BravoCon 2022: Tamra Judge Tells Fans Exactly Why She Swears So Much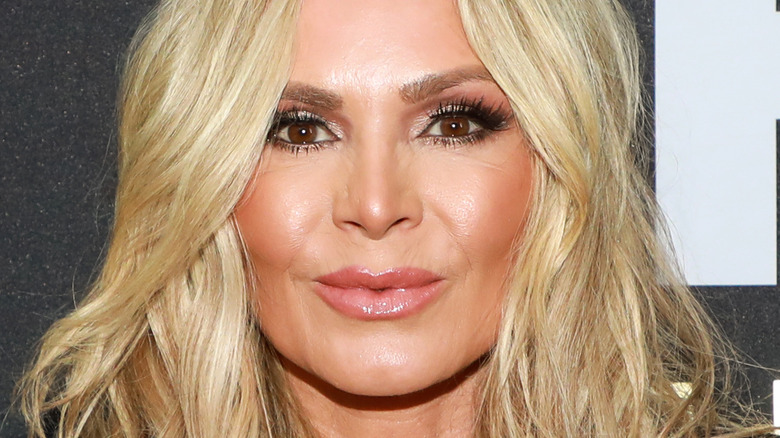 Jason Mendez/Getty Images
Tamra Judge is known for her honesty if nothing else. After all, in a 2015 blog post, the Bravo TV star wrote, "New rule...if you say it behind their back you should be able to tell them to their face." She added, "If you have a problem with the TRUTH that is NOT my problem and it doesn't qualify me as being a pot stirrer."
True to form, "The Real Housewives of Orange County" OG cast member got honest with herself when she was not extended an invitation to join the show in 2020. While speaking at BravoCon 2022 in New York City, Judge told the audience that her take on the turn of events was basically to take it in stride "because I'm brutally honest."
And according to a reporter from The List, the "RHOC" star noted her response to Bravo's decision to go in a new direction was a very direct and not-at-all-sugar-coated "okay f*** you."
Tamra Judge is not apologizing for her foul mouth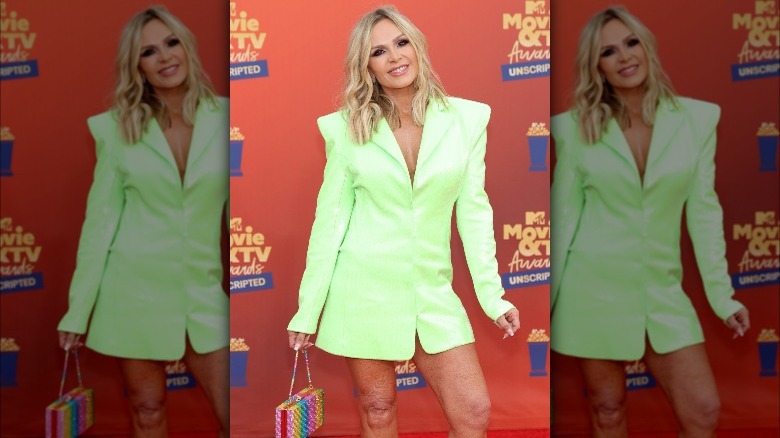 Rich Polk/Getty Images
Based on her recounting of the drama surrounding casting in 2020, it won't surprise fans of "The Real Housewives of Orange County" to learn that when the host of a panel featuring the show's cast members asked the audience who curses the most, the resounding answer was Tamra Judge. Were they collectively remembering when the star called Lizzie Rovsek "Kentucky Fried T***ies?" (via E! News). Or perhaps how Judge referred to Alexis Bellino as "Jesus Jugs?" Of course, there are so many other instances of the star not holding back with her language.
As Shannon Storms Beador, Heather Dubrow, Gina Kirschenheiter and Emily Simpson looked on, Judge admitted cursing is "my love language." She also joked, "You can call me b****, don't call me honey."
Meanwhile, Judge isn't the only "Housewife" with a foul mouth, with Brandi Glanville of the Beverly Hills franchise winning the honor of having the dirtiest mouth of any reality star on Twitter in 2021 (via Page Six).