Why An Australian Man Believes He's The Secret Love-Child Of King Charles And Queen Camilla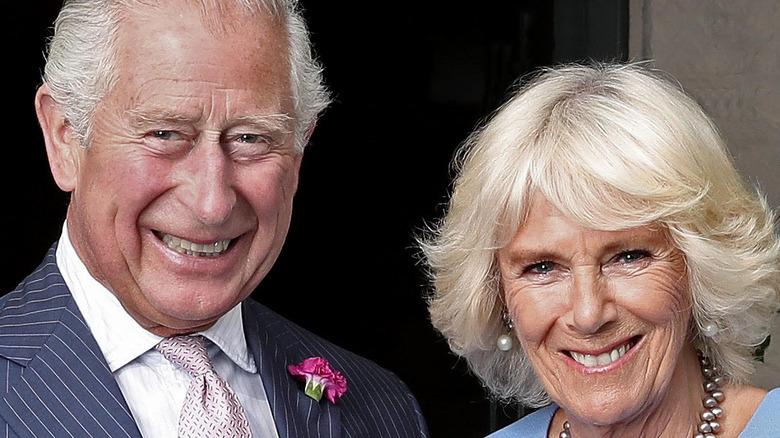 Chris Jackson/Getty Images
Although it began somewhat controversially, King Charles III and Queen Consort Camilla's relationship stretches back decades, so they're clearly in it for the long haul. In fact, Charles is so devoted to his beloved wife that it's widely believed he may cut Prince Harry off completely if his upcoming memoir includes anything negative about her.
As a friend of the queen consort informed the Daily Beast, "Almost everything Charles has done over the past twenty years has, in one way or another, been about getting Camilla accepted by the public. He loves her. He is incredibly protective of her and he couldn't do it without her. Even the queen finally accepted that."
The source continued, "It is one thing for Harry to attack Charles, he can take it on the chin, but if Harry forces him to choose, by laying into Camilla in his book, I have no doubt he will choose Camilla." Royal watchers even suspect the Duke of Sussex won't be invited to his father's coronation if he doesn't get in line. 
There's "tremendous nervousness" in Charles's inner circle about what his son might reveal in the book. Royal expert Richard Palmer told Express's "Royal Round-Up" the prince is generally expected to take "potshots" at his estranged mother-in-law. Complicating matters, an Australian man claims he's Charles and Camilla's secret son.
The man claims to be the real heir to the throne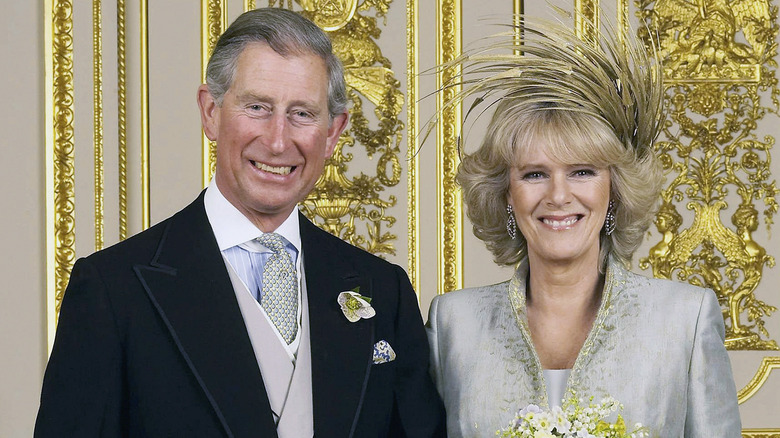 Pool/Getty Images
A Queensland man claims he's the estranged love child of none other than King Charles and his long-time wife, Queen Consort Camilla Parker Bowles. Moreover, Aussie site 7 News reports Simon Dorante-Day is eager to meet his alleged half-brother Prince Harry, with whom he feels he has much "in common" since both men are "black sheep."
According to Dorante-Day, he was conceived back in 1965, when Charles was 17 and Camilla was 18. Crucially, it was long before their infamous affair began. Although there's nothing to prove his claims, the Queensland native is weighing in on the current drama, by heavily criticizing the royal family's treatment of the Duke and Duchess of Sussex.
"The first thing I'd do if I met them is I'd give them a big hug. I think they need one, to be honest," Dorante-Day said, noting, "A lot of the criticism they are copping is blatantly unfair." The Aussie argued his own wife, Elvianna, would have plenty to discuss with Meghan Markle, too. He even believes he's the rightful heir to the throne since Dorante-Day is older than Prince William (via Perth Now).
However, it's unlikely Charles will agree to do a DNA test to prove it either way. Dorante-Day told 7 News he's keen to approach Netflix with the intention of sharing his story with the world, so the king and queen consort may not be able to ignore him much longer.
Rumors continue about Prince Harry's true parentage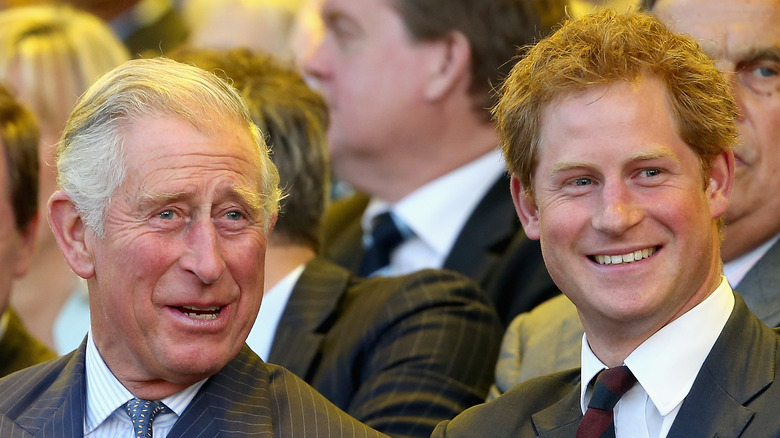 Chris Jackson/Getty Images
King Charles III and Prince Harry's relationship has been strained ever since the Duke of Sussex left the royal family. However, they've struggled to find common ground for much of Harry's life. As royal biographer, Penny Junor explained to the Daily Beast, "It is a slightly tricky relationship because Charles has always been quite a remote figure, he has always been consumed by work."
Junor continued, "That's not a product of a lack of love. It's a product of the fact he is so focused on his work, and the need to make a difference in the world that, like many people who are seeking to make a difference in the world, he has sometimes overlooked friends and loved ones beside him." There have also been rumors for years that the Duke of Sussex isn't even his son. 
According to Cosmopolitan, Harry's paternity was questioned due to the affair his mother, Princess Diana, had with riding instructor James Hewitt. The two men both happen to be redheads, and side-by-side photos suggest a striking resemblance. However, in 2002, Hewitt definitively told the Sunday Mirror (via Daily Mail) he isn't Harry's dad, especially because, "When I met Diana, he was already a toddler."
Funnily enough, Hewitt reiterated his position during a 2017 appearance on Australian TV, acknowledging it was probably much harder for Harry to hear such stories in the press.