The Staggering Amount Of Prize Money Serena Williams Won During Her Legendary Career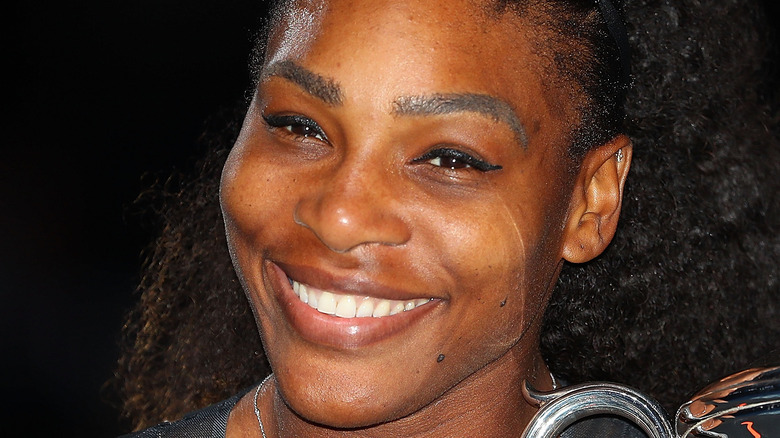 Scott Barbour/Getty Images
Serena Williams has been making history ever since she first went pro in 1995. And, when Williams played her last match at the 2022 US Open, she broke records once again with 6.9 million viewers tuning into ESPN to watch her face-off against Australia's Ajla Tomljanovic (via Reuters). As the broadcaster confirmed in a statement, viewership was up by 101% for the first five days of the tournament alone. 
Despite sharing, in a piece for Vogue, that she was "evolving away from tennis," Williams still wants to be involved in the sport in some capacity. "Tennis has been such a huge part of my life, I can't imagine not being involved in tennis," she admitted to gathered reporters at the end of her final match. ESPN analyst and fellow tennis player Luke Jensen suggested Williams could try commentating. 
"We would absolutely love to have her and Venus in the booth," he told Reuters. "If you look at the John McEnroes, the Chris Everts, the people that are true legends in the game, by staying close to the game, their brands stay strong." Luckily for Williams, she's amassed a huge fortune through brand and sponsorship deals, if the tennis icon chooses not to work again. But just how much has Williams earned in prize money?
Serena Williams earned significantly more prize money than her sister Venus
Paul Morigi/Getty Images
Serena Williams has been playing tennis since the age of three, according to Smithsonian, and went pro when she was just 14 (via The New York Times). Over nearly three decades in the industry, the tennis star ranks at No. 1 on the World Tennis Association's Prize Money leaders board compiled by Sportico, having earned over $94 million total. This is notably more prize money than any other woman in tennis (via Parade). 
Her older sister, Venus Williams, is in second place with $42.3 million in prize money earnings. Serena is one of the most decorated tennis players in history, having won 23 Grand Slam titles and 14 doubles titles with Venus. She's also earned 73 singles titles in her career too, per the World Tennis Association, and first topped the WTA rankings in 2002 — an honor Serena held for a combined 319 weeks (via The Washington Post).
As My Tennis HQ notes, prize money differs depending on the competition. But winning the Grand Slam is the highest earner for professional tennis players, which is where most of Williams' prize money came from.
Williams obtained most of her money through brands and sponsorship deals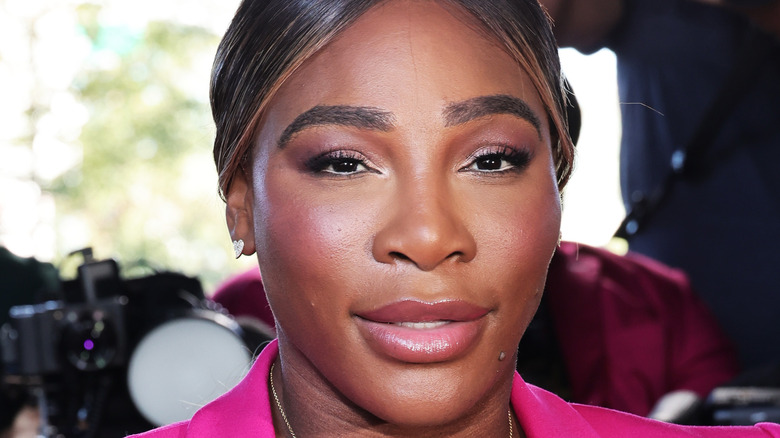 Jamie Mccarthy/Getty Images
The millions of dollars Serena Williams made in prize money, throughout her history-making career, don't even compare to what she earned from the numerous endorsement deals and sponsorships she negotiated. While Serena is currently worth around $260 million, according to Forbes, she's earned well over $350 million in endorsement deals since turning pro in 1995 (via Sportico).
Her first brand endorsement came from Puma, with Serena recognized by the German sportswear brand and its principal shareholder, Regency Enterprises (via Andscape), for her contributions to tennis. "I wanted a sponsor. I wanted someone to believe in me," she wrote in her 2009 autobiography, "On The Line." Her sister, Venus Williams, landed her own endorsement deal with Reebok (via Sports Business Journal). 
As Serena noted, "It wasn't just Puma taking a chance on me. It was me taking a chance on Puma. It cut both ways." Since then, the retired athlete has been sponsored by a variety of brands and companies, including her iconic deal with Nike as well as Hanesbrands, Gucci, Ford Motor, and Wilson Sporting Goods (via Forbes), to name just a few. Evidently, Serena has no reason to worry about paying the bills any time soon.