Everything You Need To Know About The Most Popular New Royal
Lady Amelia Windsor may only be in her early 20s, but she's already made quite the name for herself. As Duchess Kate and, more recently, Meghan Markle have their every move analyzed and publicized, the young Windsor, who is the granddaughter of the Duke and Duchess of Kent, is slowly growing her own following. Whether through her modeling gigs or her personal Instagram feed, she is captivating fans around the globe. Here is everything you need to know about the hip royal who is 36th in line to the throne. 
She was dubbed the most beautiful royal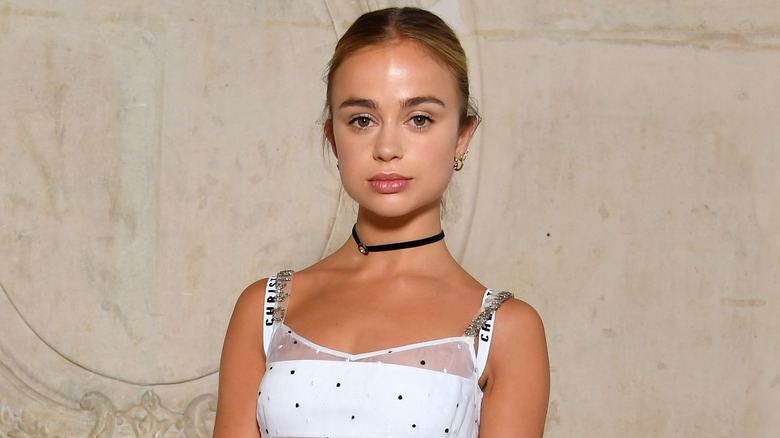 Getty Images
British society magazine Tatler made headlines in 2016 when it featured a 20-year-old Windsor on its cover. It wasn't the tabloid's choice of model that raised eyebrows, however, it was the fact that the young beauty stunned in a daring Erdem dress with a plunging neckline. In addition to her sartorial choice, the accompanying headline also made news, as Windsor was dubbed "the most beautiful member of the royal family."
She makes time to give back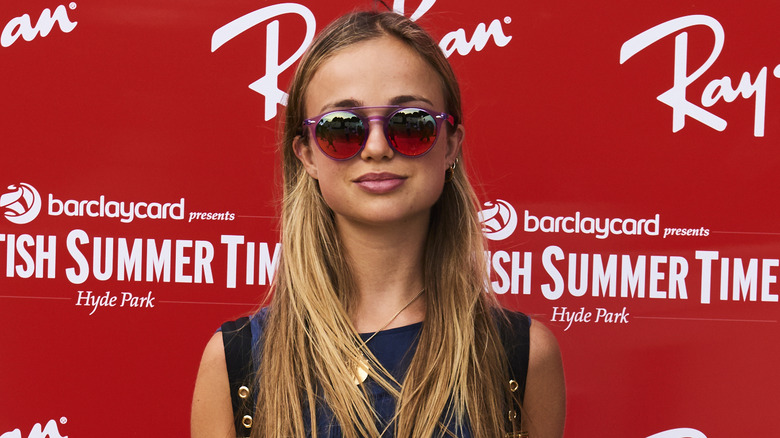 Getty Images
Before enrolling in university, Windsor took a gap year in 2014 and made the most of it by working with Veterans Aid, a UK-based charity which, as she explained, "supports veterans struggling with all kinds of issues. Whether it's finding accommodation, dealing with an addiction or something simple like buying food, clothing or an Oyster card. I've never seen so much hard work and passion from so dedicated a group of people," she told Tatler. "I will never forget my time working there."
And that's not the only cause that's close to her heart. In November 2017, she revealed her plans to raise money for War Child in 2018 by running a half marathon in support of the charity whose mission is to "empower children and young people in conflict areas by providing psychosocial support, stimulating education, and protecting children from the effects of war."
She attended the University of Edinburgh and studied abroad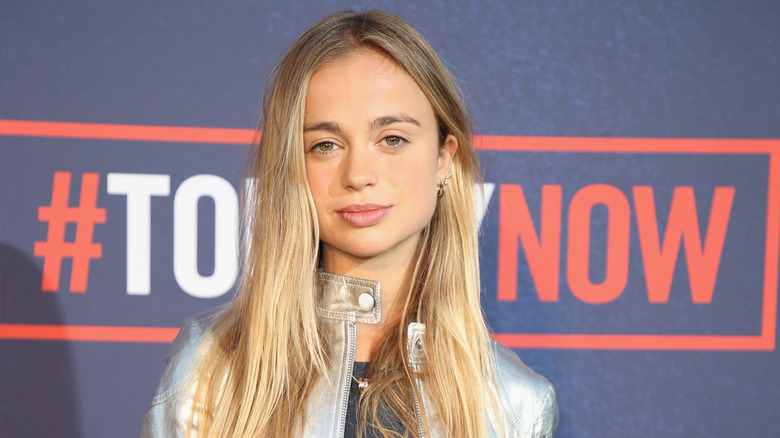 Getty Images
Proving that she's more than just a pretty face, Windsor attended and graduated from the University of Edinburgh with a degree in French and Italian after completing an entire year studying abroad. 
First she did a semester in Paris, then one in Rome, which afforded her the opportunity to thoroughly study both countries' native languages while pursuing fashion internships in two of the world's most stylish cities, including a stint at Chanel. "It was one of the best experiences I've ever had," she gushed in 2016. "To see how much goes into making a fashion business is quite exciting."
She signed to the same modeling agency as Cindy Crawford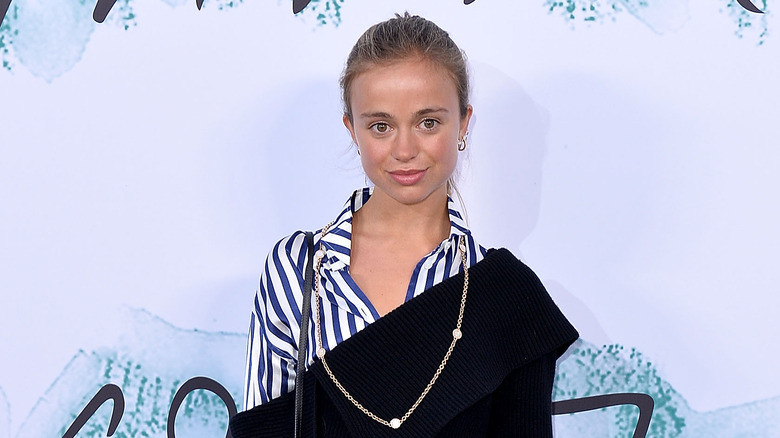 Getty Images
In addition to her internships, Windsor has also made a name for herself in the fashion world as a model. She was "hand-picked as a muse by Dolce & Gabbana" and walked in the brand's Fall 2017 Ready-to-Wear show during Milan Fashion Week. She was also shot posing in an Italian supermarket, alongside fellow royal Princess Olympia of Greece, for or D&G's Fall 2017 campaign and has signed to Storm Management, a London-based modeling agency "renowned for finding, developing and managing the careers of some of the most exciting modelling talent worldwide," including supermodel Cindy Crawford.
She keeps landing lucrative fashion gigs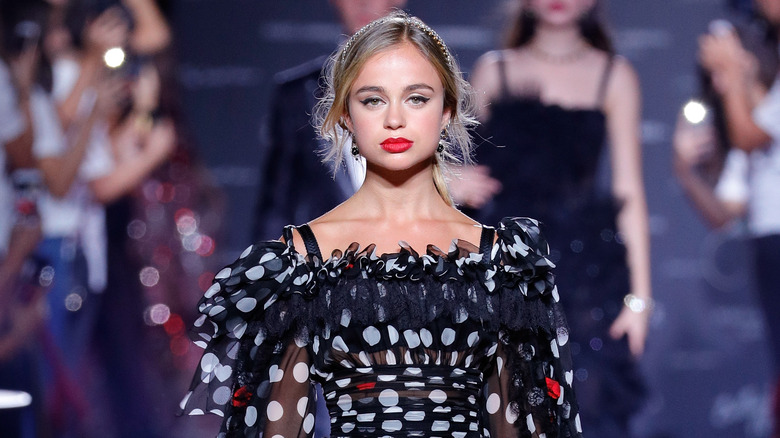 Getty Images
Following her breakthrough appearance on the Dolce & Gabbana catwalk, Windsor has shown no signs of slowing down. She has even starred in a short film for footwear designer Penelope Chilvers who revealed, "I've known her since she was little girl and we have become good friends. I invited her to join us at El Rocio because I knew she would genuinely enjoy the experience."
She wants a career in fashion, but not as a model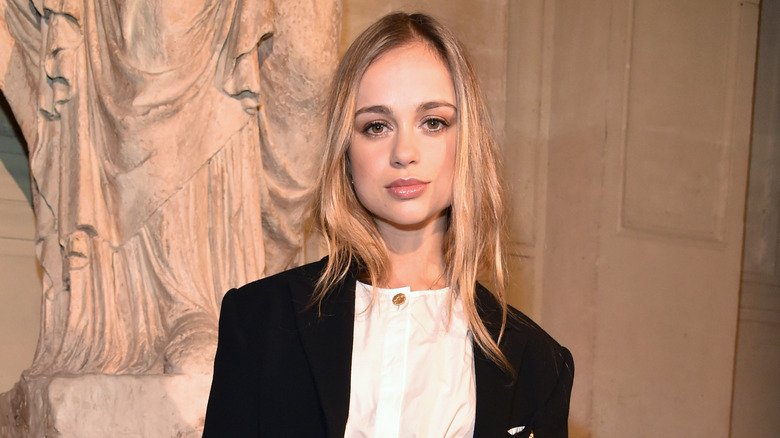 Getty Images
Given the success Windsor has had as a model, you may be surprised to learn that although her career aspirations do involve fashion, they don't have anything to do with modeling. 
"I would love to make a contribution to any aspect behind the creative process," the royal confessed to Vogue in 2017 when asked which part of the industry she'd most love to end up working in. "On my year abroad, I want to really further my understanding of every aspect of a fashion house," she added. "From the making of the fabrics to the production of a catwalk show."
She could earn over $1 million in 2018
Getty Images
In its ongoing coverage of Windsor, the Daily Mail spoke to "brand and industry experts" who predicted that the heiress could stand to make a cool "£1 million (about $1.35 million) a year through brand collaborations alone." As branding expert Chris Ogle told the outlet, "should she choose to monetise her value through brand endorsements, she would be able to earn around £1m per year without too much difficulty. However, should she choose to remain selective in her partnerships, then her relative value would skyrocket, as she is seen [as] not to be sold to the highest bidder," he added.
Meanwhile, stylist Rochelle White predicted that Windsor has "the makings to build herself up to be, dare I say, a global brand... just like the Hadid sisters," while Mischa Joslin, managing director of PR agency EdenCancan, added that Windsor is lucky because she "can leverage the royal connection as much as she needs to, without feeling the wrath of the palace's PR team." 
What's more, her "royal status will be impactful in markets outside the UK. The United States loves the Royal Family, and I can see her being able to translate her success significantly over there."
She loves using Instagram
With nearly 29,000 followers and counting as of January 2018, Windsor regularly turns to Instagram to post snaps from her daily adventures and travels. Instagram "allows anyone to be creative and imaginative," Windsor told Vogue, explaining why the platform is her favorite social media outlet. "I also love that we can share all the beautiful and meaningful things we see and hear in the world," she added. "I find it so inspiring and uplifting." 
And she doesn't just enjoy documenting her own life, she loves following others' as well. Listing off her favorite accounts, Windsor revealed she's especially fond of Man Repeller, Leandra Cohen, Eva Chen, Betches, and the Tate.
She has the travel bug
Vogue notes that Windsor is quite the traveler, taking solo trips all round the world to places like Morocco, which she visited and documented for the publication in early 2017. Opening up about her future travel plans, she gushed, "I'm also keen to go to Jamaica and visit Golden Eye where Ian Fleming wrote James Bond and Strawberry Hill."
Windsor also regularly posts photos from her trips to Instagram, giving followers major wanderlust with snaps from her time skiing in France, exploring New York, and taking in the scenic beauty of the Isle of Colonsay.  
Speaking with the Telegraph, Windsor's longtime friend, footwear designer Penelope Chilvers, revealed, "Amelia takes an international approach to travel, immersing herself in the local culture. Her inquisitiveness and appreciation of other cultures and languages is something I love about her."
She appreciates fine art and classic painters
In addition to photos from her many travels, Windsor's Insta feed is full of snaps showing off her deep love of art and appreciation for a myriad of classic painters. In October 2017, she was showing off a postcard of "Derain, Waterloo Bridge 1906 aaaaand Le Seine 2017. Boom boom boom." The following month, she was at Paris' Centre Pompidou, admiring, "Landan! Big Ben by André Derain, 1906." In December, she was at the Musée d'Orsay, appreciating, "Danseuses Bleues 1893-92, Degas. Beautiful blue ballerinas."
She's always reading
While speaking with Vogue in 2017, Windsor opened up about her bedtime essentials, revealing that a copy of Pierre Bergé's Lettres a Yves [Saint Laurent], "which is lovely, in French," had a coveted spot on her bedside table, as did "this really lovely poetry book that my granny told me to read, called Other Men's Flowers, beautiful."
The bibliophile also revealed that she turns to audiobooks to help her relax and fall asleep — "the last one was Vivienne Westwood's biography" — and declaring, "It's so important to read a book before bed."