Study Finds Racial Disparity In Infant Death When Fertility Treatments Are Used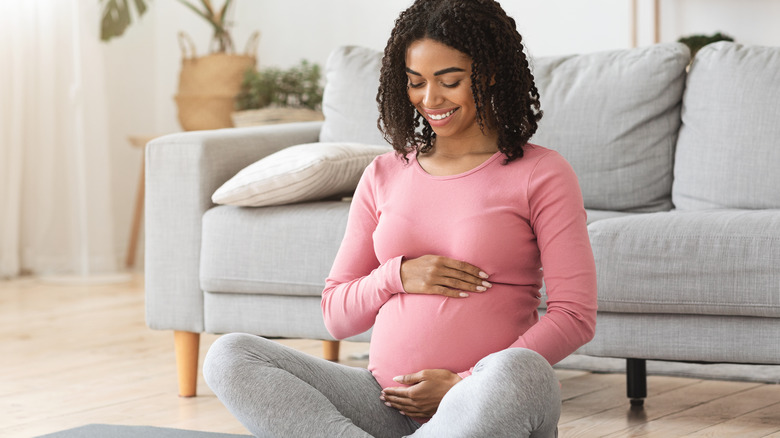 Prostock-studio/Shutterstock
When it comes to pregnancy in the United States, Black people are at a disadvantage. According to the Center for Disease Control, Black women are three times more likely to die from causes connected to their pregnancy than white women. The CDC cites multiple factors for this, including underlying health issues and the fact that Black women are likely to have lower quality of healthcare. Among the list of reasons why Black women make up the majority of the 700 pregnancy-related deaths a year is also due to structural racism and bias.
But Black women aren't the only ones with a higher mortality rate. A new study has found that babies born to Black women who used IVF also have a higher rate of death than babies born to white women. These babies are four times more likely to die in the first month of their lives, making the death rate of babies born to Black women 1.6% compared to 0.3% for those who were born to white women (via NBC News). The CDC had previously found that, even without IVF, infants born to Black women were two times more likely to die within the first month.
While death rates among babies born to Asian, Pacific Islander, and Hispanic women who used IVF were also twice as high than that of white women, it's still not as high as the rate found in Black women.
Why this is happening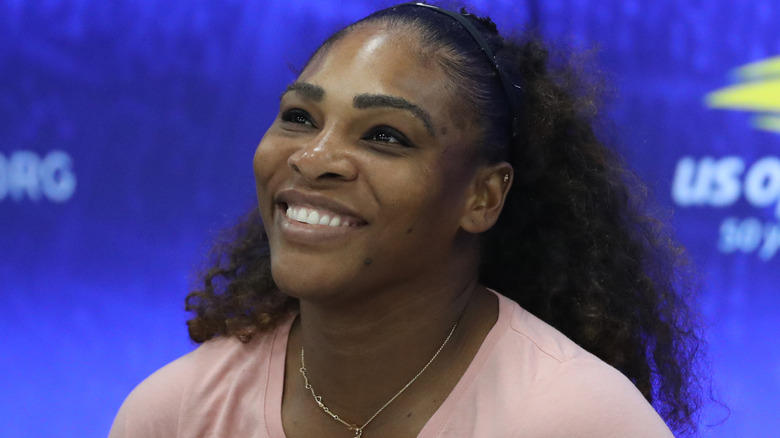 Leonard Zhukovsky/Shutterstock
According to experts, it comes down to racism.
"Once that pregnancy happens, the women are in the same system that has all those things that we haven't yet fully accounted for — the systemic biases, the racism, the differences in treatments based on what type of insurance someone might have," OB-GYN Dr. Madeline Sutton tells NBC News.
Racism and bias is a common these in the medical community. In 2011, Serena Williams had her first pulmonary embolism. But despite her medical history, when she suffered another one after the birth of her daughter, she had to fight to be heard and taken seriously. When she asked for help, the nurse responded with "I think all this medicine is making you talk crazy" (via Newsweek).
"Doctors aren't listening to us, just to be quite frank," Williams told the BBC in 2018. "It may be time for women to be comfortable with having uncomfortable conversations."
Although the nurse called her "crazy," Williams also went on to say that she's lucky that she is who she is and that she knows her body as well as she does, so a doctor finally listened. Other Black people in similar circumstances wouldn't be so lucky.
What can be done to help pregnant Black people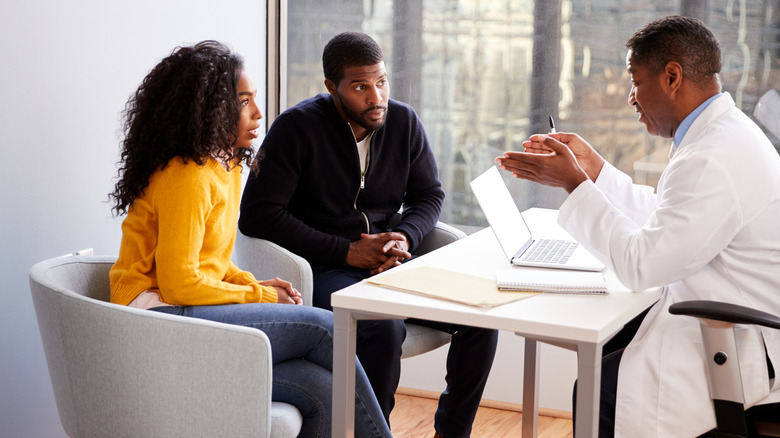 Monkey Business Images/Shutterstock
First of all, we need to acknowledge that structural racism in medicine exists — numbers and percentages don't lie. Recently the American Medical Association (AMA) publicly recognized their own contribution to this structural racism and its plans to do better.
Their approach in what they've called its three-year roadmap is to "plant the initial seeds for action and accountability to embed racial justice and advance health equity for years to come." The following four approaches will also be used: building alliances with marginalized and minoritized doctors and stakeholders, ensuring equitable opportunities, addressing determinants of healthcare inequities, and the final approach will be focused on reconciling for AMA's past behavior in regard to how Black people and other people of color have been treated by healthcare professionals over the years. 
Medical schools, too, will address racism in medicine and add education about it to their curriculum.
"It is incumbent on medical and health care institutions to take a critical look at our role in perpetuating, and now purging, structural racism in service to our mission of caring for the health and well-being of every patient," Harvard Medical School Dean George Q. Daley tells HMS Harvard.
While these plans are big steps in helping to remedy the racism in medicine, it can't home in on every doctor who might have personal prejudices and biases against people of color. But it is progress and just the fact that the obvious racism is finally being acknowledged is important.