Why General Hospital Fans Are Thrilled For A Week Full Of Anna Devane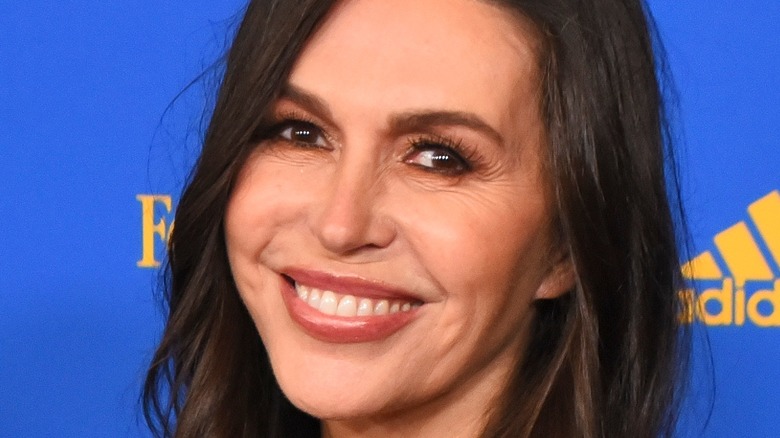 Michael Mattes/Shutterstock
Since 1982, Finola Hughes has played legendary secret agent Anna Devane on "General Hospital." For decades fans have enjoyed Anna's romance and history with Robert Scorpio (Tristan Rogers). Not only has she proven that women of any age can engage in amazing love scenes in movies and TV shows, but she's also inspired people by becoming a member of the Directors Guild of America in 2020 (via Soap Central).  
In an interview with Soap Opera Digest, Hughes talked about playing Anna, saying, "There was a lot of spy work going on and I was playing with the big boys. Back in the '80s, that kind of wasn't done. Now it's more prevalent, that a female will have a role where she gets to play in the police department or whatever. People enjoyed her so much back then because she was given as much play as the guys were. " 
Addressing Anna's influence on viewers she said, "She was fighting to right the wrongs in the world and also to raise a child. I think that anchoring her in the world of women and motherhood like that made her a true warrior for women, for the female audience viewers at that time." And Hughes loves it when fans pick up the nuances of her acting, saying, "It is beautiful when subtleties are seen."
Now, with Anna embroiled in a major storyline, the fans are thrilled to see her in action again.
Anna Devane reigns supreme among fans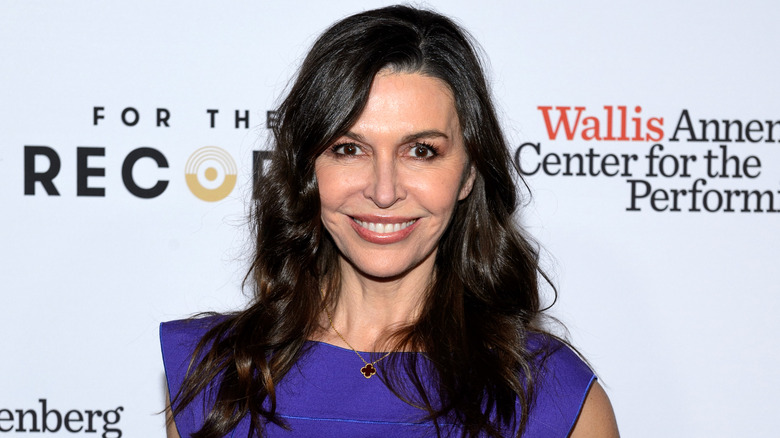 Amanda Edwards/Getty Images
"General Hospital" posted a picture on Twitter of Anna Devane (Finola Hughes) on the Port Charles docks looking considerably concerned, stating, "Anna is worried for Lucy's safety following her disappearance on the pier. Who will find the Deception founder first?" Excited fans responded, with one fan replying, "Love to see so much Anna on our screens!" Another wrote, "#GH has been so good this week. Anna's been on all week. I'm seeing a pattern." The love continued with, "A whole week of Anna Devane? Yes, please!"
Fans thanked the show for putting Hughes' Anna at the forefront of a major story, with one replying, "Thank you for finally showcasing the legendary Finola Hughes. It's been an exciting few days with Anna, Valentin, Lucy, Robert and now Dante working together to take down Victor." One viewer encapsulated why the fans love Anna so much, saying, "It will never get old for me knowing that while the most of the citizen of Port Charles go merrily about their lives, Anna Devane is out there fighting the good fight. I can't stress how much I love that she has been on the front burner, exactly where she belongs."
On her 35th anniversary of playing Anna Devane, Hughes expressed on Instagram her incredulity at how the fans have embraced her and how the character has changed her life. To this day, the fans can't seem to get enough of Anna or Hughes.