Royal Biographer Details A Secret Link Between Princess Diana And Princess Margaret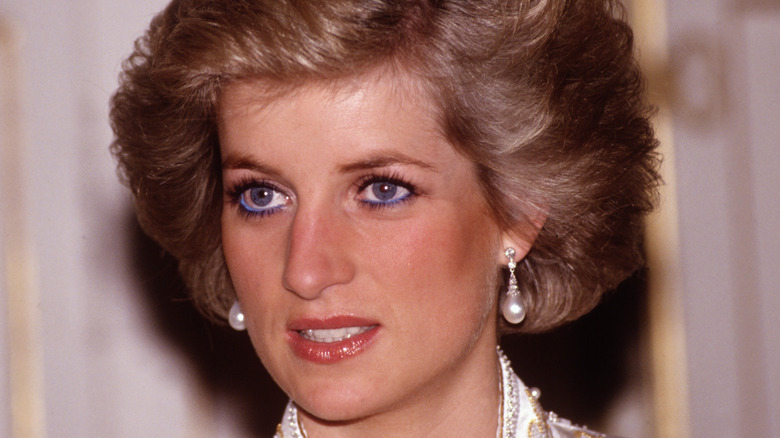 David Levenson/Getty Images
When Princess Diana joined the royal family in 1981, after King Charles III proposed to her following just a few months of dating (via Brides), it took her some time to acclimatize to what was expected of her. But one family member immediately took Diana under her wing, and that was Princess Margeret. Queen Elizabeth II's younger sister found a connection with Diana, according to royal biographer Andrew Morton, who told People: "She could see that they were two metropolitan princesses." 
In his book, "Elizabeth & Margaret: The Intimate World of the Windsor Sisters," Morton claims Margaret suggested to her sister "that Diana was having difficulties adjusting to her role and that she should cut her some slack." However, their bond changed during the tumultuous nineties (which will notably be covered in the upcoming season of "The Crown"). According to royal author Gareth Russell, Diana's "Panorama" interview was what caused Margaret to cut ties with her.
 "Margaret actually stopped referring to her for a long time even by her name," he revealed, during an episode of Kinsey Schofield's podcast "To Di For Daily" (via YouTube). As Morton explained, Margaret "had always defended the queen and was always loyal to her." So, when Diana went against the royal family, "she felt Diana let her sister down." Margaret and Diana remained neighbors at Kensington Palace during this time, however. And, in sharing this place of residence, they knew its innermost secrets.
Princess Margaret always knew what Princess Diana was up to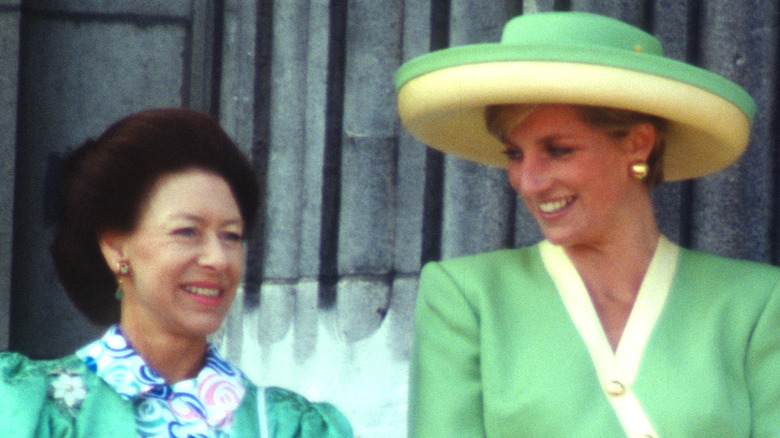 Anwar Hussein/Getty Images
According to royal commentator Kinsey Schofield, both Princess Diana and Princess Margaret were aware of a secret passageway within Kensington Palace — one they both reportedly used on occasion. "I remember reading that Margaret had this great driveway or entrance space where you could go unseen, where nobody would see you so that's the pathway Princess Diana would take her lovers," she explained on her podcast, "To Di For Daily" (via YouTube).
But Margaret always knew what was really going on, even though Diana thought "she was being super sneaky and getting people through the door." According to Schofield, Princess Margaret would often be "peering through the window like: 'I can see you.'" Diana's former butler, Paul Burrell, claimed this was how Diana snuck her then-boyfriend, Dr. Hasnat Khan, into her apartment at the palace, per Express, to ensure he wasn't seen by the paparazzi, the public, or the royal family.
Diana's boyfriend would hide under a blanket when visiting her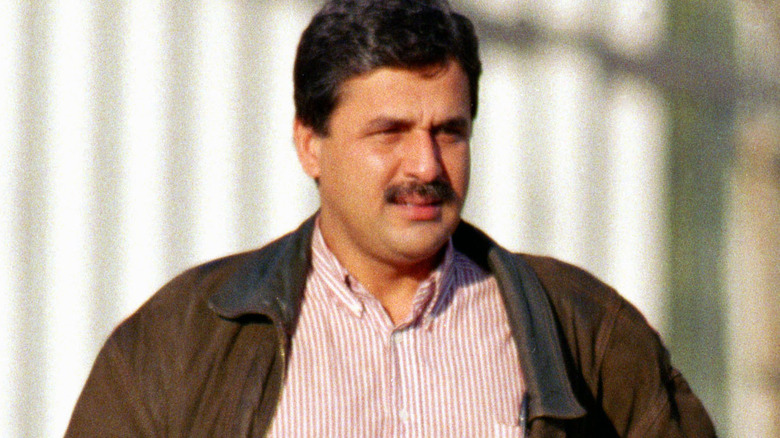 Antony Jones/Getty Images
Dr. Hasnat Khan is a British-Pakistani surgeon who dated Princess Diana for two years, according to Tina Brown's "The Diana Chronicles" (via Reader's Digest). They originally met in 1995, at the Royal Brompton Hospital, where Khan worked at the time. Diana's former butler, Paul Burrell, also detailed their relationship in his own book, "The Way We Were," confirming one of Khan's responsibilities as Diana's boyfriend was not to be seen entering Kensington Palace. 
Burrell would pick him up "in the BMW in a dark corner of a cobbled quiet mews, an agreed meeting place," per Express. For those wondering, a mews is a row of houses set on a small, cobbled street — the perfect place for a rendezvous in London (via property company Robert Irving Burns). After Burrell met the doctor near Kensington Palace, Khan would move to the backseat of the car and hide under a tartan rug. 
"The policeman on the gates waved me through," Burrell wrote, but the car's sound "always brought a twitch to Margaret's curtains at Apartment 1A, opposite Diana's home in Apartments 8 & 9." It seems Diana's one-time ally wasn't quite as clueless as the People's Princess assumed.