What Happened When Serena Williams Faced Her Sister For The First Time In A Pro-Match?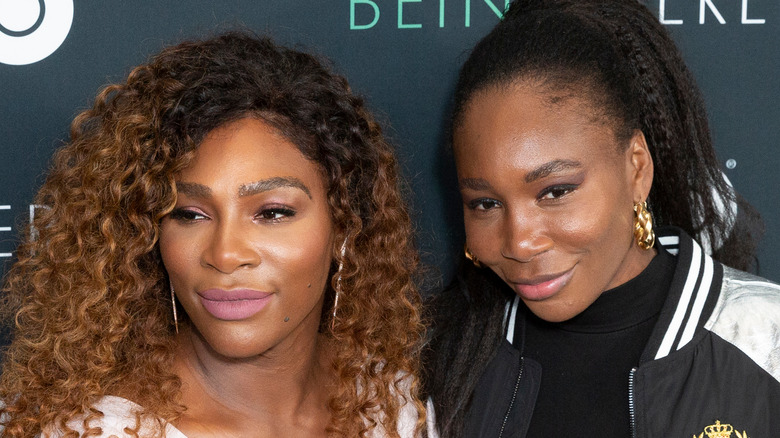 lev radin/Shutterstock
Serena Williams and Venus Williams are considered two of the best tennis players in their own right, but together they were an unstoppable force. Since turning pro when they were both 14 (via Biography), they have won 22 titles in doubles tennis, including 14 Grand Slam titles and three Olympic gold medals (via NBC Connecticut).
When they weren't working together as a team, they were pitted against each other in singles matches. They first truly competed against each other when Serena was 8 during her first junior tournament (via The New York Times). Despite showing immense promise as a young tennis player, she lost to her eldest sister in a game-set match at 6-2.
While Serena would go on to experience more losses against her sister, she had nothing but good words to say about their relationship as rivals. "The best part is (that) we bring out the best in each other," Serena said during the 2018 US Open, per The Sun. "I know when I play her, I have to play some of my best tennis. She does, too ... I feel like, throughout our career, we have pushed each other to be the best that we can be... and be Venus and Serena Williams."
But what happened when the sisters played their first professional match against each other at the Australian Open in 1998 (via CBS Sports)?
Venus Williams apologized to her little sister after their first professional match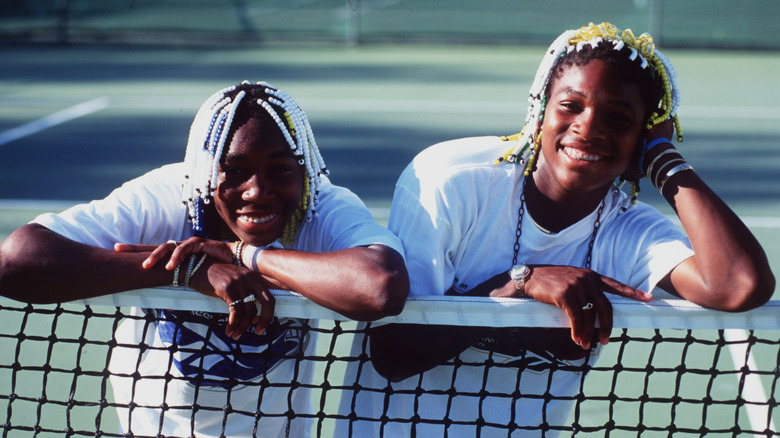 Clive Brunskill/Getty Images
Serena and Venus Williams' first time competing against each other in a Grand Slam tournament was at the Australian Open in 1998 (via CBS Sports). Serena was considered a newcomer who could potentially beat her sister in the second round. But when it came to the match, Venus outplayed her little sister and won 2-0. After apologizing for "taking [her] out" (via The New York Times), Venus explained how "Serena hates to lose, and her reputation is she never loses to anyone twice." She said the match "would have been great fun if it were a final, but it wasn't so fun to eliminate my little sister in the second round."
However, Serena could've been happier with who she was against. "If I had to lose in the second round, no better than to Venus," she said. "I tried to keep thinking of her as someone else, but I guess Venus has a little bit more experience than me."
Serena and Venus Williams didn't consider themselves to be sibling rivals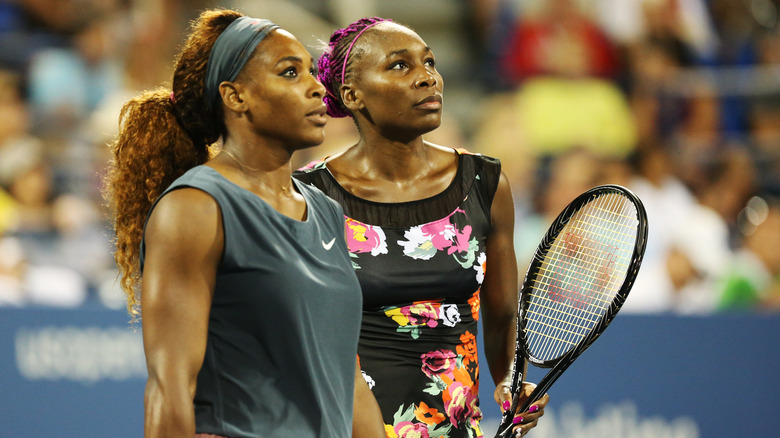 Leonard Zhukovsky/Shutterstock
Despite being described as having a sibling rivalry on the court (via CBS Sports), Serena Williams and Venus Williams didn't consider each other opposing forces. Instead, they saw themselves as simply sisters. During an interview with Oprah Winfrey in 2002 (via YouTube), Venus said that while rivalry was natural when playing against an opponent like Serena, she always looked out for her sister on and off the court. Serena agreed, saying that she doesn't think about the person she's playing against but how she applies her years of training and practice to the game.
Venus added that if there were signs of a rivalry, it was to do with progressing their individual careers. "It's different now because I've got to win the titles because it goes on your permanent record!" she exclaimed.
That's not to say they don't try to figure out each other's strengths and weaknesses — which was a little easier for them when they practiced together, too. "Even now when we practice it's like I have to really make sure that I'm really on the same level because she'll just blow me off the court if I don't watch out," Serena explained. Essentially, the sisters really don't care about beating each other. Instead, they just share an immense love of playing the game and being the best at what they do.