Why The Young And The Restless Fans Are Growing Weary Of Diane's Back-From-The-Dead Tale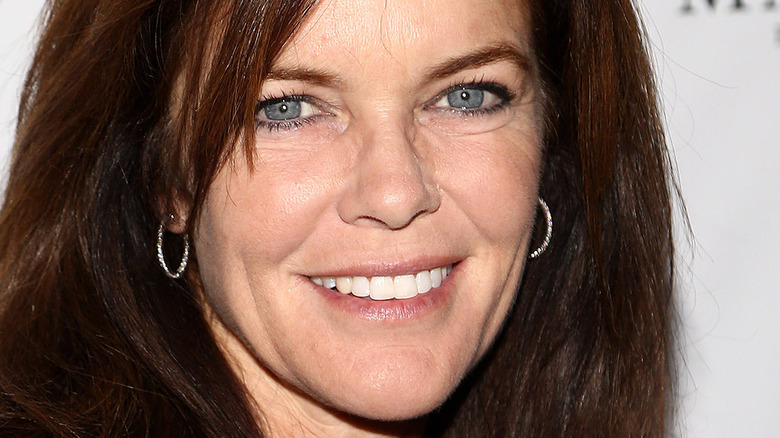 Tommaso Boddi/Getty Images
Ever since Diane Jenkins (Susan Walters) decided to return to the fictional town of Genoa City on "The Young and the Restless," she's managed to cause more chaos and confusion than anything else. Not only was Jack Abbott (Peter Bergman) shocked to see her, but so was her son Kyle Abbott (Michael Mealor). Kyle, just like everyone else, thought his mother was truly dead, but he managed to eventually forgive her, according to Soap Dirt. 
However, it turns out Diane has some secrets about what she did in Los Angeles well hidden, per Soaps in Depth. If there's anything that we've learned about life in Genoa City, it's that no secret remains uncovered for too long. In fact, a few people from her past, including Tucker McCall, are also back to put Diane in her place before she causes any more destruction, as detailed by Soaps.com.
That said, it seems like it truly is up to Diane herself to confess the truth about what she did all those years when her loved ones thought she was dead. And let's just say that fans are wanting to hear the truth sooner rather than later, as they are growing restless of Diane's back-from-the-dead tale.
'The Young and the Restless' fans just want Diane to come clean already
In a teaser trailer for "The Young and the Restless" on Twitter, Phyllis Summers basically puts Diane Jenkins in her place by reminding her that there's no way she'll be able to move forward in her life without confronting her past first. And because her past is such a dark and complicated one, she's better off forgetting about wanting a relationship with Jack Abbott (Peter Bergman) or starting a new life in Genoa City for that matter. Diane then steps into Jack's office and tells him that she needs to tell him something she's "ashamed to admit" about her past life in Los Angeles. 
Of course, Jack looks both befuddled and confused, but not as much as some "The Young and the Restless" fans. Many of them are certainly growing weary of this storyline as some commented with, "Please send her packing already, [this] story is boring and old," along with, "Who cares what Diane did 30 [years] ago! Just let it go and deal with your own lives!!!" And then there was also this comment, "We don't need [two] months of Jack being mad at her again."
It sounds as though viewers just want Diane to sweep her storyline under the rug just like so many other characters have done in the past, per Soaps.com. It might be about time, too.