The Most Unique Hotels You Can Find In London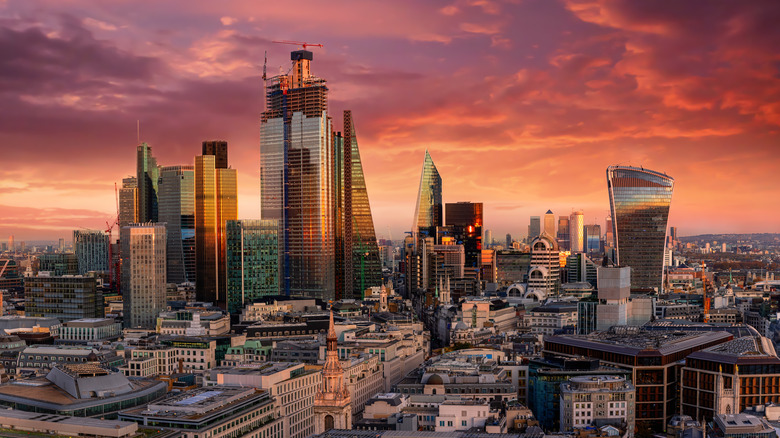 Sven Hansche/Shutterstock
If you're visiting the sprawling metropolis of London to live out your best Mary Kate and Ashley "Winning London" or "Bridgerton" dreams, there are hundreds of hotels for you to choose from. In a city of almost 9 million and about 600 square miles to cover, trying to see the entirety of London in a few short days can be an exhausting feat. Resting and recuperating in a comfortable place is vital so you can get up and do it all over again the next day.
While many people see a hotel as just another place to lay their head, what if you made it a focal part of your trip? There are approximately 150,000 hotel rooms in the entirety of London (via Conference News). Why not stay in one that meets all your needs and more? Sometimes, the destination is just as, if not more, important than the journey.
Be one with nature during your London stay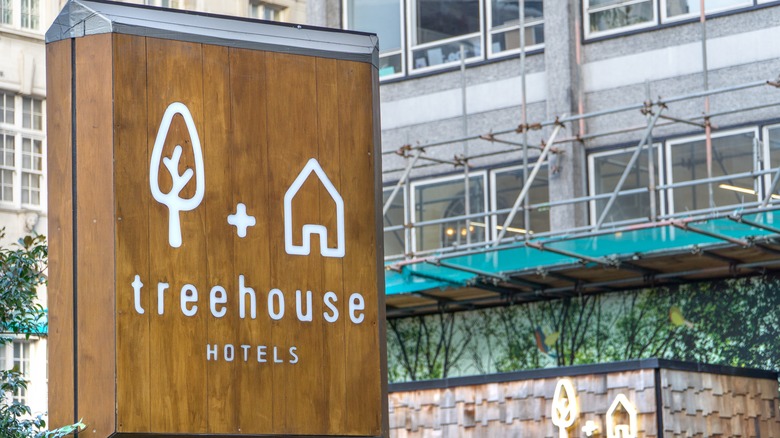 Cktravels.com/Shutterstock
If you want a forest oasis with city views, book a stay at the Treehouse Hotel London. The hotel is inspired by a childlike drive to create a treehouse, a comfortable hideaway built with recyclable materials and filled with greenery. Items that were once loved are cherished again in this lush lair among the skyscrapers. Treehouse London boasts many amenities, such as an upscale Mexican restaurant and a rooftop bar with a 360-degree view of the city.
Enjoy aquatic views at the Good Hotel London. The hotel is anchored at the Royal Victoria Dock with views of the River Thames and London skyline that can be seen from their magnificent rooftop terrace. The hotel, which uses natural and sustainable materials and has a Dutch-inspired design, was created on the basis of doing good for the community. According to their website, they give away 100% of their profits and help long-term unemployed locals to find work.
Enjoy a lavish boutique hotel on your trip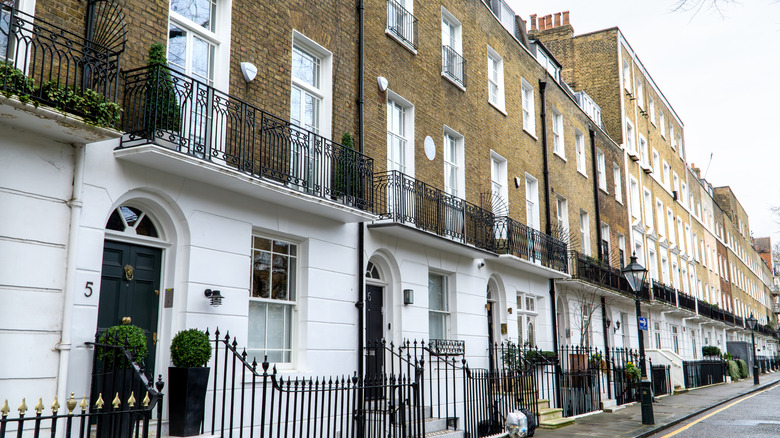 Cktravels.com/Shutterstock
Live like royalty at The Gore Hotel. The South Kensington boutique hotel has 50 rooms, each decorated differently yet as ornately as the others. The pieces at The Gore are hand-picked and unique. Each room has vivid colors and vintage characteristics, like a bedroom fit for a castle. The hotel was founded in 1892, designed to welcome visitors of London that wanted to stay in a fashionable part of the city. While the area and amenities have modernized over the last century, the vintage British charm has remained intact.
Embrace a posh, cottagecore aesthetic at Number Sixteen Firmdale Hotel. This gorgeous boutique hotel is located in South Kensington, which is home to the Victoria and Albert Museum. The hotel has 41 rooms, all decorated in a chic and classic English style. However, the crown jewel of the boutique hotel is The Orangery and its accompanying garden, where one can dine inside or outside. Completing this dream hotel is their decadent afternoon tea — served all day.