What You Need To Know About The Lifetime Holiday Movie Involving Patti LaBelle And Whoopi Goldberg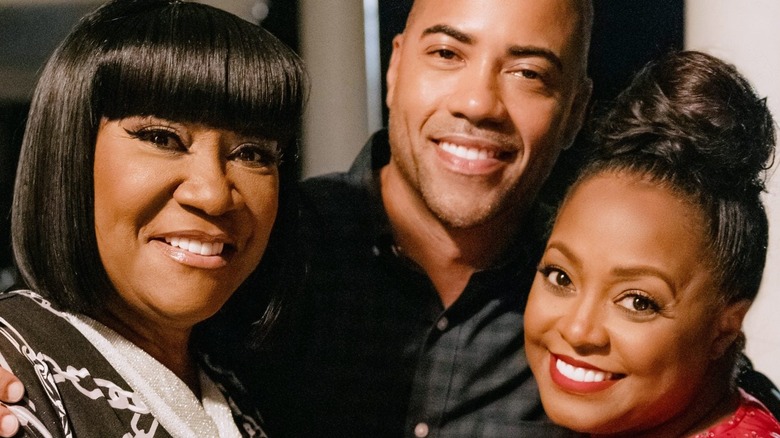 Lifetime/A+E Networks
When big names get together in Hollywood, magic is bound to happen. Add in a little bit of Christmas, and you've got the makings of something truly special. "A New Orleans Noel," with a December 3 premiere on Lifetime, features multiple famous faces, both in front of and behind the camera.
As described by the channel, the movie revolves around Grace and Anthony, two former classmates who studied architecture together. They meet up years later to work on a home in New Orleans, hired by praline icon Loretta. As often happens in Lifetime movies, the two butt heads, but eventually fall in love, the magic of the holidays adding to their union. In the end, Grace will have to make a decision on whether to stay with her heart or follow her career.
Grace is played by Keshia Knight Pulliam and Anthony by Brad James. Not only a couple on-screen, but the two actors also tied the knot in real life in 2021, with Pulliam posting a series of photos on Instagram of their glamourous backyard wedding.
But two other famous A-listers have joined the team as well — Patti LaBelle and Whoopi Goldberg.
Patti LaBelle and Whoopi Goldberg's Involvement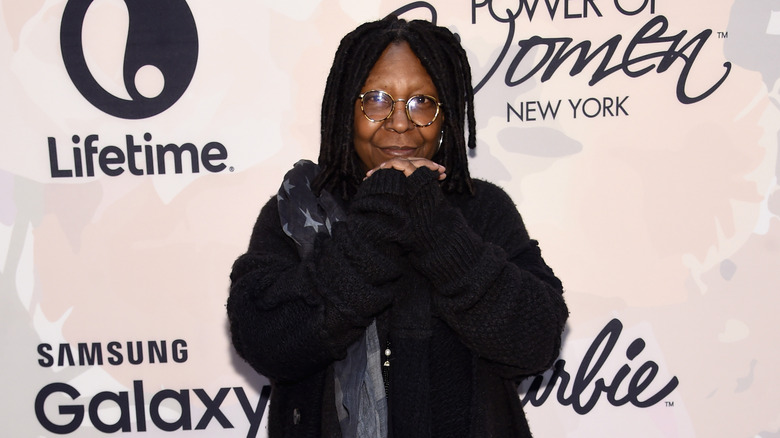 Jamie Mccarthy/Getty Images
Two icons in the entertainment industry — Patti LaBelle and Whoopi Goldberg — have played a part in bringing "A New Orleans Noel" to the television screen.
Goldberg serves as one of the executive producers of the movie, alongside several other people, including Keshia Knight Pulliam (per IMDb). This isn't the first project Goldberg has done with Lifetime, previously starring in and producing "A Day Late and a Dollar Short," and serving as executive producer for the series "Strong Medicine," as well as the movie "Caught in His Web," according to The Hollywood Reporter.
LaBelle's role is in front of the camera, playing Loretta Brown. Loretta's character was inspired by a real-life person, Loretta Harrison, known in New Orleans for being the "The Queen of Pralines" and owner of Loretta's Authentic Pralines (via Billboard). While LaBelle is famously known for her powerhouse voice, she's no stranger to making the holidays a little brighter with her on-screen appearances, having starred in both "Christmas Everlasting" and "A Family Christmas Gift" on Hallmark, as noted by IMDb.
The movie sparked a bigger role for LaBelle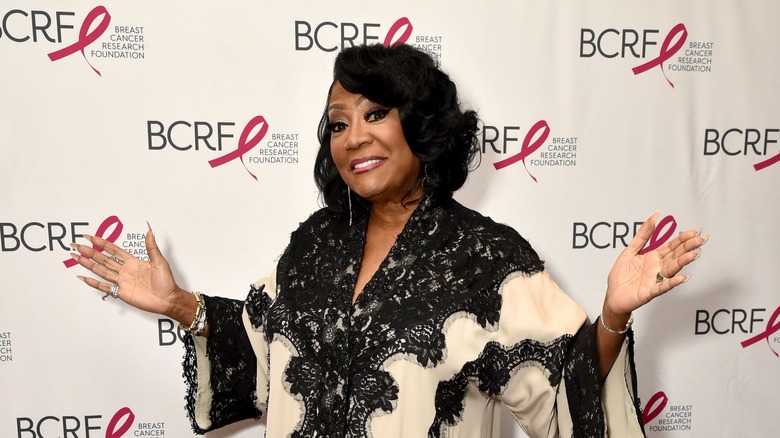 Bryan Bedder/Getty Images
While playing her role in "A New Orleans Noel," Patti LaBelle talked with Loretta Harrison, on whom her character was based on. "I had the pleasure of meeting Loretta while we were filming," she shared in a Lifetime statement. "And was so heartbroken to learn a few short months later, she had lost her battle with breast cancer."
Sadly, the star is no stranger to loss due to cancer. She told Self, "I lost three sisters and a great friend to cancer before they turned 50. My sisters died of colon cancer and lung cancer, and my friend died of breast cancer."
Lifetime has supported breast cancer research for over 25 years, and their annual campaign, Breast Cancer for Life, supports the Breast Cancer Research Foundation. This year, LaBelle has joined the campaign. "When Lifetime asked me to lend my voice to this year's campaign, it was an easy yes," she explained via Lifetime. "Research and early detection are key in helping people survive a breast cancer diagnosis." You can see LaBelle in short videos on A+E Network channels, including Lifetime, A&E, and History, with the star talking about Loretta Harrison in one of them. "I want to do everything I can to continue to spread awareness."