Kate Middleton's Latest Patronage Empowers Women Ready To Make History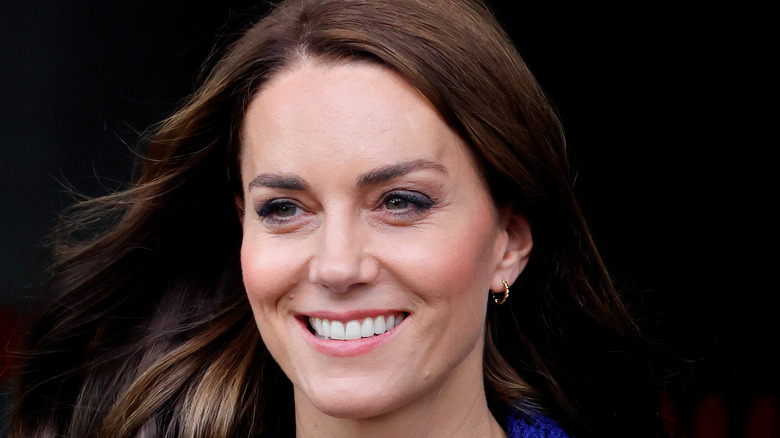 Max Mumby/indigo/Getty Images
According to the official website of the British royal family, members of the family are each linked with several charities, associations, professional bodies, and public service organizations (Royal.UK). When someone like The Princess of Wales takes an official interest in your cause or mission, it provides major publicity for your work, thereby sercuring better access to funding, news coverage, and other benefits. 
Buckingham Palace has just announced that Catherine, Princess of Wales, has chosen to give just this type of formal public support to Captain Preet Chandi (via People). Captain Chandi is an officer and physiotherapist who currently serves in the British Army. She is hoping to become the very first woman in history to cross Antarctica by herself, a daunting journey of over 1,000 miles. 
If she succeeds, this will not be the first record that Chandi will be able to claim. Last year, she became the first woman of color to journey to the South Pole solo, which was a hike of over 700 miles. It took her 40 days to make the trip. 
Why Kate wants to support Captain Chandi
Chandi is hoping to make her trek through Antarctica within 75 days, an impressive goal considering the conditions; temperatures could reach -68°F and winds can reach up to 60mph (via People). Further, she will be carrying 265 pounds of gear on a sleigh. 
It makes sense that The Princess of Wales would want to support Chandi in her mission, as empowering people through sports and the outdoors is a passion of hers. In fact, the official website of the royal family states that the charities, organizations, and person Kate chooses to represent "broadly reflect her desire to help the most vulnerable children, young people and their families, as well as to promote opportunities though sport and the outdoors." 
Chandi said in a statement: "My aim for this expedition has always been to inspire people to push their boundaries. I want to bring people on this journey with me, to help them believe that nothing is impossible" (via People). She went on to say, "It is an absolute privilege to have The Princess of Wales as the Patron."