King Charles Receives Historic Royal Morning Wakeup For His First Time As Monarch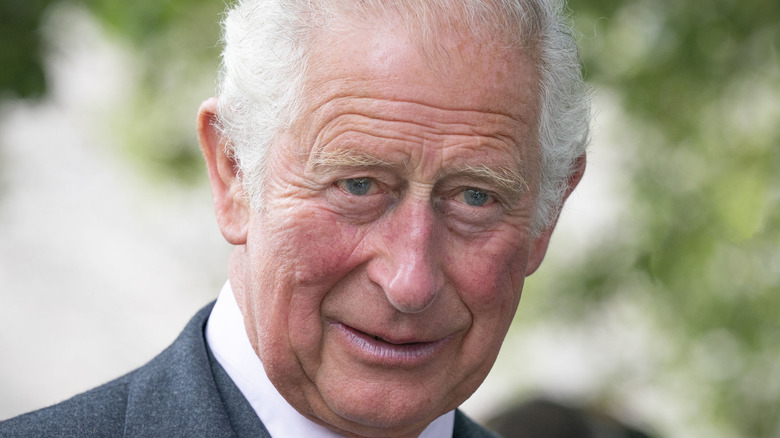 Wpa Pool/Getty Images
After the death of Queen Elizabeth II, her eldest son ascended to the throne and became King Charles III — and his new role comes with quite a few perks. Now that he is king — and his wife, Camilla, has become queen consort — there are certain rules the couple no longer has to follow. Not only is Charles exempt from paying any inheritance tax on the fortune passed down from his late mother, but he won't need a passport for international travel, won't be held to the Freedom of Information Act (FOIA), can't be prosecuted for a crime, and won't ever have to serve jury duty.  
One other privilege Charles and Camilla could enjoy is taking up residence at Buckingham Palace, but insiders have revealed that the royals have no intention of making it their base. Instead, according to The Sunday Times, they will continue to live in Clarence House, their gorgeous home in London that is within walking distance of the Palace. "I know he is no fan of 'the big house,' as he calls the palace," said one source. "He doesn't see it as a viable future home or a house that's fit for purpose in the modern world. He feels that its upkeep, both from a cost and environmental perspective, is not sustainable."
But while he isn't sleeping at Buckingham Palace, King Charles will still receive the same wakeup call as monarchs before him — and he just experienced it for the first time.
King Charles was awakened by the sound of bagpipes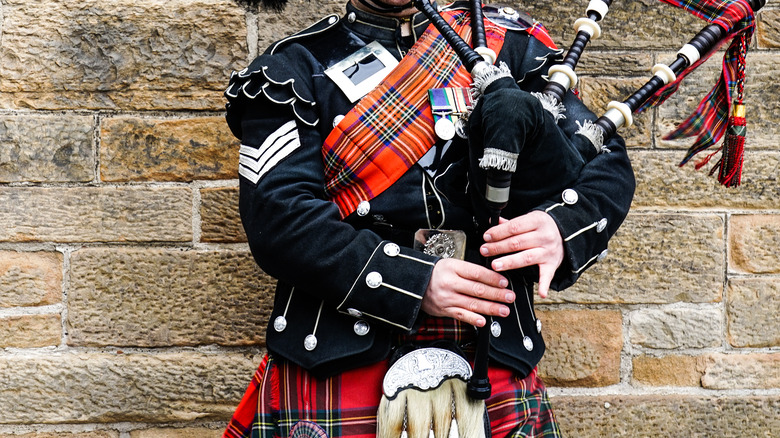 anon_tae/Shutterstock
King Charles III was awakened by bagpipes for the first time since ascending to the throne on October 25. "His Majesty's Pipe Major played for the first time in the Clarence House garden this morning, as The King woke up in residence," Buckingham Palace shared in an Instagram post. "The position was originally created by Queen Victoria in 1843, and Her Majesty Queen Elizabeth enjoyed the special tradition following her Accession to the Throne in 1952."
In fact, a former military musician who played the bagpipes for Queen Elizabeth II told BBC that the late monarch loved to watch him play — and even gave him the nickname "Pipes" during the four years he performed for her. 
The tradition only happens when the monarch is in London, and Charles will be spending a lot of time out of town soon as he is planning an unprecedented royal tour that will rival his late mother's. According to the Mirror, the king intends to visit Australia, New Zealand, Canada, and various Commonwealth countries in the Caribbean to kick off his reign. "The King and his family are keen to hit the ground running in these crucial first few months and years of his reign," an insider revealed. "He certainly wants to carry on the long-held mantra from his late mother of being seen to be believed, and is very keen to get out and meet as many people as possible."