If You've Never Watched A Katharine Hepburn Movie, Here's The One You Should Start With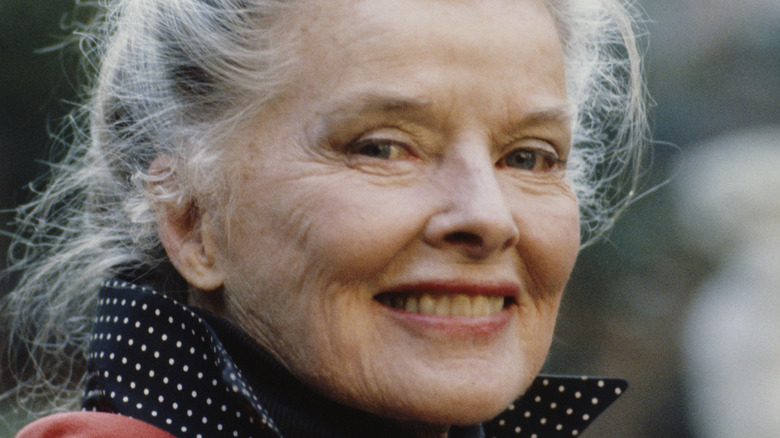 Michael Brennan/Getty Images
Katharine Hepburn is one of the most celebrated actresses of Hollywood's Golden Age — though she was once forced to take a pay cut for a role. Born in 1907 to a suffragette, Hepburn was taught at an early age to fight for what she wanted (via IMDb). She grew up in Connecticut, where her family maintained the same estate for her entire life. While Hepburn would eventually move back to her native state following her illustrious career, she made the jump from the East Coast to Hollywood in hopes of making it as an actress.
She started acting following her graduation from Bryn Mawr College. Like most actresses of the era, she got her start on Broadway, catching the attention of Hollywood studio executives following her performance in "Art and Mrs. Bottle" in 1931, as IMDb reported.
She made the move to Hollywood in the early 1930s, and while audiences enjoyed her performances in films like "Little Women " and "Alice Adams," she didn't make it big until she began working alongside Cary Grant in a particular genre, according to Britannica.
Hepburn's career had ups and downs before she became a roaring success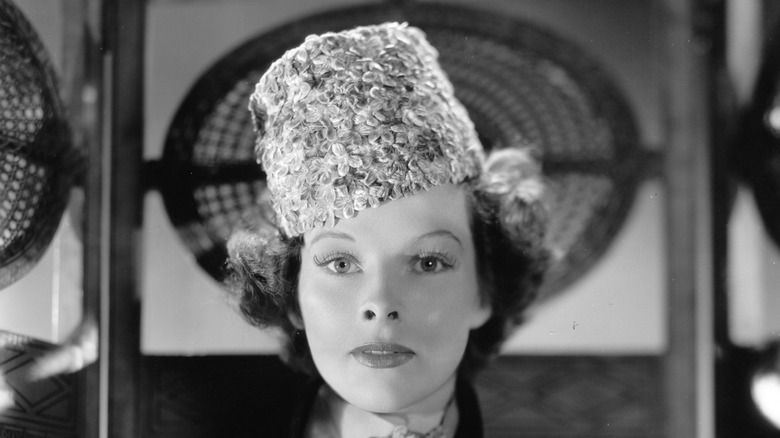 Brandstaetter Images/Getty Images
While Katharine Hepburn's career may have kicked off slowly, she would quickly rise to unimaginable success. She found her rhythm in screwball comedies, a genre we now consider to be romantic comedies.
Even as her career began to grow, she would face struggles in Hollywood. She was deemed "box office poison" for her choices of outfits, her on-and-off-again relationship with Howard Hughes, and her close relationship with women. The Independent Theater Owners of America nearly took down her career as she was starting to rise, but she was able to beat the bad press and come out on top (via Vanity Fair).
She would go on to have one of the most successful careers of Hollywood's Golden Age. She won several Academy Awards, most notably for her performance in "Guess Who's Coming to Dinner," a powerful film about racism from the 1960s, per Britannica.
With a career that spanned decades, it might be intimidating to dive into her catalog if you've never seen one of her films before.
Here's which of her films you should watch if you've never seen one before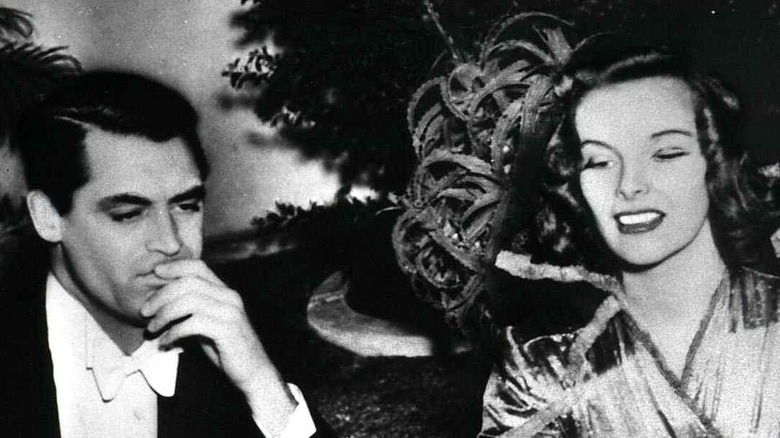 United Archives/Getty Images
With such a successful and long career, picking your first Katharine Hepburn film to dive into may be difficult. She's starred in several influential films like "The African Queen," where she and Humphrey Bogart set sail on a ship in Africa during World War I and play a wonderful and hilarious odd couple (via Gold Derby). She joined her real-life not-so-secret lover, Spencer Tracy, as a pair of married lawyers in "Adam's Rib." Hepburn was never afraid to play a career woman on screen.
However, if you're going to tune into your first Hepburn film, we recommend "The Philadelphia Story." In this screwball comedy alongside Cary Grant and James Stewart, Hepburn is at her peak. Playing a character who is preparing to remarry after divorcing Grant, she is on her comedic A-game as Grant hires Stewart to play a reporter attempting to derail Hepburn's future marriage, according to The Guardian.
Alongside two of the era's greatest actors, Hepburn faces off with both of them with ease, leaving this comedy one not to be missed.