How To Cultivate 'Main Character Energy' After A Breakup, According To A Dating Expert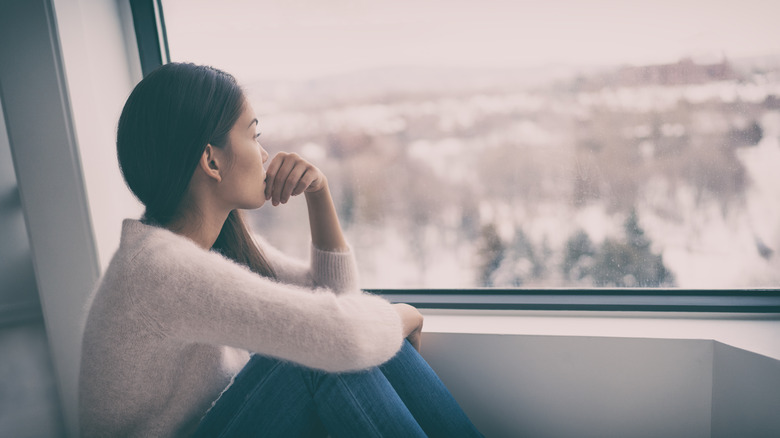 Maridav/Shutterstock
There is a lot that happens to you when you go through a breakup. Your body goes through changes as you experience the effects of breaking up with someone you once planned a future with. While the fear of being by yourself after so long can feel debilitating, there are also other emotions like regret, loneliness, grief, and confusion that can plague you (via Paired Life). You may also start to question who you are without your ex.
The concept of Main Character Energy (MCE) can be beneficial here. What initially started off as a social media trend that advocated for people to feel and act like the leading character of a film (via Vogue India) has evolved into the idea of prioritizing yourself without spending unnecessary time on people that don't align with your worth. In fact, a 2022 survey of 8,000 people living in the U.S. found that 49% of single people make an active effort to prioritize themselves, while 32% of men who are single have had possible dates turn them down them because they wished to "focus on themselves."
Dating service Plenty of Fish's resident dating expert Kate MacLean, in an exclusive chat with The List, shared that there is a way to cultivate MCE after a breakup so the person going through the difficult time can come out feeling stronger on the other end.
Finding contentment in your own life is a good way to cultivate Main Character Energy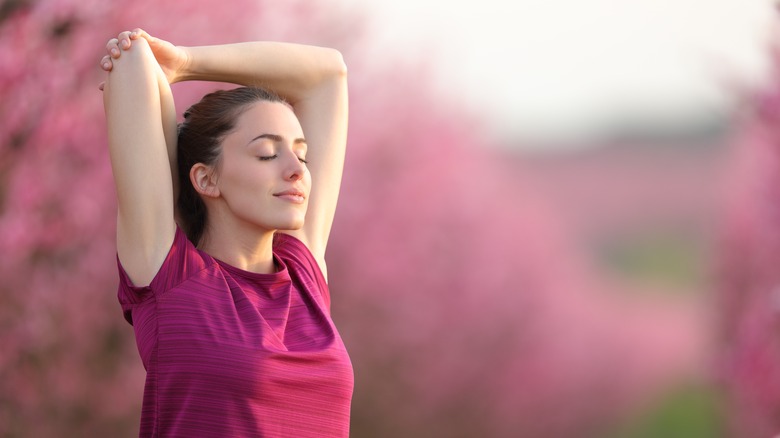 Pheelings media/Shutterstock
Dating expert Kate MacLean, who's been with the online dating platform Plenty of Fish for over 7 years, shares that it's important not to give into the pressure to start dating again right after a breakup. Instead, she says, it might be helpful to focus on your personal life and find ways to make it fulfilling. Yes there will be a period of mourning and healing which you'll have to acknowledge and go through (via NBC News); there are also recommended self-help books that could help you through the breakup. 
"Exploring who you are without someone and identifying your unique sense of self is critical," shares MacLean. The expert advises people to turn their attention toward their careers, hobbies, dreams, and friendships as part of harnessing Main Character Energy. The process of putting yourself out there again will become far less terrifying when you learn to find purpose and become reliant on yourself for your own happiness. 
Coming up with a list of your hopes and dreams, appreciating the joys of being untethered for a while, and cultivating strong connections that aren't romantic in nature are all good ways to find satisfaction in your own life, according to Thrive Works. "By becoming the Main Character of your own life, dating and finding the perfect partner becomes enjoyable rather than exhausting," says MacLean.