The Clothing Line You Never Knew Justin Timberlake Started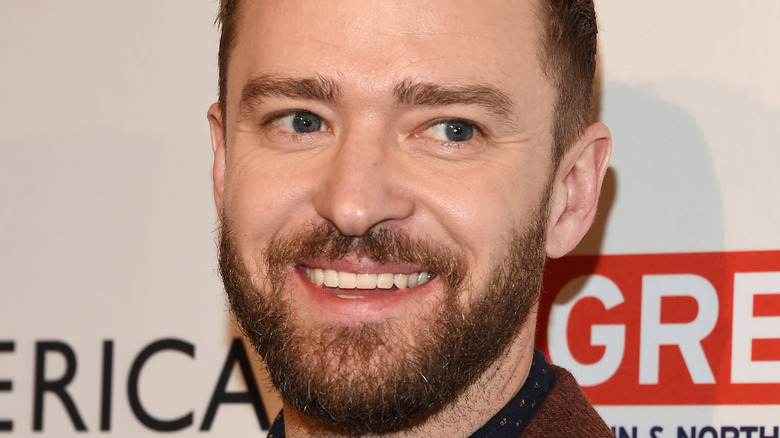 DFree/Shutterstock
Like many pop stars before him, Justin Timberlake has used his star power in the entertainment industry to branch out in several different directions. He most notably became one of Hollywood's most sought-after leading men when Timberlake wowed audiences with his acting skills in 2010's "The Social Network," in addition to his work starring opposite Cameron Diaz in "Bad Teacher," and Mila Kunis in "Friends with Benefits."
Outside of Hollywood, Timberlake has also shown a keen interest in fashion. The pop star has long had an affinity for Air Jordans — so much so that Timberlake collaborated with the brand on numerous occasions (via Footwear News). He also did a collection with Levi's in 2018 called "Fresh Leaves," leaving his mark on the quintessential all-American brand. 
"Clothes are as important to a musician's creative process and performance as the music itself," Timberlake said of the collaboration. So it's really no surprise that the pop star started his own clothing brand in the mid-2000s.
Justin Timberlake co-founded a premium denim brand with his childhood friend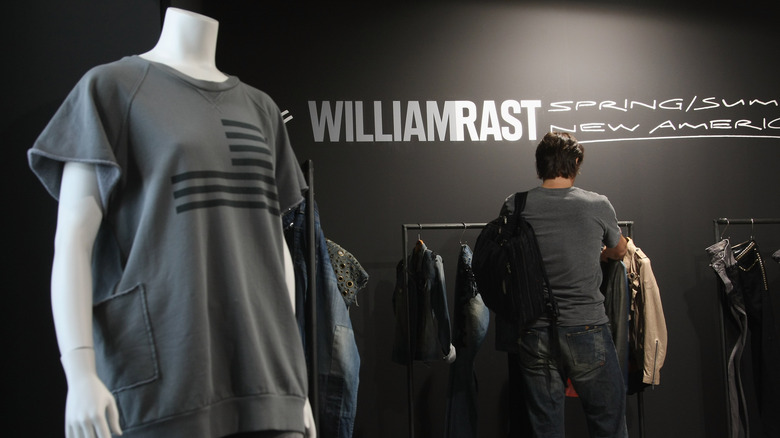 Sean Gallup/Getty Images
In 2005, Justin Timberlake co-founded the clothing line William Rast with his childhood friend Trace Ayala, per Oprah.com. As for that unique name, it's a tribute to two of the most influential men in their lives. "Trace and I are huge fans of our grandfathers," Timberlake explained. "William is my grandfather's first name, and Rast is his grandfather's last name. So we took the names, and put them together."
The brand, at its core, is all about denim. But for Timberlake and Ayala, the vibe of William Rast is inspired by their "favorite movie stars" while also "keeping true to the heritage of the south where we're from" — meaning Millington in Memphis, Tennessee (via The Hollywood Reporter). "So it has a lot of Americana, a lot of rock and roll, a little bit of biker culture mixed in with a little bit of the glamor of Hollywood."
Inspired by the likes of James Dean, Marlon Brando, and Memphis legend Elvis Presley (via Entrepreneur), William Rast teamed up with Target for a collection of premium jeans, clothing, footwear, eyewear, and jewelry (via The Independent), while their products were also available in Macy's, Nordstrom, Dillard's, Bloomingdales, and lots more (via People).
William Rast ventured into the fragrance market in 2022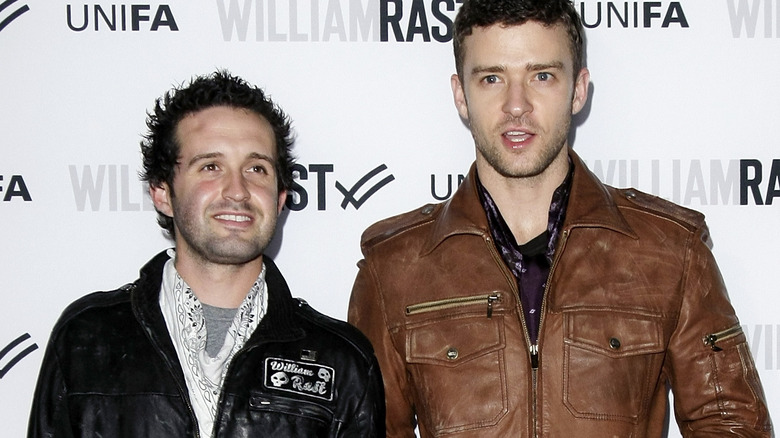 Florian Seefried/Getty Images
Although it was reported that Justin Timberlake had left the brand, in 2013 (via The Cut), that turned out not to be the case. He and co-founder Trace Ayala launched a new collection in collaboration with Gilt in 2016, per Fashion Week Daily, and have since continued to work together on William Rast. The brand's latest collection came in Spring 2020, which was available to buy at Macy's (via Instagram). 
There hasn't been another collection since then, at the time of writing, but the brand has partnered up with the online store Zappos to sell its latest range of premium denim jeans for women, which range in price from $32.99 to $39.99. William Rast's most exciting venture yet came in the form of fragrances, which the brand had been teasing on its Instagram account since 2021. 
Their Eau de Parfum, which is available in his and hers varieties, launched on July 15, 2022 (via Instagram). Eager customers can purchase the fragrances at JCPenney's and Macy's. Rebel For Him and Idol For Her reportedly carry spicy woodsy notes for men and sweet floral scents for women. Clearly, Timberlake and Ayala have plenty more they want to accomplish with William Rast.