The Nutrition Product Line You Never Knew Beyoncé Started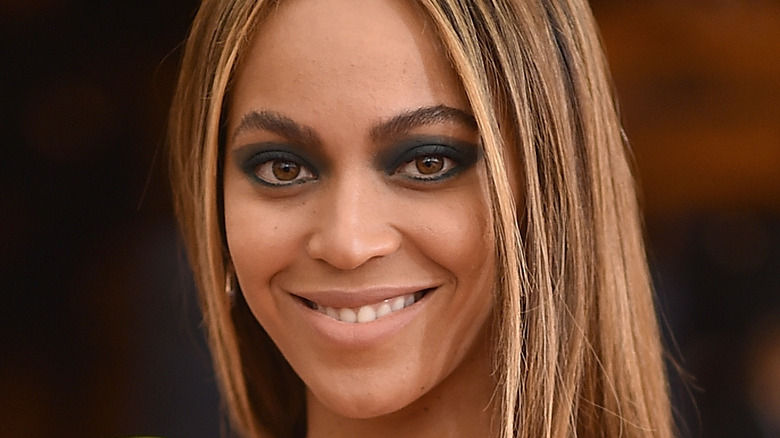 Dimitrios Kambouris/Getty Images
By now, we're fully convinced Beyoncé can quite literally do anything. Predominantly known for her chart-topping albums and an incredibly long list of awards and accomplishments related mostly to the music industry, there are also a dozen other projects and philanthropic organizations Beyoncé has initiated or been involved in over her decades in the public eye (via Hollywood). In fact, we would be here all day listing them out — let's just say she won BET's Humanitarian Award in 2020 for good reason. 
A fully-fledged entrepreneur and businesswoman, Beyoncé also joined a supplement and plant-based nutrition company, after the program helped her return to her healthiest self — that's right, even Beyoncé struggles sometimes. The superstar singer wanted to help others with their own nutrition goals as well as share her story with the world. So, what exactly is this product? Let's dive deeper into Beyoncé's nutrition product line you probably didn't even know she started.
The 22 Days Nutrition Meal Planner Beyoncé swears by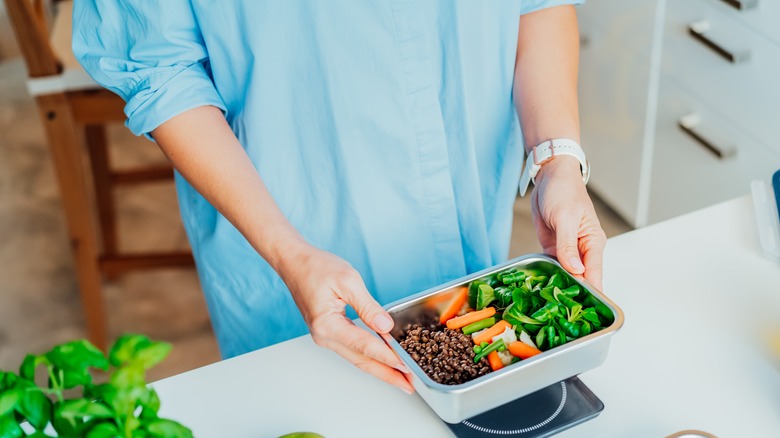 Okrasiuk/Shutterstock
Beyoncé joined trainer and exercise physiologist Marco Borges' supplement and plant-based nutrition company, 22 Days Nutrition, in 2015 (via Beyoncé.com) with a view to giving fans an insight into her own health journey. A few months before her iconic 2018 Coachella performance, Beyoncé embarked on a strict diet plan to meet her goals after giving birth to twins. Spoiler alert: they were definitely met, and then some. 
The plan involved consuming 100% plant-based foods while closely following the customized diet laid out for her by the owner of the program himself. The iconic performer's journey was documented in a YouTube video, in which Beyoncé admits, "I was a woman that felt like my body was not mine." By the end of her tough, 44-day lifestyle change, Beyoncé was back in fighting shape, proudly acknowledging, "It's a very big deal." However, it's worth noting, per Healthline, Beyoncé's diet was "extremely restrictive" and often left her feeling "hungry." 
To help others who may need that extra push, Beyoncé teamed up with Borges to create the 22 Days Nutrition Meal Planner, which provides thousands of customizable recipes and plant-based foods delivered straight to your door. The meal planner uses a phone app to give you the tools needed to reach your nutrition goals. A food coach is also included in the program, who helps answer any questions and provides guidance and support throughout.
The nutrition line is far from Beyoncé's only business venture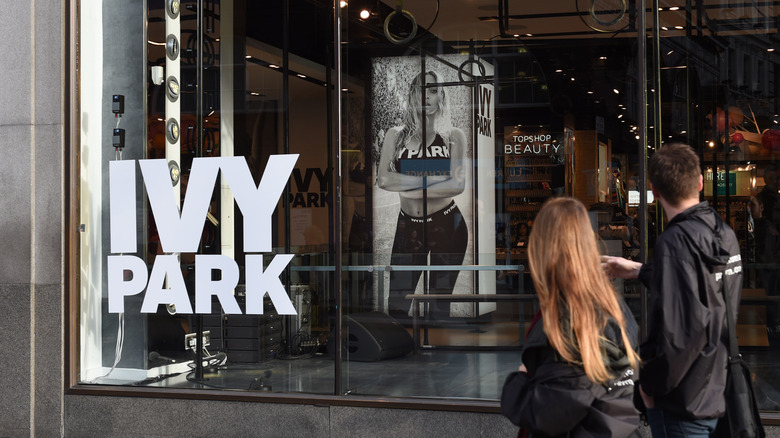 Stuart C. Wilson/Getty Images
In 2016, Beyoncé joined forces with clothing and apparel company Adidas to create an activewear collection called Adidas X Ivy Park (via E! News). Over the course of the following year, the "Crazy in Love" singer released a handful of collections, including clothing ranging from beachwear to western get-ups and even casual lounge attire (per Elle). Her hit clothing line can be found in Adidas stores, as well as Finish Line, Nordstrom, and ASOS.
Beyoncé's Ivy Park collection is so beloved by fans — aka the "Beyhive" — that her second collection, which dropped in October 2020, wasn't on the shelves for very long before it completely sold out — and by very long, we mean mere minutes (per Complex). The day after the initial release, other retailers like Finish Line had the collection on their websites for purchase but it all sold out similarly quickly. 
"Ivytopia," which dropped in July 2022, includes several colorful and florescent pieces and accessories, like hats, shoes, socks, and tote bags (per Page Six), suggesting the budding designer is far from done with this side hustle. If there's one thing Beyoncé knows how to do (other than belt lyrics like a goddess, of course), it's sell products. From music and touring to nutrition lines and clothing, it's blatantly obvious why they call her Queen Bey.