The Scandalous One-Night Stand That Broke Up Days Of Our Lives' Eric And Nicole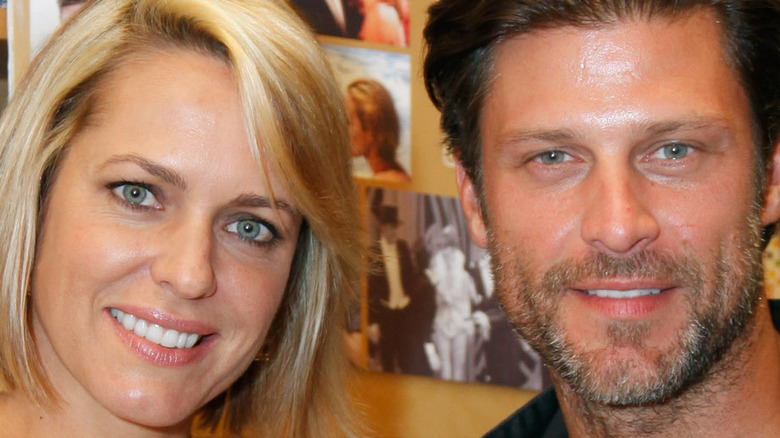 Mike Moore/Getty Images
"Days of Our Lives" viewers have been watching the on-again, off-again romance of Nicole Walker (Arianne Zucker) and Eric Brady (Greg Vaughan) play out for decades. Despite their deep love and strong connection to one another, they can never seem to make things work. Eric and Nicole have a complicated history, to say the least, and there has been drama surrounding them since they first met (via Soaps). Eric and Nicole first crossed paths while Nicole was working as a waitress. The two became close, and when Eric got a job as a photographer, he wanted Nicole to be his model.
The duo began to fall in love, but Nicole was struggling due to trauma from her past. When her family history and dark secrets came back to haunt her, things began to go south for her and Eric. Eventually, Nicole was offered money by Kate Roberts (Lauren Koslow) if she agreed to marry her son, Lucas Horton (Bryan Dattilo), so that he could regain custody of his young son, Will Horton (via Soap Central). Nicole took the offer and married Lucas. Meanwhile, Eric moved on as well and began dating Greta Von Amberg (Julieanne Morris). When Eric's relationship with Greta ended, he decided to leave Salem but told Nicole that he would always have love for her, per Soaps in Depth
Nicole and Eric's rocky road to the altar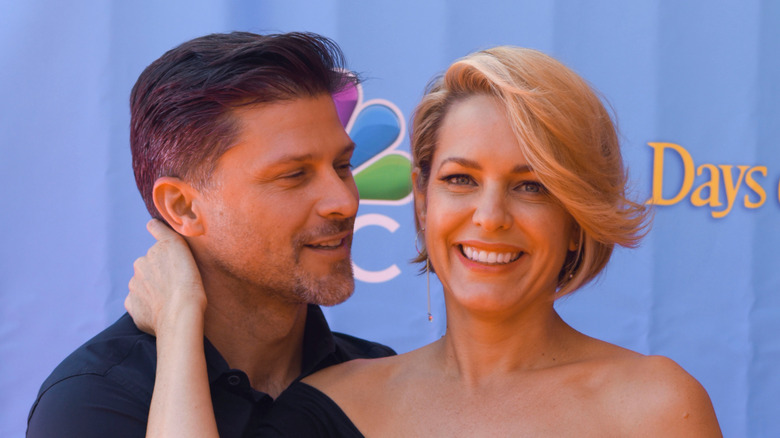 Michael Mattes/Shutterstock
"Days of Our Lives" viewers watched Nicole Walker move on with her life, engaging in relationships with men such as EJ DiMera, Victor Kiriakis, Austin Reed, Colin Murphy, Daniel Jonas, Brady Black, and Rafe Hernandez. However, she never found true and lasting love, per Soap Central. Then after 12 years away from Salem, Eric Brady returned home and discovered that he and Nicole still had a strong connection and chemistry. Of course, there was one problem: Eric had become a priest. However, a sex scandal set up by Kristen DiMera (then Eileen Davidson) eventually led Eric away from the priesthood, and he and Nicole gave their romance another shot. Unfortunately, Nicole's scheming led to the couple's demise, and they split again (via Soaps).
Years later, Nicole and Eric decided to try again, and things seemed to be better than ever this time. The pair got engaged and even tied the knot. However, their happily ever after was cut short when Eric decided to take a job doing charity work in Africa, leaving Nicole back in Salem alone. During this time, Nicole was raising her daughter, Holly Jonas, alone and helping Eric's niece, Allie Horton, raise her son, Henry.
Nicole became very lonely and stressed and felt that her marriage wasn't going well. She was too proud to tell Eric her feelings and eventually acted out in a way that would ruin their union.
Nicole cheated on Eric with Xander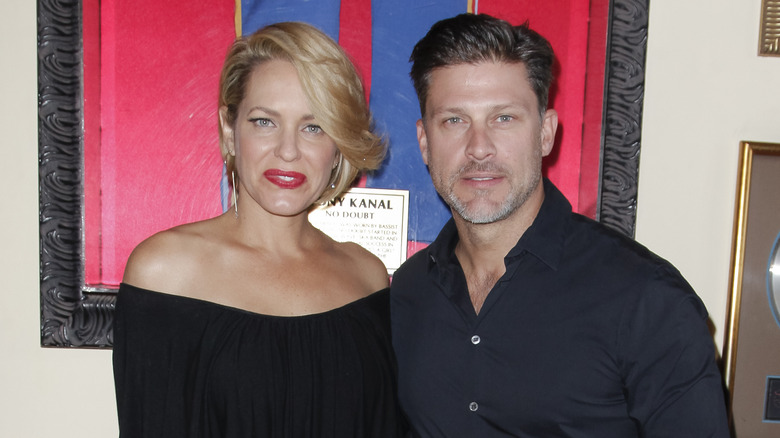 Tibrina Hobson/Getty Images
Fans saw Nicole Walker feeling sorry for herself and having doubts about her marriage to Eric Brady, and that's when she encountered Xander Cook (Paul Telfer). Nicole and Xander had a volatile past, as Xander once held Nicole captive and forced her to marry him. However, that night the two were bonded by their broken hearts. The pair shared an intimate one-night stand before going their separate ways (via Soaps). While Nicole felt terrible for cheating on Eric, things were about to worsen. Eric's twin sister, Sami Brady (Alison Sweeney), found out about the affair and bribed Xander into telling the entire Brady family when Eric returned to Salem for a visit, per Soaps Spoilers.
Eric was devastated by Nicole's betrayal, and although he admitted that he shouldn't have left his wife at home while he went to Africa during the first year of their marriage, he couldn't forgive her. Eric announced that he was divorcing Nicole and decided to go back to Africa, per Soaps. Nicole later moved on to marry Rafe Hernandez, but her feelings for Eric have never dissolved.
Only time will tell what will become of Eric and Nicole in the future. However, Nicole's one-night stand with Xander ended what could have been the couple's best shot at happiness together.