Queen Elizabeth's Affiliation With What's Considered The Most Haunted Royal Residence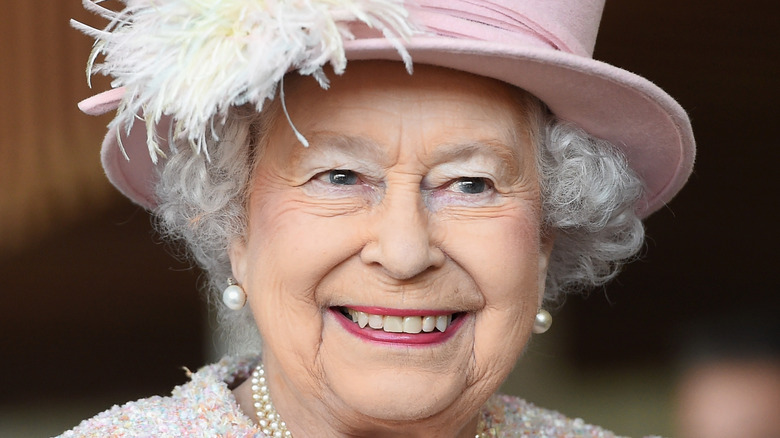 Stuart C. Wilson/Getty Images
The royal family owns a lot of property. In fact, according to Insider, the overall value of property the monarchy holds is an insane $13 million. Each royal family unit lives in a different home, and there are more than enough residences for every person to have at least one (or two!).
From Buckingham Palace to smaller cottages dotted around the UK, there's definitely no shortage of space for guests and members of the family to hang out. The royal family usually chooses one residence to go to for different seasons and for holidays like Christmas. 
Sandringham Palace has been the go-to Christmas residence for the past few years (via Vogue), though the death of Queen Elizabeth II could change the plans for this year. Balmoral Castle was also another favorite of the family, and it's where the queen passed away earlier this year (per Homes & Gardens).
All of the properties owned by the monarchy have history, and, with old properties, naturally comes talk of ghosts. Nevertheless, there's one royal residence that is said to be the most haunted of them all.
This royal residence may have a few more guests than expected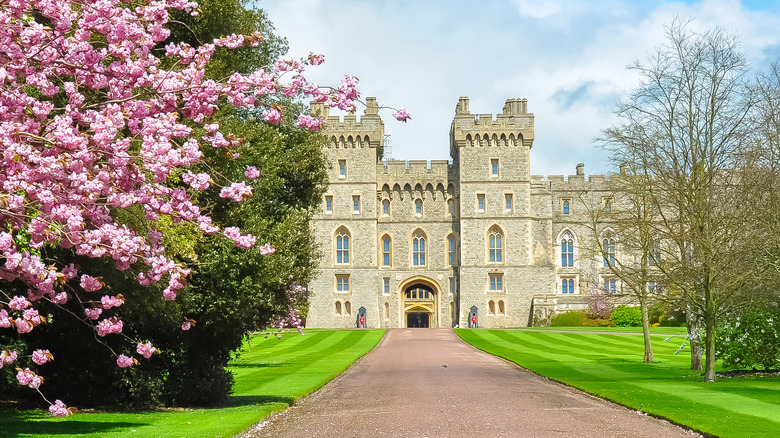 Mistervlad/Shutterstock
The most haunted royal residence is none other than Windsor Castle, which, according to Windsor Observer, has also been named one of the most haunted spots in the whole of England.
The late Queen Elizabeth II was buried in the George IV Memorial Chapel at Windsor Castle alongside her husband, Prince Philip (via The Guardian), but, as it turns out, she isn't the only Queen Elizabeth to have walked the halls of the castle. Per House Beautiful, there have been several reports of ghost sightings in the famous royal residence, one of which is Queen Elizabeth I. Her footsteps are said to be heard most often in the library, and her ghostly figure has been seen a few times, too.
Another sighting is of former monarch King George III (per Royal Central). Guards have supposedly caught a glimpse of a figure that looks very much like the late king watching the parade of guards and saluting those walking past. Visitors have also spotted King Henry VIII, who suffered from gout, "hobbling" around the deanery cloisters. 
Windsor Castle may be beautiful, but if these spooky reports are anything to go by, we definitely won't be visiting at night.