Simihaze Beauty Is Going Mainstream With A New Sephora Partnership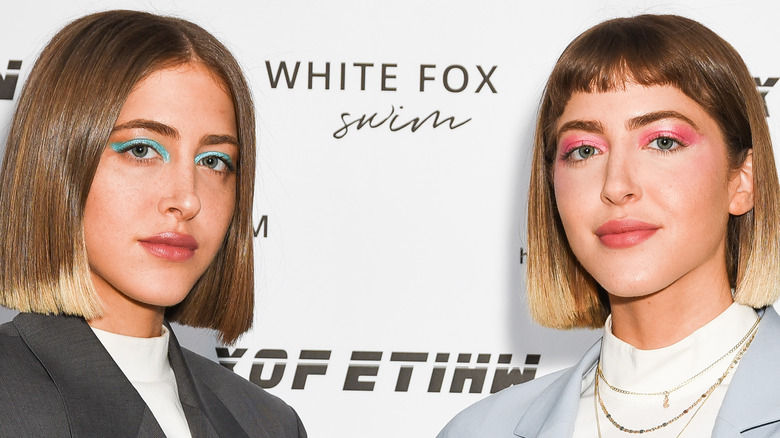 Presley Ann/Getty Images
Sephora has released a new celebrity beauty line on its website. According to InStyle, makeup brand Simihaze Beauty is now available at the beauty retailer. The line is exclusive to Sephora and features seven of the brand's products.
Simihaze Beauty was released in 2021 by Simi and Haze Khadra, two Palestinian sisters that also double as a DJ duo (via Grazia Magazine.) Known for their style, colorful eye looks, and famous friends, the sisters created the line to make makeup "minimal optimal," according to Byrdie.
Although the brand was only launched last year, it has gained a following, worn by celebrities such as Kylie Jenner and Hailey Bieber. According to the Simihaze Beauty about page, the sisters set out to create makeup that explores duality and blurs the lines between AM and PM and minimal and maximal. The makeup is created with quality ingredients and packaged with sculptural designs that are influenced by the sisters' passion for art.
Although they have over 20 products on their website, Sephora has picked seven for the initial launch of the brand on their site.
What Simihaze Beauty Products are available at Sephora?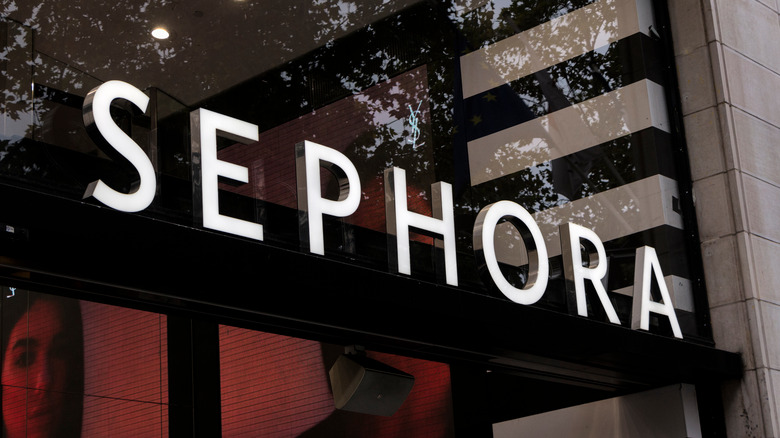 Manuel Esteban/Shutterstock
Among the products is their Super Slick Tinted Lip Balm. Available in seven shades, the lip balm gives a light color payoff and satin finish that hydrates lips with rose oil. Their second lip product, the Velvet Blur Matte Lipstick Balm, has a 4.7 rating on Sephora. Although the finish is matte, the lipstick is formulated with castor oil, which keeps your lips moisturized.
Simihaze Beauty's Lunar Lip Gel Lip Gloss is a glittery gloss with great pigmentation, coming in four shades. Two of their blushes on the Sephora website, a liquid tint and a cream blush duo, both available in five shades. The Sun Flush All-Over Face Tint Liquid Blush provides a sheer and matte finish that can be used for the cheeks, eyes, and lips to create a monochromatic look. If you don't want sheer coverage, the Solar Tint Cream Blush Duo is radiant and highly pigmented. The cream blush duo has one shade in two different finishes, one cream and one balmy.
The Easy Lash Clean Lift Tubing Mascara is formulated with rose oil and rosewater to condition the lashes while curling and lifting them. The mascara comes in black and lengthens lashes while giving a simple, natural look. Finally, the Eye Play Gem Sticker Pack is a sheet of gem stickers that elevate any party look with crystal embellishments. The stickers stay on the face without glue.
The products range from $28 to $42 and are online only at Sephora.