Why Abigail Set Ben Weston On Fire On Days Of Our Lives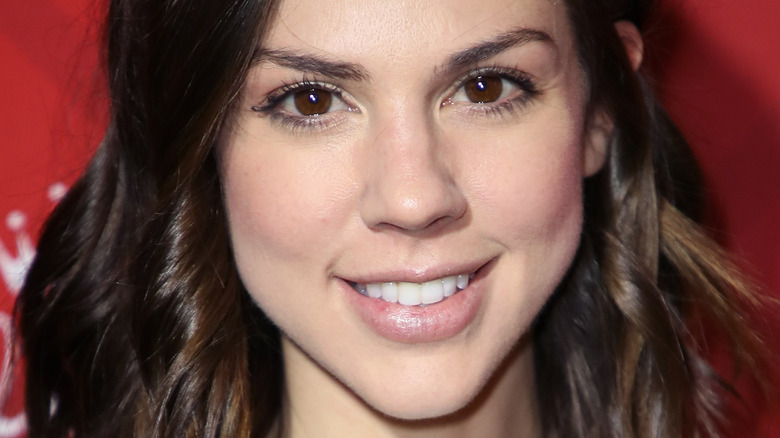 David Livingston/Getty Images
Ben Weston is one of the most beloved characters to ever come through Salem. However, he wasn't always a "Days of Our Lives" fan favorite. In fact, Ben's early days on the soap opera were filled with drama and shocking twists and turns. Ben first came to Salem in 2014 with actor Justin Gaston in the role. However, by April 2014 Robert Scott Wilson had stepped into the character. Ben was revealed to be the younger brother of Jordan Ridgeway (Chrishell Stause) and quickly fell for Abigail Deveraux (then Kate Mansi), per Soap Central. However, fans began to see red flags in Ben as he would have angry outbursts and even badly beat Chad DiMera (Billy Flynn) when he taunted Ben about his romantic past with Abby.
Ben began to grow more and more jealous of Abigail's prior relationship with Chad, and when he found out that Chad and Abby slept together he lost his cool. However, Ben tried his best to keep his composure and even asked Abby to marry him, per Soaps in Depth. The couple got engaged and found out that they were expecting a child together. However, instead of living happily ever after, things went from bad to worse for the couple and tragedy ensued.
Ben was revealed to be the Necktie Killer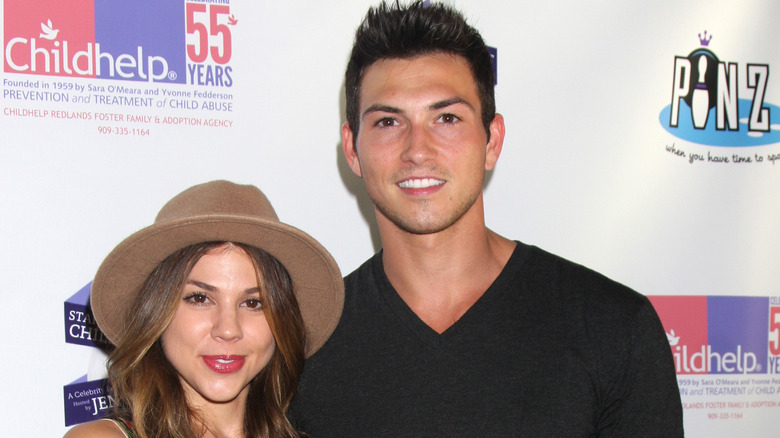 Kathy Hutchins/Shutterstock
Ben Weston tried his best to live as a normal guy who was planning a wedding and a baby with his fiancé, Abigail Deveraux, per Soap Central. However, "Days of Our Lives" viewers saw a new side to him when Salem started up a brand-new murder mystery. After characters such as Paige Larson and Serena Mason were murdered, Chad became a suspect known as The Necktie Killer. However, fans learned the truth when Ben strangled Will Horton during the height of his killing spree, via TV Overmind. Chad confronted Ben about the deaths and Ben beat Chad so badly that he fell into a coma.
Later, Ben took Abigail out of Salem and to a remote cabin for her protection. Abby went into labor and begged Ben to take her to the hospital. However, Ben was in the middle of a breakdown and instead found a midwife to help Abby deliver the child. After Abigail's son was born, Ben killed the midwife and buried her in the woods. Holding Abby prisoner, Ben began to fall deeper into his mental health issues. When Chad showed up to rescue Abigail, he tied them both to the bed and lit the bed on fire before taking off with the baby, per Soaps in Depth.
Ben was later found and Abigail was reunited with her son, Thomas. She later discovered that Chad was the father of the little boy and the two rekindled their romance.
Abby wanted revenge on Ben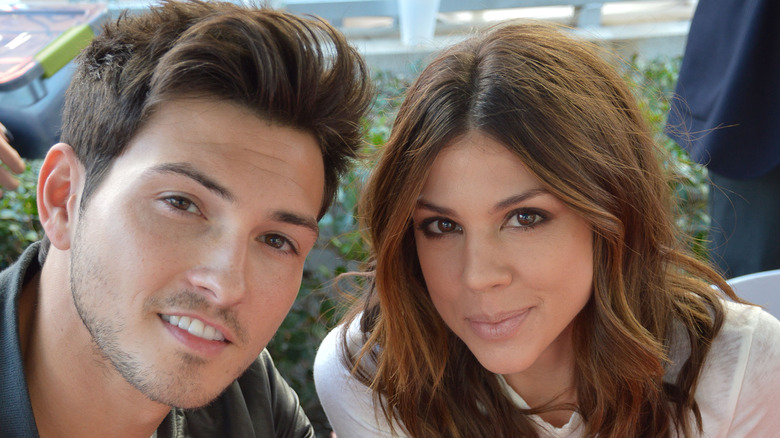 Michael Mattes/Shutterstock
"Days of Our Lives" fans saw Ben Weston be sent to a mental hospital after being revealed as The Necktie Killer. However, Abigail Deveraux couldn't forget the trauma that she'd been through. Abby began having mental health issues of her own, and even having hallucinations of Ben coming after her. She tried to work through her issues and she and Chad even got engaged. The couple planned a double wedding with Sonny Kiriakis (then Freddie Smith) and Paul Nartia (Christopher Sean). However, Ben escaped from the mental hospital to interrupt the wedding and reveal that Sonny's former husband, Will Horton, was still alive, per Soaps in Depth.
After showing up in Salem, Abigail devised a plan to seduce Ben. Upon getting close to him again, Abby stabbed Ben with a pair of scissors and tied him to a bed, which she set on fire out of revenge. Chad came and saved Ben's life, and he was later sent away from his crimes, via Daytime Confidential.
However, Ben spent time working on his mental health issues and getting therapy and medication. Marlena Evans (Deidre Hall) later recommended that he be released from the sanitarium. Upon his release, Ben met Ciara Brady (Victoria Konefal) and the couple fell in love, via Soaps.com. They quickly became one of the most beloved couples in Salem, and Ben completely turned his life around.