Ghosts Of Christmas Always Is The Christmas Carol Retelling We've Been Waiting For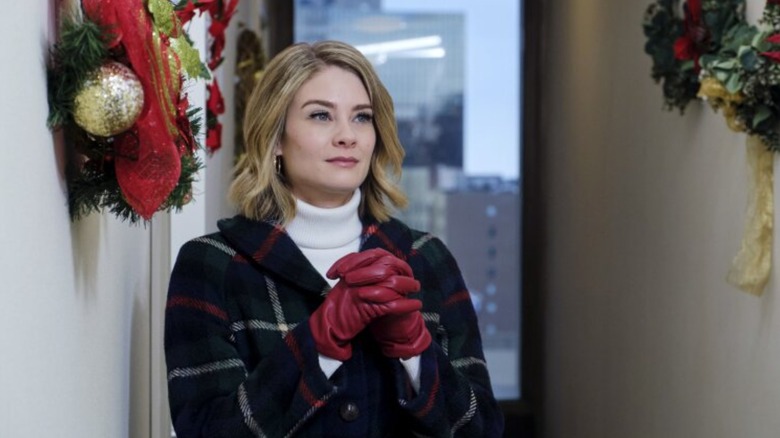 Hallmark
From a silent film released in 1901 to 2022's Hallmark Christmas movie "Ghosts of Christmas Always," Charles Dickens' 1843 novel "A Christmas Carol" has experienced a telling and retelling on the level of classic fairytales. It also adheres to the same formula — a cautionary tale including profound personal transformation for the better. Not everyone has time to watch 20 plus adaptations like Collider's ranker, but they may already love "Mickey's Christmas Carol," the Muppets' version, or even Disney's somewhat-disturbing 2009 computer-generated version starring Jim Carrey. 
The essential story centers on Ebenezer Scrooge, a shrewd businessman who mistreats his assistant, family man Bob Cratchit. However, Scrooge is visited by the ghosts of Christmas past, present, and future, and they teach him to have compassion for himself and others. 
"Ghosts of Christmas Always" centers on Peter Baron, played by dreamy "Pretty Little Liars" actor Ian Harding. Imagining Harding as a Scrooge-like figure may be difficult for fans, though it proves equally hard for the ghosts assigned to rehabilitate his soul. Still, the ghost of Christmas present, Katherine, played by Kim Matula, dives into her assignment, becoming personally invested in the outcome, for better or for worse. 
But how could this Hallmark holiday movie improve on a tried and true narrative formula that's worked since Dickens' time? Hear us out. 
The movie is super self-aware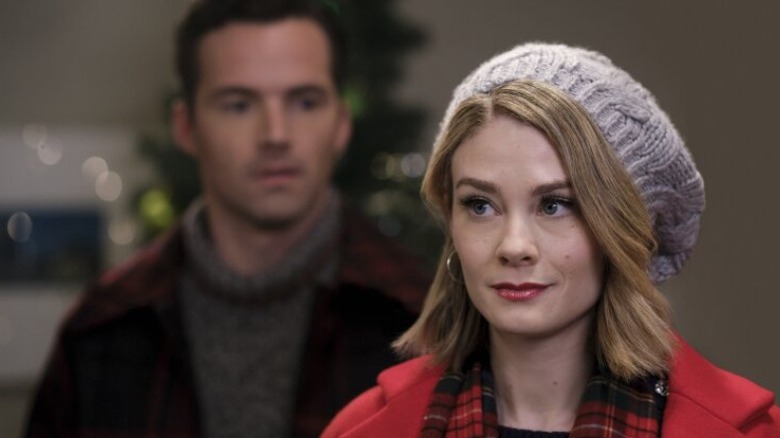 Hallmark
One of the highlights of "Ghosts of Christmas Always" is its awareness of its source material. Ian Harding as Peter even tells the ghosts of Christmas past, present, and future which film adaptation of "A Christmas Carol" he likes best: Bill Murray's 1988 film "Scrooged." Like Murray's version, "Ghosts of Christmas Always" uses Ebenezer Scrooge's name as a verb, though it applies to healing the Scrooge-like qualities in someone, rather than making them more crotchety, as it might sound. 
As a fan of Charles Dickens' original story, Peter is thrilled to be getting "Scrooged." Though he still has a super relatable reaction to hearing the news; he asks, "Am I Scrooge? Do people hate me?"
The meta angle works well for the film, making Peter come off as a bit of a fanboy. When he realizes who his visitors are, he says in genuine excitement, "Wait a minute, are you...? It's nearly Christmas, there are three of you..." He continues, "I have seen the play, I have seen all the movies!" Though he loves Murray's version best, he expresses his appreciation for Hallmark's own "It's Christmas, Carol!" starring Carrie Fisher. He calls it "a quiet little movie, underrated!"
This self-referential nod to the channel, along with the film's smart comedic pacing, make "Ghosts of Christmas Always" a stand-out this Christmas season. And the excellent chemistry between Ian Harding and Kim Matula seals the deal.
The protagonists have an undeniable connection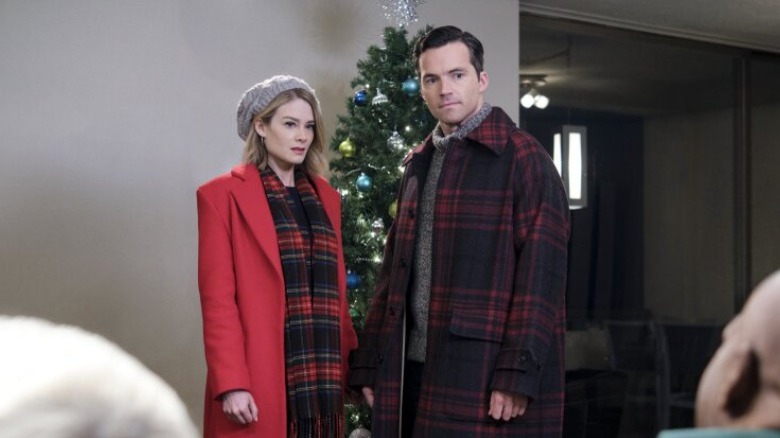 Hallmark
Besides being a super creative adaptation of a classic story, "Ghosts of Christmas Always" is just plain romantic. Katherine and Peter first meet when she has just completed another Scrooging on Earth, and no one but the Scrooged person is supposed to be able to see her. But somehow, Peter can, and they have an instant connection. Seeing Katherine when no one else can? The romantic implication of this plot device speaks for itself, but the pair's circumstances would naturally make them star-crossed lovers: the heir to a grocery store empire and a ghost forever in her 20s.
Another example of a romantic Scrooging is 2009's "Ghosts of Girlfriends Past," staring Matthew McConaughey opposite Jennifer Garner. And the classic tale has spawned other film and television adaptations that use the framework to advance both the characters' morals and romantic journeys.
Hallmark's latest effort highlights personal growth through romantic, platonic, and familial love. After Katherine disappears on Peter, they joke that she "ghosted" him in a literal sense, which lands perfectly. Ultimately, through their reconnection, we learn that this movie is about not apologizing for who you are, while allowing the best of yourself to guide your actions. Plus, it delivers the classic "A Christmas Carol" message in a succinct and modern context. "I would rather be broke and good than rich and broken," Peter says to his father, who also has a lot to learn about his potential for good.