Donald Trump's Ex-Girlfriend Finally Breaks Her Silence On His Racist Remark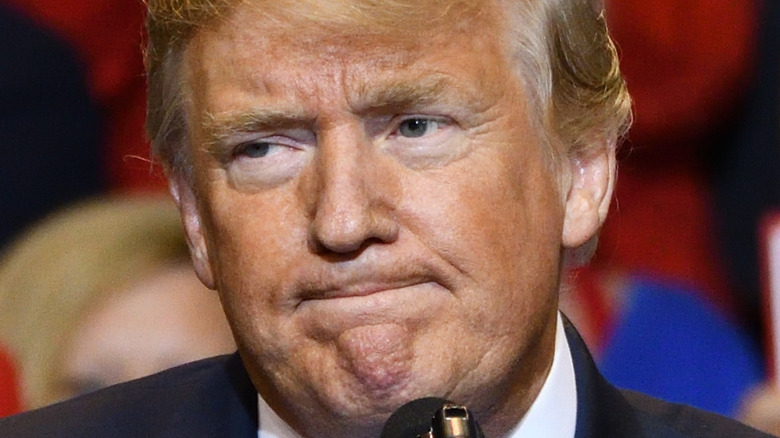 Evan El-Amin/Shutterstock
Donald Trump says what he thinks, regardless of how others may react. During his first presidential run, he declared that "this political correctness is absolutely killing us as a country ... Anything you say today, they'll find a reason why it's not good," via CNN. His outspokenness has also extended to racially charged language, even during his time as Commander-in-Chief. Most famously, Trump called COVID-19 "kung flu" and "the Chinese virus," despite warnings that this kind of language could spark hate against Asian American communities, per PBS and The New York Times. But did he actually go so far as to make a racist joke to his own ex? 
Following Trump's divorce from ex-wife Marla Maples, he dated supermodel Kara Young, the daughter of a Black mother and white father. "I didn't think I was going to like him, because he wasn't my type," Young said in a recent interview with Inside Edition. "I know it's hard to believe, he's very funny and he had a really good personality." The two were together for two years before splitting amicably. Only after Trump entered the White House did the relationship start to haunt Young. She said the press would ask her for comments any time he said something remotely racist. "It was very, very hard at that time not to say things," she said.
The one thing Young will say now, however, is the truth about a comment Trump made to her while they were still together. 
Kara Young has no hard feelings toward Donald Trump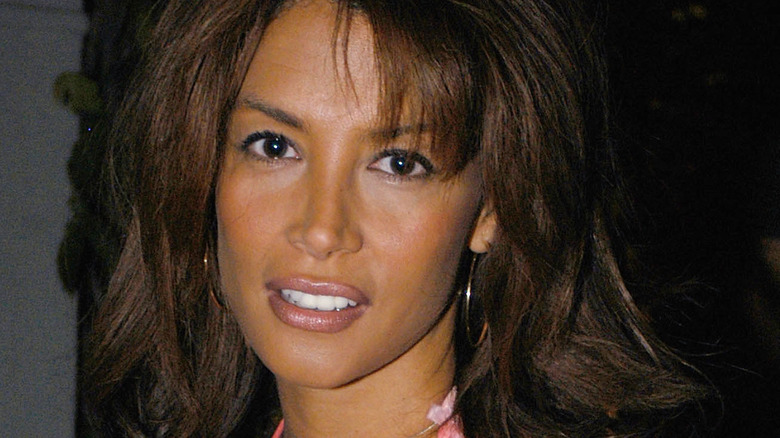 Steven Henry/Getty Images
Supermodel Kara Young recently sat down with longtime friend Deborah Norville on Inside Edition. Although Young has always made it clear that the topic of Donald Trump was off limits, she made an exception this time around because an anecdote about their relationship was making news. "When something's said for years and years and years, and you never say anything back, that got as frustrating as if I spoke all the time," Young explained.
According to the new biography "Confidence Man," by New York Times reporter Maggie Haberman, "Trump told [Young] that she had gotten her beauty from her mother and her intelligence 'from her dad, the white side.'" Young told Norville, "Yeah, that's true," but added that she let him know he'd crossed a line. "It wasn't a fight or anything like that, it was just more like — 'No. Don't say that, it's not funny,'" Young said. Trump told her that he was "just kidding" and that he didn't actually believe what he'd said. The two have long since moved on — Donald and Melania Trump have been married since 2005 — and Young hasn't spoken to him since she called to congratulate him on being elected.
Young said this is the last interview she will give on the topic. She did have one firm answer, however, when Norville asked whether she thought Trump should run for president again: "No."