A Remixed '90s Classic Will Be Your Go-To Hairstyle This Season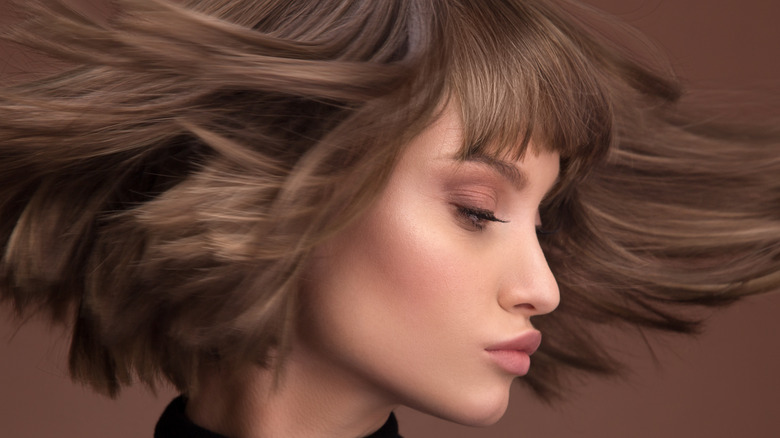 YuriyZhuravov/Shutterstock
We may receive a commission on purchases made from links.
Whether you love or hate the '90s, many popular looks from that decade are coming back with a vengeance. Everyone tuned into the fashion world knows that countless '90s fashion trends are coming back in style in the 2020s, thanks to '90s-loving celebrities, influencers, and '90s TV characters with iconic fashion. But the fashion industry isn't the only area affected by the '90s resurgence — that era is influencing beauty and hair, too.
The '90s bob has been back with a bang, as plenty of brunettes, blonds, and redheads are chopping off their tresses to rock some variation of the beloved '90s-inspired bob. The beauty of the bob haircut is that it's so flattering that there are endless spins on the look, and they all look great. "There are lots of different bobs. I think they're all great; it's just about whether you want something a bit more polished, or if you want something a bit grittier. There's no right or wrong," Luke Hersheson, a successful hairstylist and CEO, told Glamour. Now, get ready for the '90s-inspired rolled bob to take off.
Rolled bobs are super chic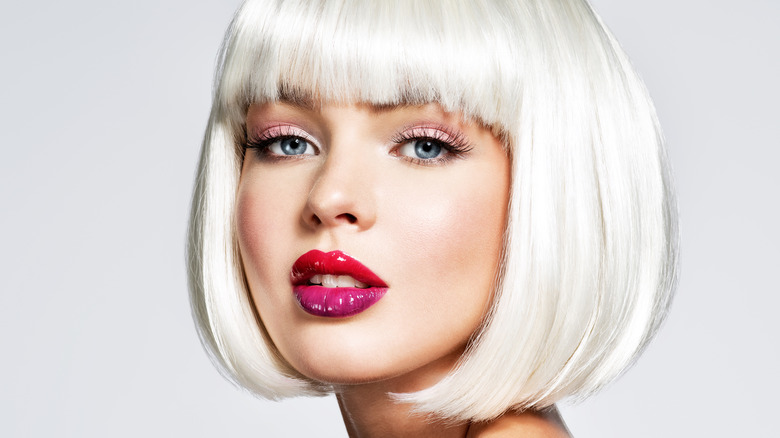 VALUA VITALY/Shutterstock
The rolled bob is a glamorous spin on the classic blunt bob we see everywhere. In more detail, "it's a simple, blunt one-length cut, but it's rolled under the jawline to give a soft curve that gives it a slightly sexier feel," hair stylist James Earnshaw told Glamour UK. Thus, this short but not too short hairstyle will show off your bone structure and shoulders like any other bob, but that rolled effect makes it seem more sophisticated and alluring as it draws attention to your jawline.
Earnshaw suggests using a hot brush tool to achieve this look, especially the GHD Rise. You can purchase the GHD Rise Volumizing Hot Brush for around $190 at Sephora. Considering that the professional hairstylist recommends that product, there's no doubt that it will do an excellent job helping you style your blunt bob into a rolled bob. But if you're looking for a similar product for a lower price, the Hot Tools Professional Silicone Bristle Hot Brush Styler for Added Volume, 1 Inch is available at Ulta Beauty for only about $55 and has four out of five stars with over 200 reviews.
So, are you ready to purchase a hot brush and roll your bob?