What You Don't Know About Rory Feek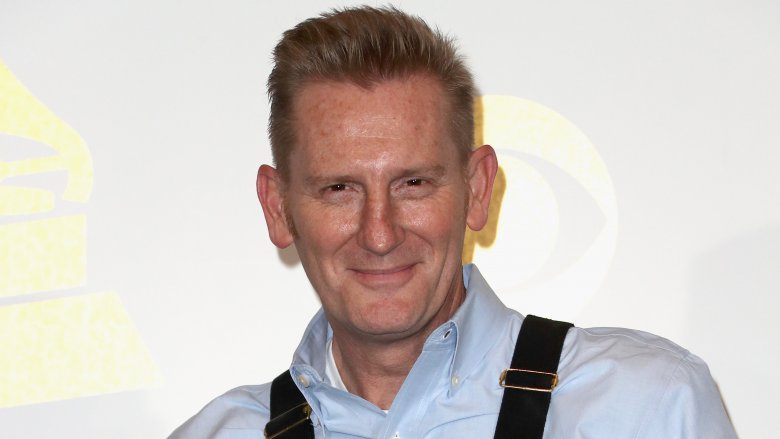 Getty Images
We may receive a commission on purchases made from links.
Rory Feek might have charmed the country world with his signature down-to-earth overalls, heartfelt vocals, and touching devotion to his late wife Joey, but there are untold depths to the man behind the acoustic guitar that even his biggest fans may not know about. 
From troubled, Godless beginnings marred with gruelling poverty, Feek's sheer grit and faith have helped him to elevate himself to impressive heights, from both a career and personal perspective. So, let's walk the road less travelled together and learn about some of the lesser known facts that have helped Feek lift himself up to where he is today. 
He was in a country band when he served in Japan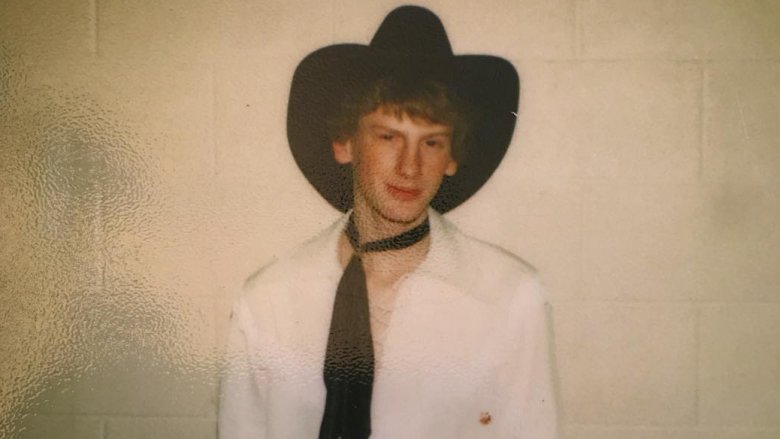 Instagram
A Kansas native, Feek moved to Nashville with his two daughters back in 1995. While this move had a huge impact in launching Feek's songwriting career, CMT revealed how the musician had previously flexed his muscles as a performer during an eight-year stint in the Marines. 
While Feek is best known for performing solo or as part of a duet, CMT reported how the now-iconic crooner actually started out by touring American military bases in Japan with a country band, while serving in the region. It was only after he left the Marines that Feek struck out on his own as a solo performer — first in Dallas, then later in Music City.
He slept with his friend's wife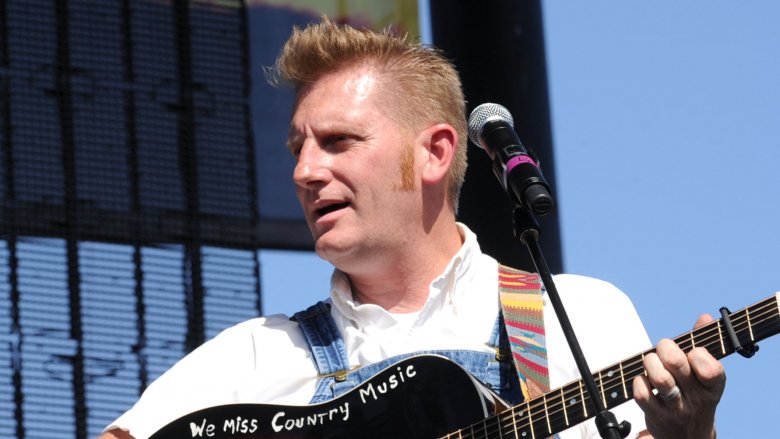 Getty Images
While we now know Feek as a devout, conservative man, the singer-songwriter was not immune to moral slip-ups in his youth. Feek wrote in his memoir This Life I Live (via People) that he once slept with a friend's wife while on a weekend pass as a young Marine. 
Shockingly, things didn't end between Feek and his friend's wife after the drunken encounter. Feek wrote how the next morning, the wife "told me that we should come clean, that we were in love and should let everybody know it." He continued, "I was still drunk. Exhausted. Reeling from what had happened the night before. It had felt like love. ... Maybe it was. ... I said, 'Okay, let's do it.'"
Feek moved the wife and her children in with him, but things fell apart after six short months. "She still loved him. My friend," he wrote. "And so with tears streaming down my face, I took her and those little boys to the airport and watched as they boarded a plane to try to go back and resume the life they had. Meanwhile, mine had been wrecked."
He was once so poor he couldn't afford to fix his daughter's broken leg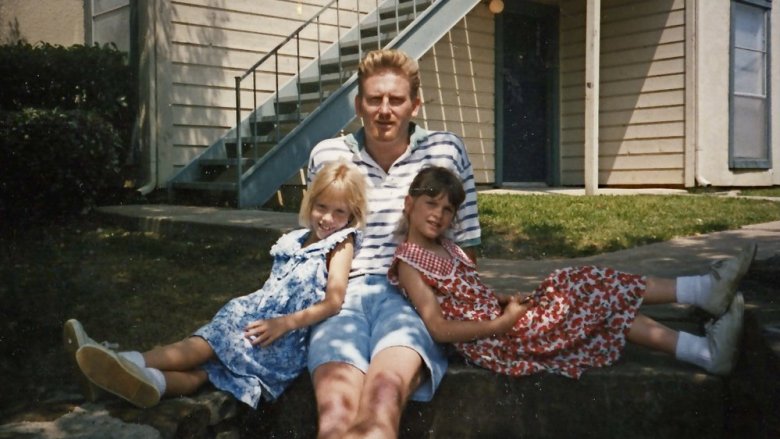 ThisLifeILive.com
Before he met his late wife and musical partner Joey, Feek had two daughters from a previous relationship, and raised them as a single father. He explained in his memoir This Life I Live (via People) how he was so poor when his daughters were young that they never had health insurance. As a result, "being sick wasn't allowed because we couldn't afford it."
Sadly, accidents are inevitable, and when his daughter Heidi was 5 years old, she fell on the playground. Unbeknownst to her father at the time, the little girl had in fact broken her leg. Instead of taking his daughter to the emergency room, Feek wrote that he called an "ask-a-nurse hotline" and assumed Heidi was "probably okay" because she didn't have swelling or fever — the typical symptoms that could signify a broken limb. The next day, Feek took Heidi to ER and learned how serious her injury was. 
He remembers "[looking] at the fracture, and tears poured down my face. Partly because I realized how much pain Heidi had been in for the last twenty-four hours and partly because I hated living that way. Hated that I couldn't provide better for them."
Both Rory and Joey were dating other people when they met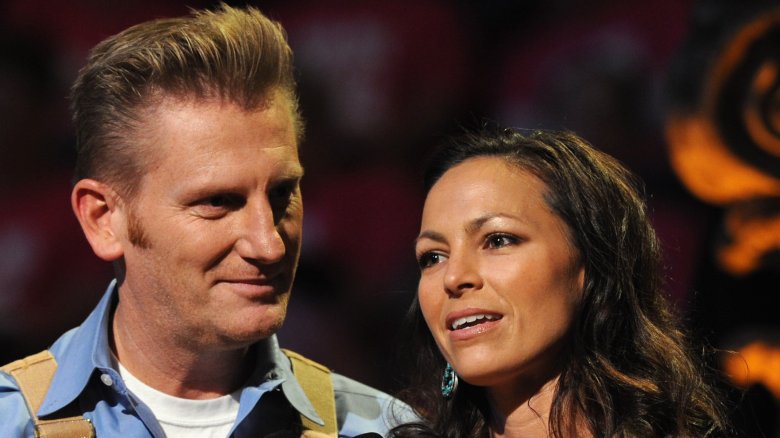 Getty Images
Rory Feek and his late wife Joey's inspirational relationship will live on forever through their music, but Feek's autobiography This Life I Live (via People) shows that even the most beautiful romance can have a turbulent beginning. 
Feek met his wife-to-be at a songwriters' night, but both he and Joey were dating other people at the time. Feek reminisced that "[Joey] told me she was dating a wonderful guy. ... They'd been together for a year and a half and she was probably going to marry him ... but she wanted to tell me that if things were different, if the timing were better, maybe she and I would be together."
Although they were both romantically involved with other people, Rory and Joey went on their first "date" at a truck stop, and continued to communicate with each other. Joey called him on Valentine's Day to inform him she had broken up with her boyfriend. 
Feek immediately knew what he had to do: "I hung up the phone and called the girl I was dating and told her it was over. God had just moved a mountain, right in front of me. And I was going to see what was on the other side."
Meeting Joey was a result of good karma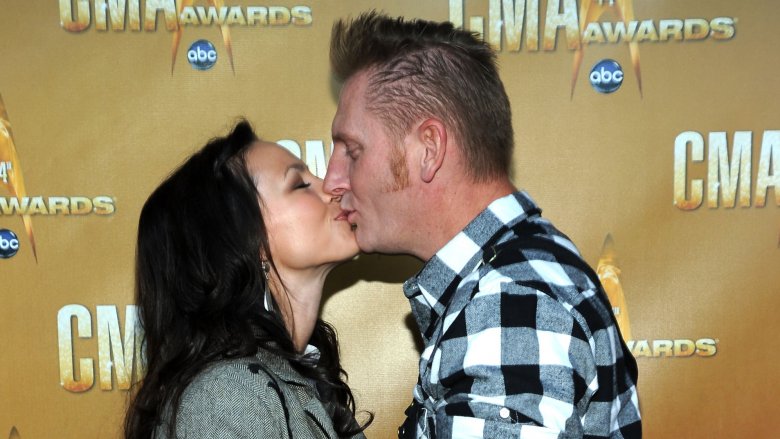 Getty Images
An act of generosity helped bring Feek and Joey together in a totally unexpected way. In This Life I Live (via People) Feek explained how he met his wife-to-be at a songwriters' event at his sister Marcy's shop. While this is adorable enough on its own, the history of how the shop came to be lends an extra level of poignance to the tale. 
Marcy — who had her first child when she was just 15 years old — was struggling financially, so Feek gave her the money she needed to open a store. Naturally, she was delighted. "I knew no one had ever done anything like that for her." Feek writes. "She couldn't stop crying. I held her as her tears ran down my shirt. It was so, so beautiful." While, unfortunately, the shop didn't thrive, Feek explained in his book, "something even more beautiful came out of it. Joey." Awwww! 
Joey never wanted kids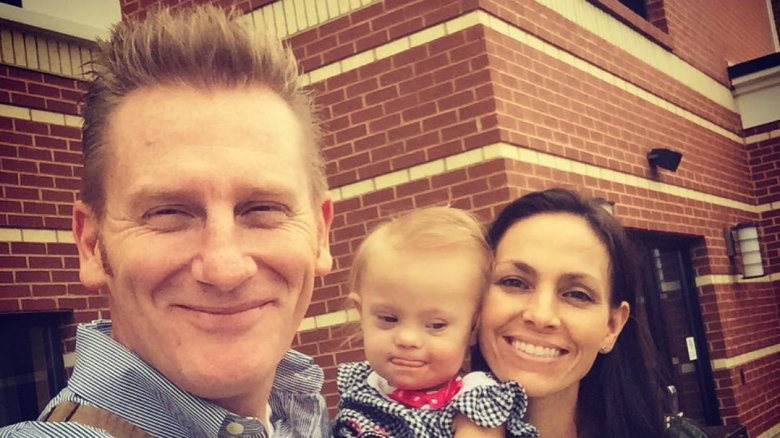 Instagram @Rory Feek
While all fans know that the Feeks went on to have a beautiful daughter named Indiana, they probably don't know that Joey didn't ever want kids when she and Feek first met. In a post on his personal blog — also named This Life I Live — Feek explained how before they got married in 2002, Joey made it "very clear that she was never going to be having a baby."
Although Feek wrote that Joey "became a mother" to his two daughters from a previous marriage, he explained that she never felt a desire to have kids of her own. What changed, though, was that Joey chose to put her fate in the hands of God. According to Feek, Joey said "if you want us to have a baby Lord, I want what you want," and she stopped taking birth control. Almost a year later, Joey was pregnant with their daughter Indiana.
While pregnancy was initially a struggle for Joey, Feek observed a shift. "When she was about 5 or 6 months pregnant, it all changed." He writes. "She fell in love with the idea of being pregnant, with the baby inside her and the incredible changes that her body was going through. I watched a true transformation take place." 
Joey wasn't afraid of dying
Anyone who has even a passing knowledge of Joey and Rory Feek will know that their love story came to a tragic end in 2016. Joey was diagnosed with cervical cancer at a routine appointment in 2014, only a few months after giving birth. She fought valiantly for almost two years before she succumbed to the disease in March 2016.
In a 2015 interview with the Tennessean, Joey revealed that she "wasn't mad" at God when her cancer returned, she was "just greatly disappointed." Although Joey said she initially thought, "I'm going to be that exception. I'm going to be that statistic that stands out," she soon accepted that "God had different plans."
Despite staring death straight in the eyes, Joey was adamant that she was not afraid of dying. In the same interview with the Tennessean, Joey explained: "I pray that one morning I just don't wake up, but I don't fear anything because I'm so close to God and we've talked about it so many times. I know he's close. And I know he loves me. I'm really at peace. I still believe there's healing in prayer."
Faith helps him cope with his devastating loss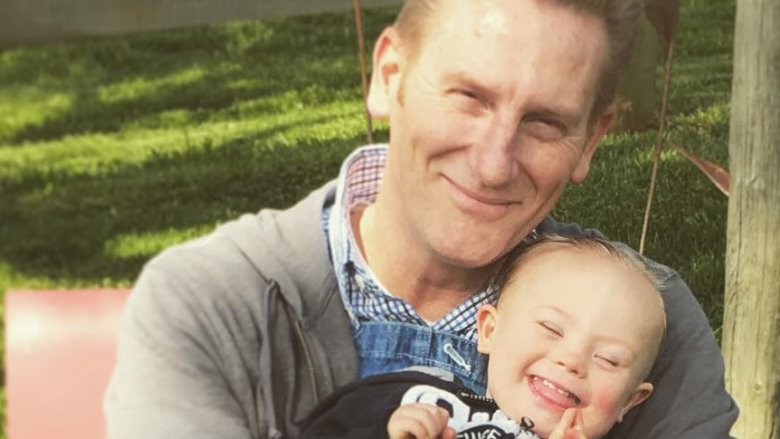 Instagram @Rory Feek
Just as faith helped Joey come to terms with the inevitability of her own death, it has also been of huge importance to Feek while grieving the devastating loss of his wife. In an interview with Today a year after his wife's death, Feek explained how faith has helped make him feel "so present in his life." 
The country singer and single father went on to tell hosts: "I didn't know how I would feel [after she died], but I feel her everywhere I go. I feel the choices that she made, I feel the strength that she had and the love that she has for me and our family."
Although his relationship with his wife faced many obstacles, Feek is adamant that their faith helped bring — and keep — them together. "Sometimes faith can change everything," he explained in the same Today interview. "Just faith in something greater than what you lived before. It doesn't matter where you came from."
Even after enduring such a tragedy, Feek stays positive thanks to his devotion to God: "I see an amazing journey that God has in store for all of us, for my children and I, and Joey's going to be part of it," he said to Today. "He's still going to be giving us a great story. It's going to be different."
He "still feels married" to Joey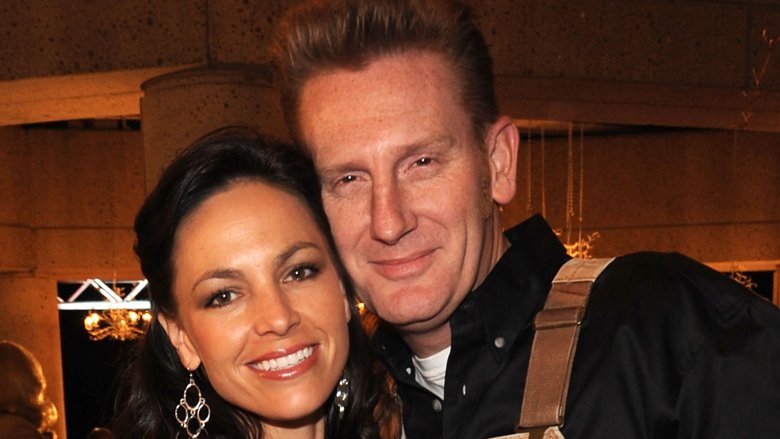 Getty Images
Feek told the Tennessean in February 2017 that Joey is so present in his life and he "still feels married" to her, even though it had been over a year since she passed away. While losing a spouse is obviously a life-changing experience, Feek insisted that he is "never lonely" and can feel his wife's "presence in every room of their farm house."
Feek also explained to Tennessean that undertaking the chores his wife used to perform helps him to remember her, while not straying into the painful territory of regret: "Last night I was folding laundry after a trip ... and I thought about the million loads she did so I wouldn't have to do them. And my new normal is somehow learning to be her and me both. I'm highly aware that I'm not as good at either of them. I don't spend a lot of time regretting or wishing things were different. I'm busy making oatmeal and giving baths."
He's a single dad for the second time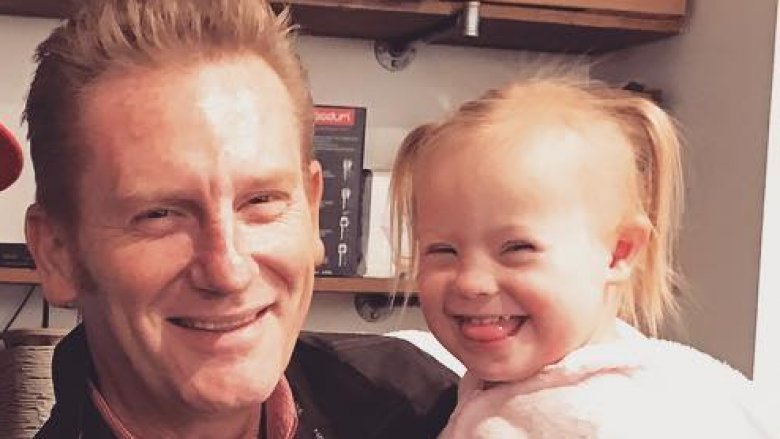 Instagram @Rory Feek
Rory Feek was a single father to his daughters Hopie and Heidi for over ten years before meeting Joey. Then, he became a single dad for the second time after Joey passed away. Caring for his youngest daughter Indiana on his own bought up a lot of memories for the country singer, which he explored in a blog post on Mother's Day 2016:
"I can't tell you I was a great father. I tried. I think was a good father, but the truth is I was still a young man struggling to find myself, while the girls were growing and finding out who they were. I made so many mistakes and was so selfish. At times I was more concerned about being a great songwriter than being a great father. In a lot of ways, I think the girls raised me while I was raising them."
Although he misses his wife dearly, Feek tries to see his second adventure as a single father as a blessing. Writing about Indiana on his blog, Feek explained: "when I look into her little eyes ... all I see is love. And her mama, and her sisters ... and the incredible second chance I've been given to be a father."
He "pretty much retired" from music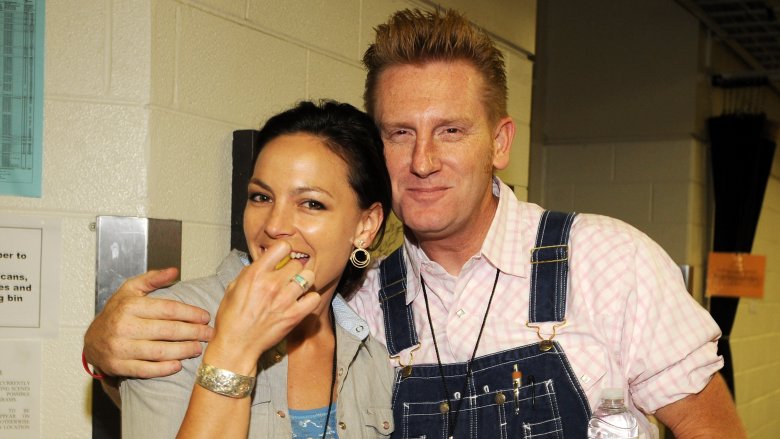 Getty Images
In September 2016, just six months after losing his wife, Feek told People: "I don't have any plans to play or sing." He said that he had "pretty much retired" from music. In an interview with the Tennessean in February 2017, Feek revealed that he still hadn't touched a guitar since his wife's death nearly a year earlier. 
Because of this, it was pretty surprising when he announced at a press conference in June 2017 that he would perform without his musical partner and soulmate that coming September. His motivation? To raise money for the Music Health Alliance, a non-profit that helped him with medical bills while Joey received treatment, as well as after her death.
In October 2017, he wrote a blog post on This Life I Live explaining that he did it in order to "be a part of helping others the way they've helped our family." Feek also described how difficult it was to perform alone: "I was nervous about stepping back onstage ... without Joey by my side. Afraid that it would feel wrong to keep singing and sharing without her, and even more afraid that it might feel right. In the end though, it was both."
Along with a desire to help charitable causes, Feek admitted that his other motivation to perform was more personal. "I selfishly want our songs to go on together forever." He writes. "Our lives and love story to never end."