All American: Homecoming Star Netta Walker's Advice She Got From The Original Series' Cast - Exclusive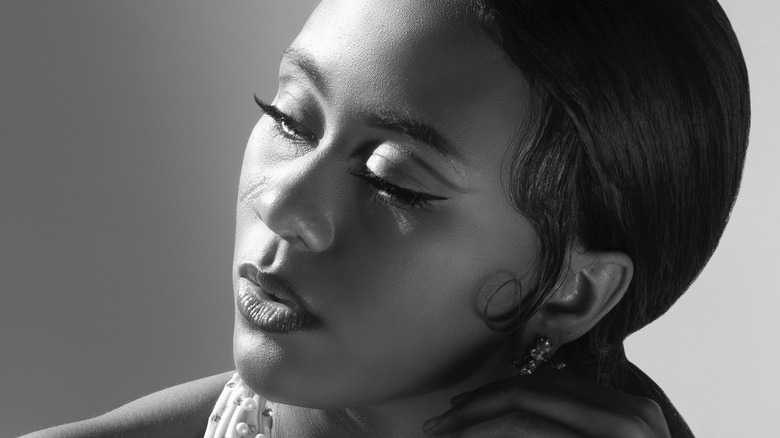 Gracie Meier
Although "All American" and "All American: Homecoming" each have their own storylines, their worlds have merged multiple times in crossover episodes.
However, the cast of both series get to see each other a lot more often than that — because they film next door to one another. "We're right on the lot next to each other. Our base camps are literally right next to each other, and we get to see each other in the morning," actress Netta Walker, who plays Keisha in the spin-off series, shared during an exclusive interview with The List. 
Being so close helped immensely when Walker signed on for the spin-off series. Upon arriving to the lot, she had no idea what to expect stepping onto the set of such an enormous franchise. "On that backdoor pilot, I tried to ask as many questions to the original cast as possible," she told us, and she also shared the special advice that each of the actors gave her.
The original cast welcomed her with open arms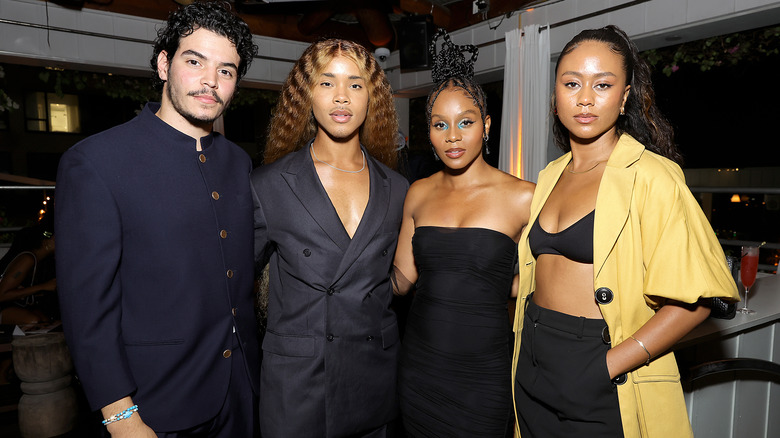 Amy Sussman/Getty Images
Netta Walker has always felt comfortable on a stage, so when it came to acting on screen, she knew the perfect person to go to for guidance: theater trained actor Daniel Ezra, who plays Spencer in "All American." "I asked him what the biggest difference of theater and screen were," Walker told The List. "His point of wisdom was: 'It's not smaller. It's just more specific.'"
Instead of the entire body always being showcased on television, the small screen emphasizes facial expressions and specific movements even more. "I was like, 'That's a cool little technique thing that I didn't know about,'" Walker said.
When it came to learning the ins and outs of television, actress Geffri Maya — who portrays Simone in the spin-off series — has always had her back. "She's very much just there to help me grab the reins and be like, 'Girl, you're capable, and you're okay,'" Walker said. "She's been a consistent point of support for me throughout this process."
Michael Evans Behling gave her great advice to use off screen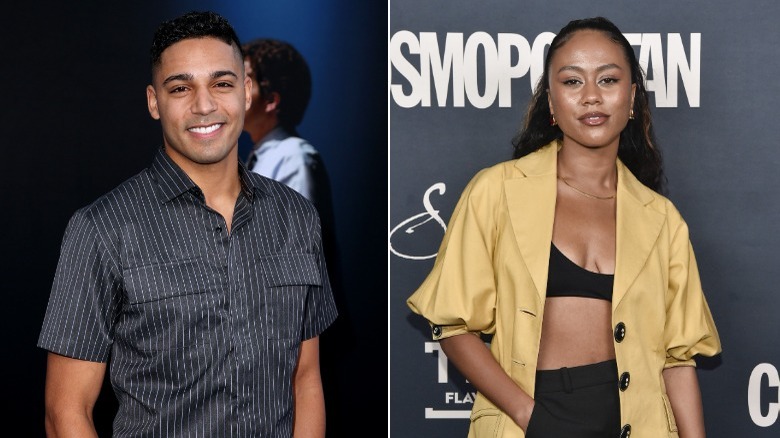 Kevin Winter, Rodin Eckenroth/Getty Images
Perhaps some of the most important advice Netta Walker received had nothing to do with television at all. She turned to actor Michael Evans Behling, who plays Jordan in "All American," to help her adapt after a big cross country move from Chicago to Los Angeles. "Michael also gets the southern Midwestern value because of where he's from," Walker said.
Living in the entertainment capital of the world has been a completely new experience for the Midwesterner. "[I'm] adjusting to being in a new city that has very different values from Chicago," Walker admitted. "It's been a little hard."
However, Behiling had incredibly helpful advice for her after going through the same thing himself. "He was like, 'Keep the people that know you and love you close, and trust that," Walker explained.
It's been something that Walker has always remembered since achieving star status on "All American: Homecoming," and something her character Keisha has never forgotten either.
New episodes of "All American: Homecoming" air Monday nights on The CW.