The 2022 Hallmark Holiday Movie Starring Days Of Our Lives' Victor Webster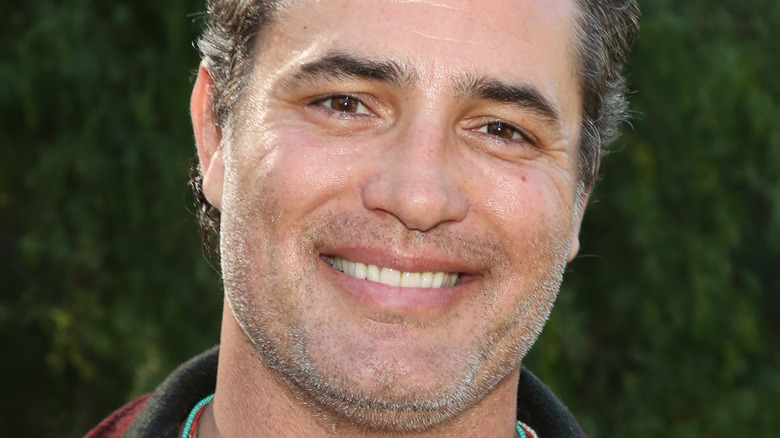 Paul Archuleta/Getty Images
"Days of Our Lives" viewers may remember Victor Webster's portrayal of Nicholas Alamain from 1999 to 2000. The actor stepped into the role of villainess Vivian Alamain's adoptive son, although he referred to her as his aunt, per Soap Central. The character first came to Salem in 1992 and quickly showed off his loyalty and family ties to Vivian, as well as his cousin, Lawrence Alamain. While in town, Nicholas became friends with Bo Brady's son, Shawn. The following year, Nicholas learned that Carly Manning was his biological mother and Lawrence was actually his father. At the time, Carly was dating Bo, and Nicholas set out to break up their relationship in hopes of getting his parents back together. Eventually, Carly and Lawrence did give their relationship another shot and left town with Nicholas in 1993.
When Nicholas returned to Salem in 1999 with Webster in the role, the now adult character fell fast and hard for Kate Roberts. Nicholas returned home to help Vivian get revenge on Stefano DiMera but instead found a steamy affair with Kate (via Soaps). The couple carried on for a while until they ended their fling, and Nicholas left Salem yet again.
Although Webster nor Nicholas have been seen on "Days of Our Lives" for years, fans can still enjoy the actor's work as he's starred in many other roles and has become even a staple on the Hallmark Channel.
Victor Webster is no stranger to Hallmark films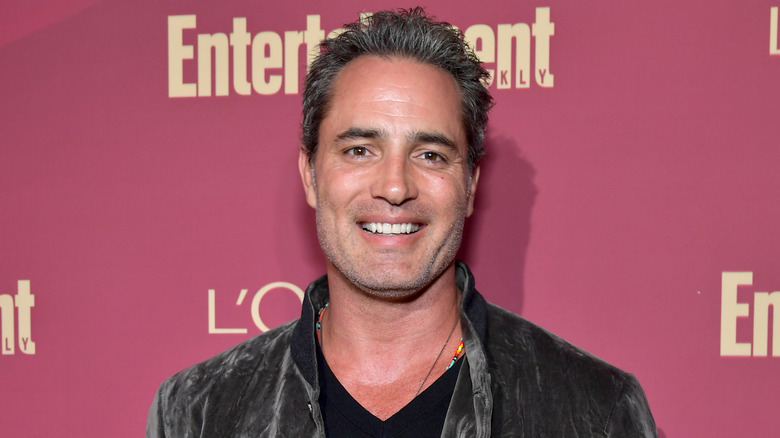 Emma Mcintyre/Getty Images
Over the years, "Days of Our Lives" fans may have spotted Victor Webster on TV shows such as "Castle," "Bones," "Criminal Minds," "Melrose Place," "Charmed," "Reba," "Becker," "Las Vegas," "Mom," "Younger," and many more. Although he's landed roles on those shows, he's had much success on Hallmark, where he's starred alongside actresses such as Bethany Joy Lenz, Jill Wagner, Lacey Chabert, Autumn Reeser, and his real-life love, Shantel VanSanten (via Soaps Spoilers).
Over the years, Webster has appeared in Hallmark films such as "A Harvest Wedding," " Love Blossoms, "Summer Villa," "Homegrown Christmas," "Hearts of Winter," "Five Star Christmas," and the "Matchmaker Mysteries," per Hallmark Channel. Of course, Webster isn't the first "Days of Our Lives" actor to appear in a Hallmark film. Others such as Alison Sweeney, Drake Hogestyn, Trevor Donovan, Jen Lilley, Chandler Massey, Casey Deidrick, and Zach Tinker are among some of the Salemites who have transitioned to the network over the years (via Hub Pages).
Meanwhile, in 2022, Webster is starring in a brand new Hallmark holiday movie, which is sure to put fans in the Christmas spirit.
Victor Webster stars in Hallmark's A Christmas Cookie Catastrophe
According to Hallmark Channel, Victor Webster will co-star alongside Rachel Boston in a new 2022 holiday movie titled "A Christmas Cookie Catastrophe." The film will focus on a young woman named Annie Cooper, who takes over as CEO of a small-town cookie company when her grandmother passes away. Annie does her best to get the business back on track and thriving but gets dealt a blow when her grandmother's secret cookie recipe is stolen during a holiday celebration.
Thankfully, Annie has Sam, the owner of a local bakery, to help her try to recreate the secret cookie recipe while she also tries to figure out who may have stolen her grandmother's most prized possession. As Annie and Sam work together to get the recipe right, they grow closer and soon realize that they're made for each other.
The film will likely get viewers in the mood to do a little holiday baking of their own as they watch the characters craft tons of sweet treats. Per TV Insider, Webster's newest Hallmark film will debut on Sunday, November 27 at 6 p.m. eastern time — make sure you don't miss a moment of the fun!