Florida Counties That Went For Rubio And DeSantis Say A Lot About Democrats' Future There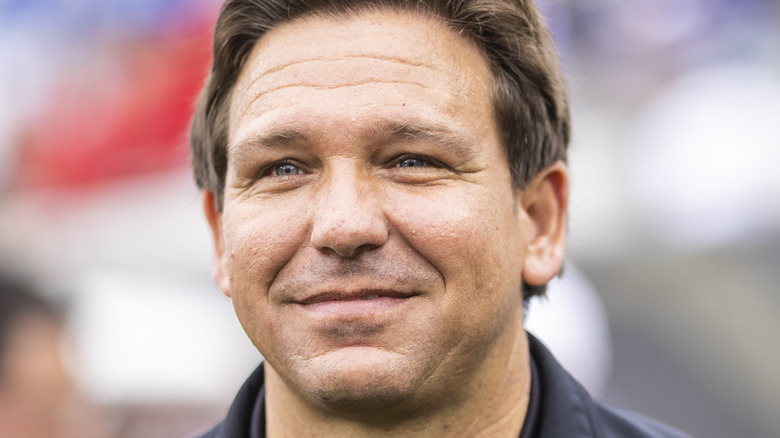 James Gilbert/Getty Images
Early on in midterm election night results reporting, it was called by multiple news networks that Marco Rubio and potential presidential candidate Ron DeSantis had won re-election in Florida (via NBC News). The Republican Senator and Governor did more than just win in the Sunshine State, however — they made history that news pundits and Twitter are buzzing over.
Although former President Donald Trump won the state in 2016, Hillary Clinton easily took counties like Miami-Dade and Hillsborough, according to The New York Times. Then, in 2020, although Trump reigned supreme in the state overall, again, those counties went for President Joe Biden, per Politico.
This time, Hillsborough county went for Rubio and DeSantis — who eked into a victory in 2018 by a very, very narrow margin (via Politico). And incredibly, so did Miami-Dade, a county that hasn't voted Republican in decades. The overwhelming victory for the Governor sees him bettering opponent Charlie Crist by an astounding margin, taking nearly 60% of the vote at time of writing.
Twitter had its collective jaw on the ground over the Florida wins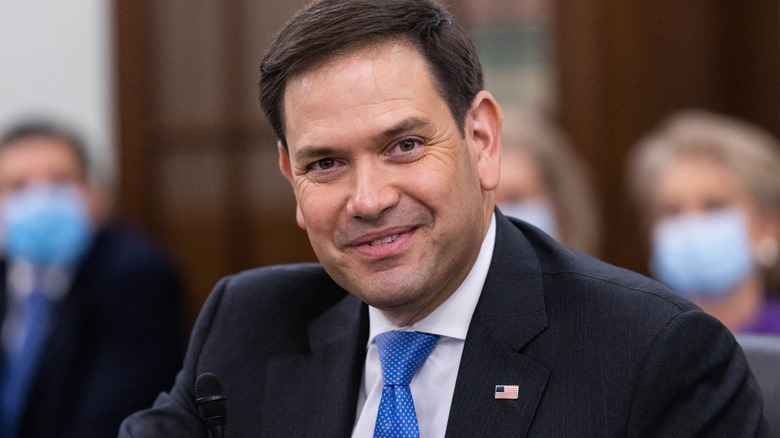 Pool/Getty Images
Twitter had a lot to say about the historic wins in Florida. "DeSantis and Rubio both won Miami-Dade County mail in ballots? This indicates a possible extinction level event for Democrats," one viral tweet read.
Elsewhere, other Twitter users were stunned by Miami-Dade going red, with one person saying about the county, "Hillary Clinton won it by 30 points in 2016."
"Actually insane what DeSantis and Rubio did tonight in Florida. Flipping Miami-Dade really just shows how well DeSantis is doing for the state of Florida," tweeted someone else. And yet another person noted the incredulity of the Republicans winning in Miami-Dade, turning it red for the first time in two decades.
What explains this voting phenomenon? The New York Post reports a record number of people moved to Florida in 2022. While some people predicted folks from New York and California who decided to call Florida home this past year might mean that the state would turn increasingly blue, clearly the midterm results indicate people like what DeSantis and other Republicans are doing in Florida — and supported the policies in the voting booth. 
Ultimately of course, this is bad news for Democrats heading into the general election in 2024.