Vegan Lip Balms That Have PETA's Stamp Of Approval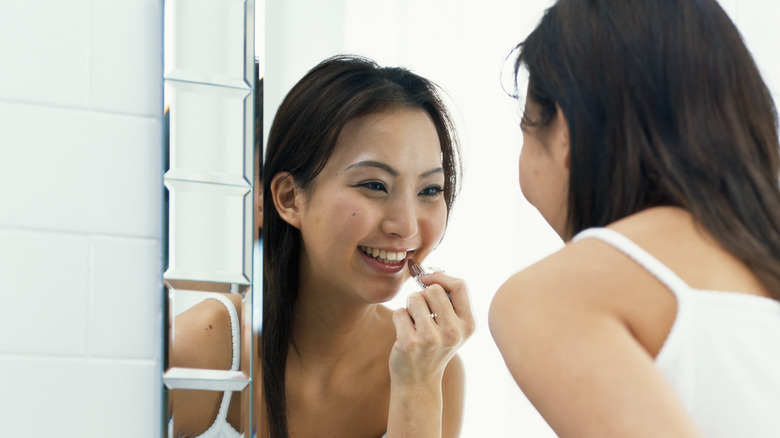 Hitoshi Nishimura/Getty Images
Well, it's that time of year again: the air is crisper, the days are cooler, and the nights are downright cold in many places as Autumn starts to turn in the direction of the holidays. While festive feasts and decorations and celebrations may be on our minds, the weather is likely to play havoc with our skin. Specifically, cold weather is known to increase the chances that you will get chapped lips (via Accuweather). 
Lip balms are often the go-to solution to both prevent and treat dry, cracking lips in the colder months of the year, but if you are someone who prefers to use skincare and beauty products that don't test on or harm animals in any fashion, not all of the popular lip balm brands are likely for you. The good news is if you're in the market for a lip balm that will be kind to both your lips and to animals, People for the Ethical Treatment of Animals, or PETA as it is better known, has rounded up a list of products they endorse just for this purpose. 
The PETA-approved lip balm brands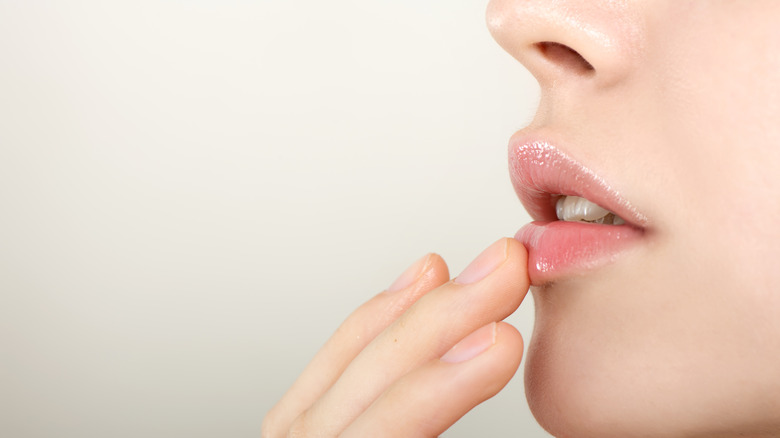 Juta/Shutterstock
PETA will only support products that are truly vegan and cruelty free, so you can be sure any brand they say aligns with their values with align with your as well if you prefer products that fall into those categories. Such products won't use common lip balm ingredients like beeswax or lanolin and will never test products or ingredients on animals (via PETA). 
PETA-approved lip balm options include Pacifica Sun + Lipcare Mineral Color Lip Balm, which has SPF 30 for days spent in the sun (which still shines, even when it's cold out). Natures Basics by Ava is also included and is available in 25 different flavors, so you can switch it up depending on your mood. Shea Moisture Shea Butter Lip balm gets its power from vegan, raw, organic shea butter as its name suggests, making it a great choice if you need some serious moisturizing and protection. 
HURRAW! Balm, the name of which plays off the word "raw," is fully vegan, and PETA calls it one of the "best vegan lip balms in the business." CannaSmack Plain Mary Jane Lip Balm is hemp based and good for sensitive skin. And last on PETA's list is Crazy Rumors lip balms, which are fully vegan and offer some truly "crazy" flavors like cinnamon bun. 
So fret not! This season you can keep both animals and your lips happy and healthy.