What Is Amber Heard's Zodiac Sign?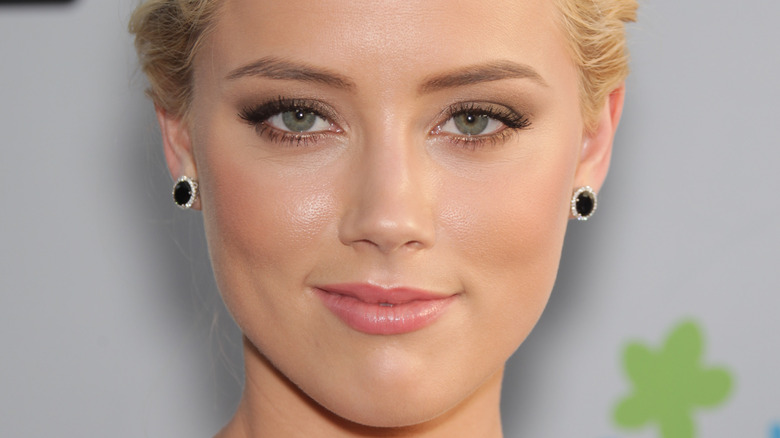 DFree/Shutterstock
Amber Heard — who has gone through a stunning transformation — is one of the most recognizable actresses in Hollywood, not only for her work on television and movies, but also for her former relationship with acting icon Johnny Depp. As a teenager growing up in Austin, Texas, Heard dropped out of high school and finished her diploma through a homeschooling program (via TV Guide). She later tried her hand at modeling in places such as Miami and New York. Eventually, Heard decided to dip her toes into the world of acting, and, in 2006, she landed her first big role in the film "All the Boys Love Mandy Lane." She also starred in the TV show "Hidden Palms."
Fans may also remember Heard from her lesser-known roles on shows such as "The O.C.," "Friday Night Lights," and "Jack & Bobby." She also had roles in movies such as "Alpha Dog" and "North Country." However, it was her work in the comedy film "Pineapple Express" that earned her fame and even won her the Breakthrough Award at the Young Hollywood Awards, per AceShowbiz.
Since that time, Heard has starred in films like "The Danish Girl," "Magic Mike XL," and "Aquaman" (via IMDb) She also made headlines for her messy divorce with Depp, and the defamation trial that followed. With all of the fame and drama that has surrounded Heard in her life, one can't help but wonder if her fate was written in the stars.
Amber Heard's sun sign is Taurus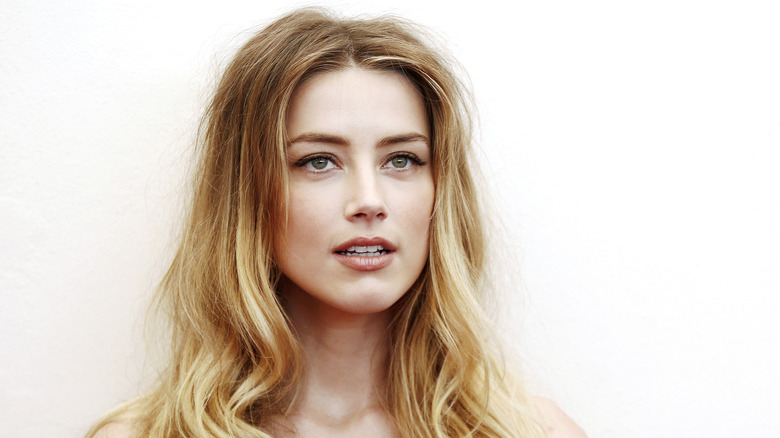 Andrea Raffin/Shutterstock
Amber Heard was born on April 22, 1986, which makes her zodiac sun sign a Taurus (via Astro Charts). The earth sign is known for being very aware of their material possessions and their finances. They also have a reputation for being very stubborn and passionate, per InStyle. Taurus' are said to put a lot of focus on things such as romance, and really like to set the mood with gifts, music, and lighting. They also tend to be drawn to creative activities and careers such as performing. However, they are said to have a bit of a temper and can hold onto anger for longer than they should.
According to Parade, Taureans often have two modes, and they're complete opposites. "Taurus energy has two speeds. It's either relaxed and contented or hyped-up and ready to charge," famed astrologers the Astro Twins told the outlet. The sign is also said to work hard and also play hard, as well as love the finer things in life. "Taurus is ruled by Venus, the planet of love, luxury, and beauty," the Astro Twins added, revealing that the sign loves all of the comforts that the finer things can bring to life.
Of course, Heard's birth chart tells more about her story than just her sun sign can offer.
Amber Heard's birth chart reveals plenty of Sagittarius energy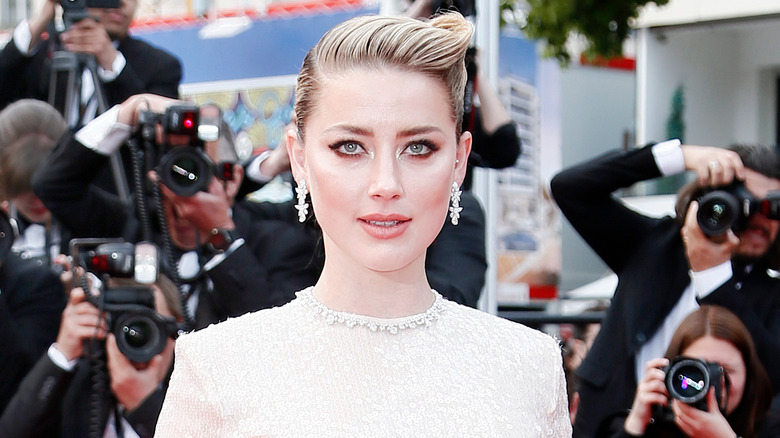 Andrea Raffin/Shutterstock
According to Astro Charts, Amber Heard's birth chart reveals that her moon is in Libra. Those born with a Libra moon sign are said to have a strong sense of fairness and crave justice, much like the air sign. They often try to find balance when it comes to their social life and have a knack for relating to others, per Stars Like You. Meanwhile, Heard's Saturn and Uranus signs both fall in the fire sign of Sagittarius.
Saturn is the planet of responsibility and self-control (via Tree Of Life). Those with a Saturn in Sagittarius strive for knowledge and pride themselves on learning new skills and information. They also work hard until they feel like they've mastered whatever it is that they're working on, per Tarot.com. Meanwhile, Uranus is the rebellious planet that gives insight into the ways a person may shake things up in their life. Those with Sagittarius Uranus signs are believed to have free spirits who enjoy coming up with innovative ideas. They also thrive when they see their actions and hard work come to life (via Ryan Hart).
Heard's birth chart appears to tell the story of a hard-working woman with a strong sense of justice and a knack for communication. Although stubborn, Heard's chart reveals that she thrives when she can turn her hard work into something that can be admired and recognized.