This Is What Bianca Ryan Looks Like Today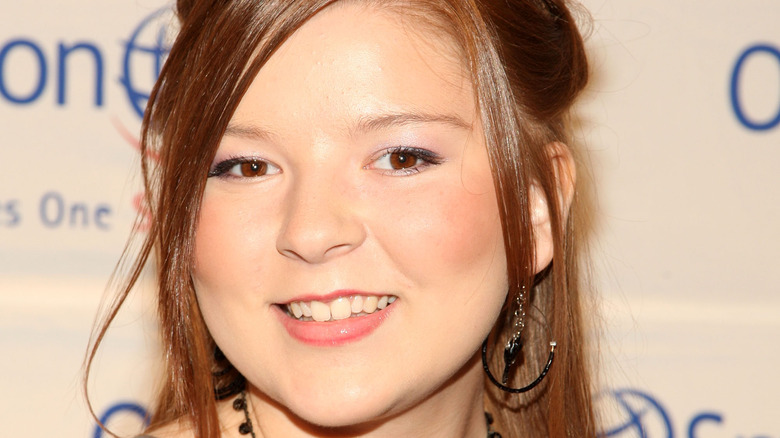 Getty Images
Simon Cowell once said America's Got Talent winner "Bianca Ryan is potentially one of the best singers I have ever heard in my life." Sure, the blunt singing competition judge and AGT co-creator has been guilty of overselling his shows now and then with a little hyperbole, but there was no denying Ryan had the singing voice to make it big in the music industry.
Of course, it takes more than a good voice to succeed in music. Ryan knows that all too well. Her career has yet to really take off since winning the original season of AGT at age 11 in 2006. So what has she been up to since then? Here's a look at Ryan's life after the AGT shine wore off.
She was disappointed with her debut album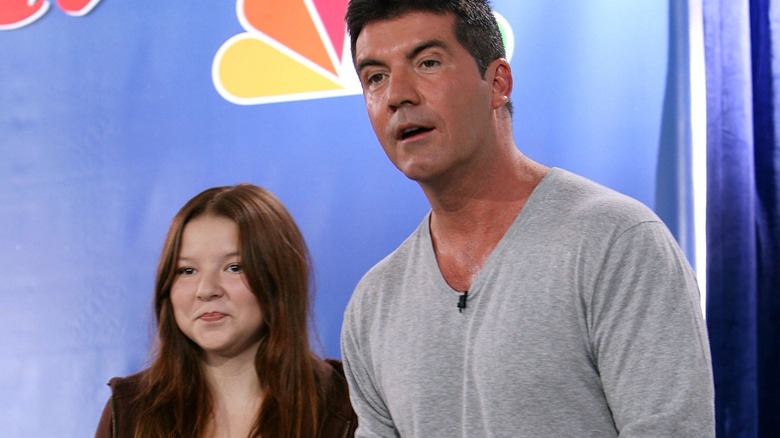 Getty Images
Cowell's SYCO Entertainment and Columbia Records wanted a debut album from Ryan ASAP to capitalize on her AGT buzz and they got it, only it was rushed and didn't turn out the way Ryan wanted. 
"I didn't really have a say on what went on my CD," Ryan told The Scene. "I had to record my whole CD in two weeks. So it was crazy ... I didn't feel like it was really me." It's understandable that a major label would be hesitant to give her creative control. She wasn't even old enough to go see a PG-13 movie at the time.
But that wasn't Ryan's only issue with her 2006 self-titled debut album, which spent four weeks on the Billboard album chart, peaking at No. 57. She told Colosseum Media she made close to nothing off the album. 
"When you're with a label, especially when you're not the biggest artist in the world, you're not really making anything," she said. "I didn't make anything off my first album, even after selling a couple hundred thousand." 
Kids can be so cruel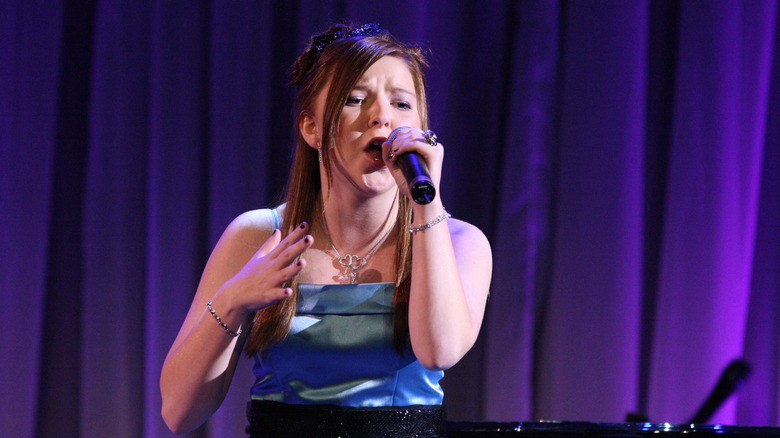 Getty Images
After AGT and her debut album, Ryan wanted to be normal again. For her meant putting her music career on hold and going back to a normal school. No more touring. No more tutor. What Ryan didn't realize was that she would have a target on her back at school due to her AGT fame. 
"I wish I would've stayed in music. I hated high school," Ryan told Decently Funny, later adding "everybody was like 'Don't talk to her.' Everybody was like ignoring me. I made no friends. Everybody was like, 'Oh my God, she thinks she's so cool because she won a million dollars. You don't want to be friends with her.' Meanwhile, I don't think I'm cool at all. I feel like a loser sitting at the lunch table alone." So much for normalcy.
She got the acting bug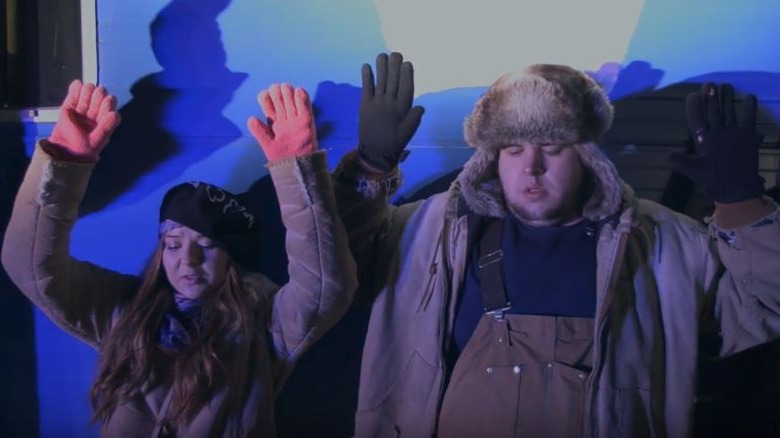 YouTube
Can you picture Ryan in Hannah Montana? What about Camp Rock? Well, she revealed that she auditioned for both Disney Channel projects in an interview for the book Inside AGT: The Untold Stories of America's Got Talent (via Radar Online). Ryan pressed pause on those acting aspirations when music became her focus, but she eventually got the acting bug again when her career slowed down.
She starred in The Wrecking's 2010 music video for "About to Fall" after meeting the band at her church and she co-starred in the 2014 low budget indie movie We Are Kings, which features Ryan's original song, "Broken Down House." 
"With acting, you can be like a totally different person and just take on a whole new character," Ryan told Pop Trigger. "And when people see it, they believe it. And I just think that's the coolest thing ever."
Unfortunately for Ryan, she hasn't had many opportunities to be a totally different person. In both the music video and film, she played a — you guessed it — singer.
Just because she won AGT doesn't mean she watches it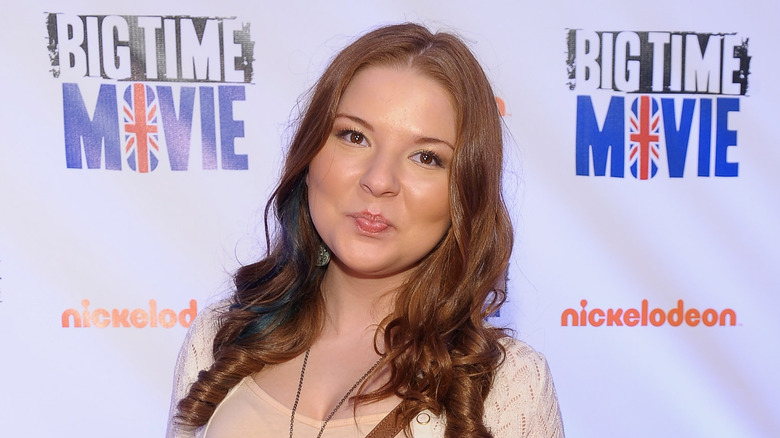 Getty Images
Don't ask Ryan about other contestants on AGT because chances are she isn't too familiar with them. She told Odyssey that she doesn't watch the show, except for a clip here and there. Her reason: She isn't much of a TV watcher. But she did admit to Odyssey that she envies winners nowadays and the advantages they have.
"It is insane with the new age and social media. Fans can hit follow and automatically have a personal connection with someone," said Ryan, who felt her own career might have gone differently if she had won more more recently. "Back in 2006, the judges would say, 'That was a great performance, the end.' There was no connection back then."
There doesn't seem to be much of a connection between Ryan and the judges now either. She told the Scott McGlynn Show the only interaction she has with any of the judges from her season are the "likes" she occasionally gets from Brandy on Twitter.
Kickstarter to the rescue
The unofficial Bianca Ryan comeback began with her song "Alice" in 2015. Ryan realized she couldn't live without music and independently recorded the song that she had written years prior. Next up was the music video. She had Dance Moms alum Chloe Lukasiak lined up to star and envisioned special effects such as butterflies, sparkles and flames. But with no label behind her to foot the bill, Ryan turned to Kickstarter for help.
Ryan asked fans to help her bring "the song to life" and make the video "cinematically beautiful," offering autographed CDs and the guitar she recorded the song on in exchange for donations. The goal was to raise $6,000 for the video, which had a projected budget of $9,000. She ended up with $7,581 thanks to the donations. Way to come through, Ryan fans. 
The "Alice" music video — which earned over 1.8 million views on YouTube — has a simple and elegant feel. What it doesn't have are butterflies, sparkles, or flames. That's probably for the best.
She glo'd up
Ryan's physical appearance came up on AGT, and not in a good way. Polarizing judge Piers Morgan gave Ryan the ultimate backhanded compliment when he said, "Change your hair, change your dress, change your shoes and you will win this tournament." Never mind that she was only 11 years old at the time.
Ryan, who later called Morgan's critique "harsh," isn't that same wholesome red-headed kid with the side ponytail anymore. She "glo'd up," as one Twitter admirer put it, much to Ryan's amusement. She is working a sexier and more confident look, complete with longer hair and lashes and shorter tops and shorts. 
"I found myself, and who I wanted to be," she told Hollywood Life. "I went out and got a tattoo and dyed my hair and got in trouble!" 
Health scares derailed her comeback
There came a point for Ryan where it hurt to sing. Literally. It got so bad that she went to the doctor to see what was wrong. She told Hollywood Life that the problem was that one side of her vocal chords were paralyzed, which required surgery. Then came surgery for the blood vessels on her vocal chords. The tough break got tougher when the doctor told her she was at risk of getting esophageal cancer if she didn't get stomach surgery.
"I have had more setbacks than anyone I know of in this industry," Bianca told Odyssey. "I just have really bad luck. But you know, everything happens for a reason. I looked for the positive in the situation, and it shaped me into not taking anything for granted or missing any opportunity."
She released music she could be proud of
Ryan didn't put out her EP, Part One — The Reintroduction, like she had hoped to after the release of "Alice," but fans were treated to a handful of new self-released pop songs in 2017: "One Day," "Man Down," "Don't Wanna Come Down" and "What I Gotta Do." All but the latter song had actually been written prior to 2017. Ryan told the Scott McGlynn Show that she held off on releasing the songs because her surgeries would prevent her from promoting them.
With her health back to normal, Ryan was able to give fans what she felt were her most authentic songs yet. She wrote the tracks and told Philadelphia Style it was "an incredible feeling" after having little say on her music in the past. For Ryan, this new music had been a long time coming in more ways than one.
Broadway came calling
Ryan made her Broadway debut in 2017 in Home for the Holidays, which appeared to target reality TV junkies with its eclectic, if not odd, mix of talent. The Christmas-themed jukebox musical featured winners from AGT, American Idol, and The Voice, a former Bachelorette, some YouTubers, and Oscar nominee Danny Aiello. Critics weren't kind to the show, calling it "a torturous evening" and "a clumsy affair." Oof.
On the bright side, Ryan, who was no stranger to holiday music, seemed to think the experience was beneficial for her. "I actually haven't performed live in a very long time due to some health things that I had gone through last year," Ryan told Celeb Secrets TV. "It's been really interesting, like each show, finding myself and getting strength that I didn't know that I had."
About that $1 million grand prize
Either someone gave Ryan great advice or she was a really smart kid. She told Inside AGT (via Radar Online) that she saved most of the $1 million grand prize that she won on AGT when she was 11. 
"That was put away for me when I turn 21," she said. "Some of it was used to run some of my businesses that I have. Some was used for traveling." And there was also the Care Bear she bought, which she told Maximum Pop was probably her first purchase (she was "obsessed"). 
Ryan's biggest purchase appears to be the home she moved into in 2018. It's unclear if she paid for it with her AGT winnings, but if she did, credit to her for really stretching out that money.