The Jewelry Brand You Never Knew Kristin Cavallari Started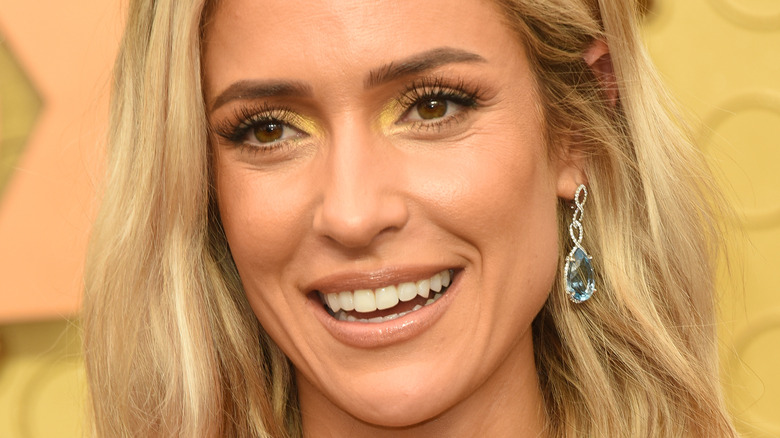 Kathy Hutchins/Shutterstock
Kristin Cavallari became a teen icon when she was cast on the MTV reality series "Laguna Beach." The show followed the dramatic and privileged lives of a group of California high school students — and Cavallari became one of the show's breakout stars. Her love triangle with the series' other two fan-favorites, Stephen Colletti and Lauren "LC" Conrad, kept viewers intrigued for three seasons (via Biography). Following the end of "Laguna Beach," Cavallari later went on to star with many of her former hometown friends on MTV's "The Hills." However, the reality star didn't stop there.
Cavallari became a staple in young Hollywood as she dated men such as Brody Jenner and Nick Zano, and even appeared on the popular TV series "Veronica Mars." Cavallari also starred in a music video and had a short-lived run as the host of UPN's "Get This Party Started." She also appeared on Season 13 of "Dancing With The Stars," per WonderWall.
After leaving her MTV days behind, Cavallari went on to land her very own reality series on the E! network, and in 2018 "Very Cavallari" made its debut. "I think 'Very Cavallari' is the first time people will get to see the real Kristin. It's me as a wife, it's me as a best friend," she told People at the time. Although she's highly recognized for her reality TV fame, Cavallari also has other endeavors — and has made a name for herself as a fashionista as well.
Kristin Cavallari has a passion for fashion accessories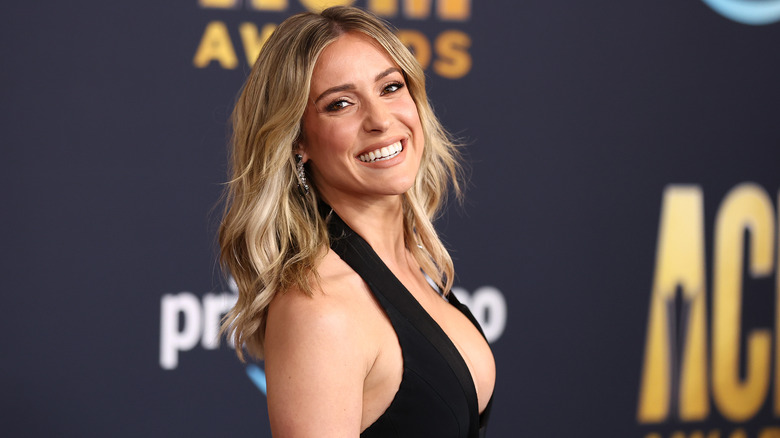 Mike Coppola/Getty Images
As Kristin Cavallari's fame grew, so did her style. Her fans wanted to copy many of her looks, whether it was her casual beach attire on "Laguna Beach," or her clubbing dresses as she hit the town on "The Hills," per LadyFirst. However, as she got older and became a mother, Cavallari says that she really found her own style and figured out how to dress to fit her body type. "I played with my style for years and years and ultimately landed where I am today from a lot of trial and error," she told Us Weekly in 2020. "Now I know to just stick to what I love and what works on my body type and I don't stray too far from that. I'm all about simplicity," she added.
Of course, Cavallari does seem to have a favorite part of styling herself, and that is the accessories that she chooses to set off her looks. "I think accessories make or break your outfit ... You can have an outfit consisting of all basics then throw great jewelry, shoes, and sunglasses on and you look instantly chic," she explained. 
Cavallari's love for all things accessories is evident in her business — a jewelry and accessory company that she started in 2017, named Uncommon James.
Cavallari revealed the sentiment behind Uncommon James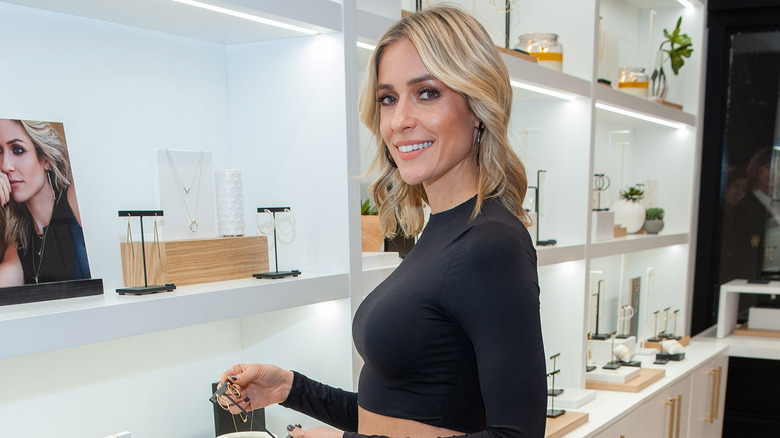 Timothy Hiatt/Getty Images
According to the Uncommon James website, Kristin Cavallari was inspired to create a stunning and affordable accessory line for the modern woman. The former reality TV star is said to be inspired by her travels, as well as fashion from around the globe as she creates the designs for her pieces, which include Cavallari's own unique style and blends of classic and edgy. "I've poured my heart and soul into Uncommon James, having a hand in every facet of the company. This brand is a true reflection of my personal style," Cavallari writes on the company website.
After launching Uncommon James, Cavallari spoke to The Skinny Confidential about the company. "I've loved being in the accessories world since I think they make or break your outfit. Jewelry was the next natural step for me and Uncommon James is very special since it's my own company. It's the first time in my life I have complete creative freedom which is the best feeling in the world," she gushed.
One motivation behind the company was to make adding accessories to a look easy and effortless, as Cavallari points out that today's busy woman doesn't want to waste time picking and choosing through a pile of jewelry hoping to find the right fit. Since its launch, Uncommon James has become a favorite among fans and has even branched out into hair, beauty, apparel, and home goods.