How Barack Obama Made Twitter History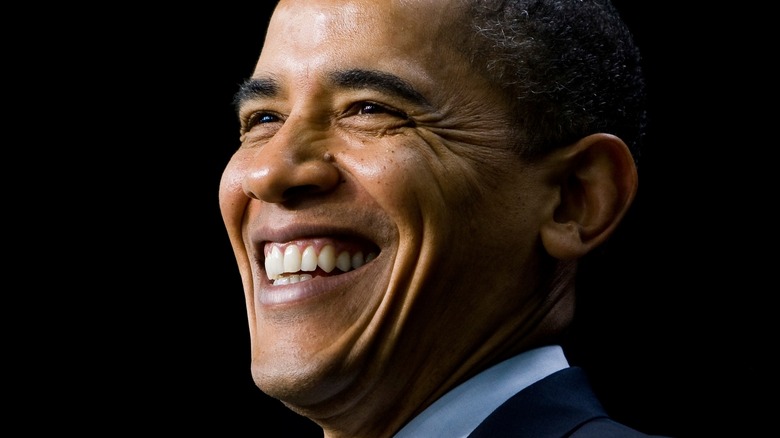 Marlin360/Shutterstock
Barack Obama is keenly aware of his legacy. The Obamas were formally presented with their presidential portraits in a September 2022 East Room ceremony, with the 44th POTUS rendered in photorealistic detail by accomplished artist Robert McCurdy, while former First Lady Michelle Obama sat powerfully in an elegant blue dress in a likeness painted by Sharon Sprung. Commissioned by the White House Historical Association, their portraits will join a gallery of U.S. heads of state dating back to the Washingtons (via the Obama Foundation).
"When future generations walk these halls and look up at these portraits, I hope they get a better, honest sense of who Michelle and I were," commented Barack during the proceedings. "And I hope they leave with a deeper understanding that if we could make it here, maybe they can too." Since beginning his campaign for the 2008 election — and even dating back to his time as an Illinois senator in the late '90s and early 2000s — Barack has been praised for his public speaking abilities. 
As presidential historian Douglas Brinkley told the Los Angeles Times, "Barack Obama is one of the great orators in American history." Brinkley added: "Obama consistently wanted to feel he was the author." Fellow presidential historian Robert Dallek noted that the former president uses "poetry, literature, and phrasing that is artistic." Barack's unique ability to connect with the public on an emotional level extends across all platforms, too. In 2017, his words even made Twitter history. 
Barack Obama once had the most liked tweet in history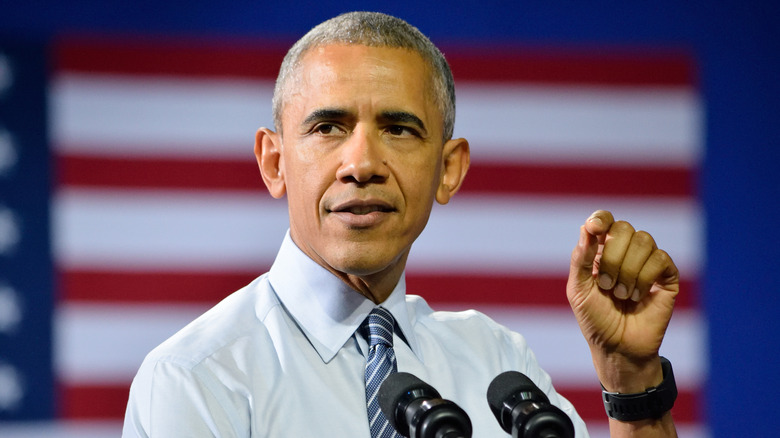 Evan El-Amin/Shutterstock
In 2017, a "Unite the Right" rally in Charlottesville, Virginia resulted in shocking violence and even death. Enraged by the scheduled removal of a Confederate statue, a white nationalist drove into a crowd of counter-demonstrators, killing one activist and injuring several others, per The Guardian. Former President Barack Obama addressed the murder on his official Twitter account, posting a quote from Nelson Mandela's autobiography, "Long Walk to Freedom."
"No one is born hating another person because of the color of his skin or his background or his religion," it read. "People must learn to hate, and if they can learn to hate, they can be taught to love, for love comes more naturally to the human heart than its opposite." Obama's heartfelt post has over four million likes at the time of writing, which once made it the most-liked tweet in history, as CNN confirmed. 
Obama is no stranger to addressing tragedies. After a 2015 shooting killed nine bible study members at a historically Black church in Charleston, South Carolina, he attended the funeral of Rev Clementa Pinckney, one of the victims, as reported by The Independent. At the podium, the president generated headlines by singing "Amazing Grace." Obama explained the decision to his friend Bruce Springsteen during an episode of their podcast, "Renegades." The former president recalled sadly explaining: "I don't want to speak. I don't have anything left to say. I feel like I've used up all my words." 
Other tweets have surpassed Obama's since then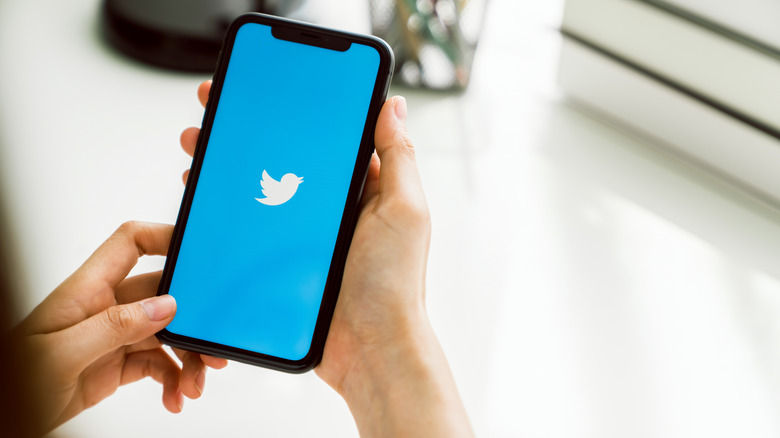 sitthiphong/Shutterstock
Since 2017, just two tweets have surpassed Barack Obama's as the most liked in history. In second place is a tweet by billionaire Elon Musk: "Next time I'm buying Coca-Cola to put the cocaine back in," he quipped in April 2022. Musk was referencing his controversial Twitter deal itself, per Time. According to Statista, Musk's tweet has earned a staggering 4.7 million likes to date — approximately 600,000 more than the president's. 
The Tesla CEO is also responsible for the seventh most-liked tweet in history, writing, "I hope that even my worst critics remain on Twitter because that is what free speech means" earlier that very same month. The most liked tweet in history, to date, was posted in August 2020 following the death of actor Chadwick Boseman. "It is with immeasurable grief that we confirm the passing of Chadwick Boseman," read the statement in part. 
It continued, "It was the honor of his career to bring King T'Challa to life in 'Black Panther.'" Since its initial posting, the devastating announcement has earned well over 7 million likes and nearly 2 million retweets.