Did You Know Danielle Panabaker Appeared In These Hallmark Movies?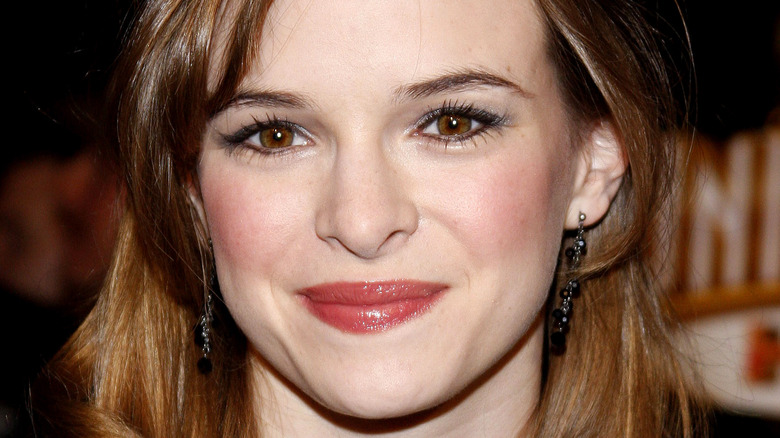 Tinseltown/Shutterstock
If you grew up watching Disney Channel original movies, then you'll immediately recognize Danielle Panabaker. From starring alongside Brenda Song in "Stuck in the Suburbs" to playing her sister Kay Panabaker's alter-ego in "Read It and Weep," the Georgia native consistently blew DCOM fans away on the small screen (via IMDb). After appearing in films such as "Sex & the Single Mom" and "Mom at Sixteen," Panabaker is also one of many Lifetime movie actors who are unrecognizable today. 
Nowadays, the Disney alum is best known for playing Caitlin Snow aka Killer Frost on the hit CW series "The Flash." In an interview with ComicBook.com, Panabaker looked back fondly on her early days on the show. "I remember filming the pilot and everybody was starting to look for apartments of where to live and I was like 'Guys, we're just doing a pilot like, you don't know if the show's going to get picked up," the actor shared. "I was wrong. I probably should have been looking for an apartment then too."
As Panabaker acknowledged, "I've been doing this long enough that I know how fortunate and lucky we are and I'm grateful." The true sign of a performer with range, though, is someone who can scare you senseless in horror movies like the "Friday the 13th" remake and "Piranha 3D" and also warm your heart in a wholesome Hallmark film. 
Danielle Panaker melted hearts in these Hallmark movies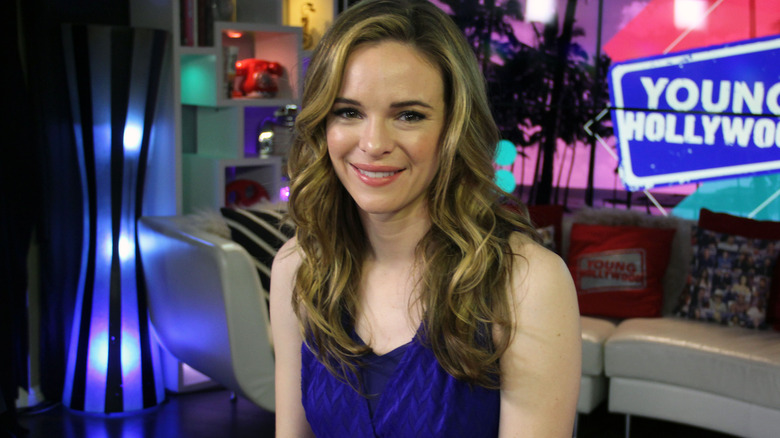 Mary Claverling/Getty
Danielle Panabaker can officially join the club of former Hollywood celebs who are now Hallmark stars. Yes, that's right, Panabaker has acted in not one, not two, but three movies with the Hallmark Channel to date (via IMDb). The actor made her Hallmark debut in 2013's "Nearlyweds," which follows three friends who have all recently tied the knot. The one catch? The pastor who married the three pals forgot to fill out the paperwork to legalize their marriages (via Hallmark Channel). 
Panabaker went on to star in a Hallmark Christmas movie entitled "Christmas Joy" and the food-themed romance "Recipe for Love." Perhaps her best-known Hallmark movie, "Recipe for Love" follows an ambitious culinary school student who is hired to ghostwrite a cookbook for a notoriously difficult chef, as noted by IMDb. While the two initially butt heads, they ultimately bond over their passion for food and cooking (and they might just happen to fall for each other along the way, too). 
Viewers shared their enthusiasm for the movie on the official Hallmark Channel Instagram page. One user wrote, "Looove this movie!!" while another gushed, "Absolutely loved this movie! Have watched it several times on my @hallmarkmoviesnow app," and a third commented simply, "One of my favorite[s]." 
The prolific actor is enjoying her own real-life love story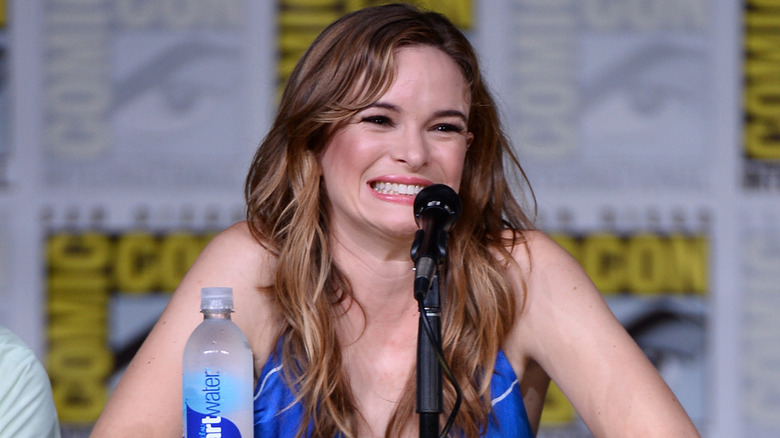 Matt Winkelmeyer/Getty
Danielle Panabaker has no upcoming movies with the popular holiday channel at the time of writing, but only time will tell if the actor hits the small screen with Hallmark again. Aside from acting, the Disney Channel alum has also dabbled with directing on her hit series, "The Flash." Ahead of helming her third episode, Panabaker was gradually starting to feel more comfortable in the director's chair. 
"I think I'm definitely a little more confident, a little more relaxed now," Panabaker shared with ComicBook.com. "It's interesting, the editing process is something that is fascinating to me. And I've loved getting to learn more about that as the years go by as well." Behind the scenes, Panabaker is also busy juggling parenthood. The actor shares two kids with entertainment lawyer Hayes Robbins, per Page Six and Us Weekly. 
"Our family just got a little bigger," Panabaker captioned an Instagram photo on July 6, 2022. "Baby is healthy + happy and we're basking in all the love." As of now, the proud parents have chosen to keep the sex and names of their children private. But suffice it to say, Panabaker got her fairytale, Hallmark Channel-style love story in real life too.