The Young And The Restless' Melissa Claire Egan Channels The 1980s With Her Second Career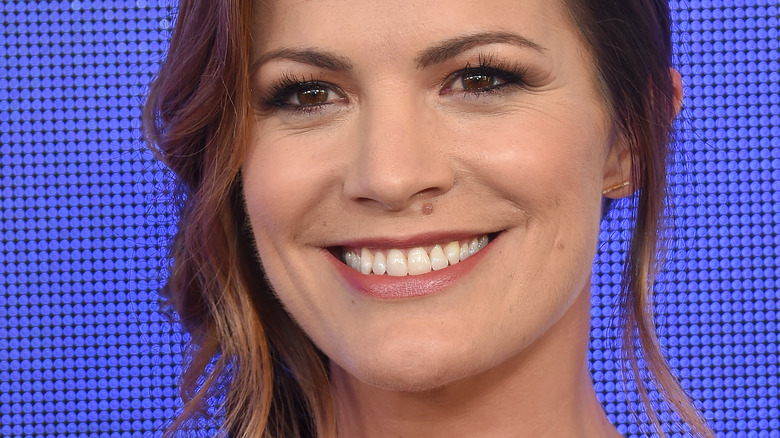 DFree/Shutterstock
Melissa Claire Egan has been a mainstay for many years in daytime television, most notably joining "The Young and the Restless" in 2011 as Chelsea Lawson. Over the years, Chelsea has evolved from the initial version of the character presented to viewers. Originally, Chelsea came onto the canvas as an experienced grifter, hired by Victor Newman (Eric Braeden) to trick Billy Abbott (then Billy Miller) into being unfaithful to his daughter, Victoria Newman (Amelia Heinle). However, Chelsea emerged as a rising star in fashion in the following years, even starting her own line at one point (via Soaps In Depth).
Besides her fashion line, Chelsea has worked in other lines of business at various points throughout her time in Genoa City. Continuing with fashion, she recently worked for Newman Media. However, she has ventured outside of that field, working on a podcast with Billy and being one of the former co-owners of The Grand Phoenix Hotel. Chelsea has proven she's willing to pivot to other job prospects if the opportunity arises (via Soap Central). 
Like Chelsea, Egan has also engaged in different career paths throughout her life, with acting not her only professional interest. Recently, Egan channeled a different part of herself, breaking out into a different entertainment category, igniting her new second career. Although, it's more of a return to her past than it is an entirely new career.
Melissa Claire Egan is channeling her inner rock star with the return of her band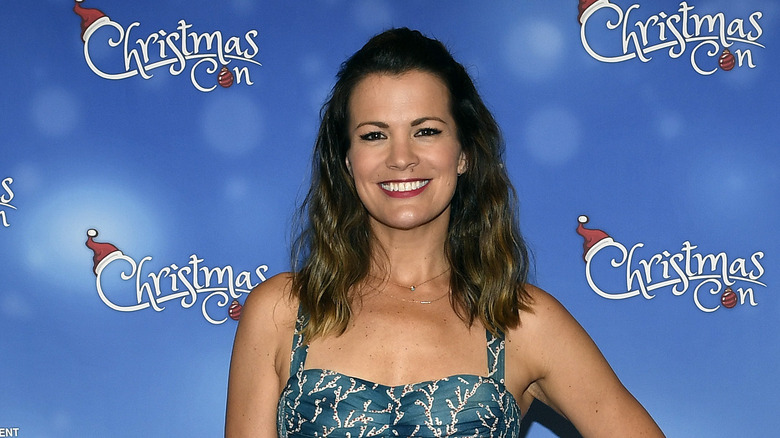 Michael S. Schwartz/Getty Images
According to Soap Opera News, Melissa Claire Egan is ready to do a lot more than act on "The Young and the Restless" as Chelsea Lawson. Egan has officially reunited with her former musical band, with the announcement of several 2022 shows on their Instagram page. The band, Canal Street, confirmed the news last year in an Instagram post, saying, "We're back for 2022... It's all happening!" The official dates were originally unclear, but the time has arrived, and the band played a major show on November 5.
In a post on Instagram Instagram, Egan shared a series of photos from the recent concert, writing, "Canal Street at The Bourbon Room, 11/5/22. I love this band so much! What a show, what an incredible audience, what an epic night! Thank you to everyone who came out to support us and rocked the house!!"
Egan received a wide range of support from not only fans, but several of her co-stars also chimed in with heavy praise for her band's performance. Amelia Heinle, who plays Victoria Newman on "The Young and the Restless" wrote, "You are SOOO GOOD!!!!!" Meanwhile, Catherine Bach, Egan's TV mom, said, "What a fantastic performance!! What a fun night too!!" Even former "Bold and Beautiful" star Karla Mosely commented, saying, "Get iiiiitttt!!!!!" Rounding out the celeb support was "High School Musical" cast member Bart Johnson who commented, "Whaaaaatt?? This looks amazing!!"