Bo Brady's Most Heroic Moments On Days Of Our Lives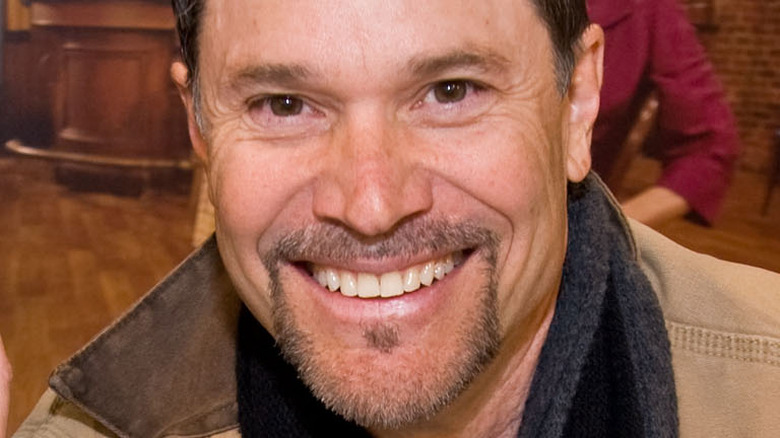 Timothy Hiatt/Getty Images
Bo Brady is one of the most beloved characters to ever appear on "Days of Our Lives." Bo is the son of Shawn Brady Sr. and Caroline Brady, though as an adult, he discovered Victor Kiriakis is actually his biological father, the result of an affair with his mother.
Through the years, viewers have seen Bo survive many different situations, such as various health issues and the loss of many of his loved ones, including the heartbreaking death of his son Zack Brady, per Soap Central. He also loved many women, like Hope Williams Brady, Billie Reed, and Carly Manning, and had many close friends, including Abe Carver, John Black, Marlena Evans, and Steve Johnson. Bo was also extremely close to his family, including his siblings Roman Brady, Kayla Brady, and Kimberly Brady. 
Over the decades, Bo became one of the most heroic and action-oriented characters on "Days," as he came to the rescue on more than one occasion. He also saved the lives of those close to him several times, like his beloved wife, Hope. Looking back, Bo was Salem's hero for many years before his untimely death in 2015 (via Soaps).
Bo saved Hope multiple times over the years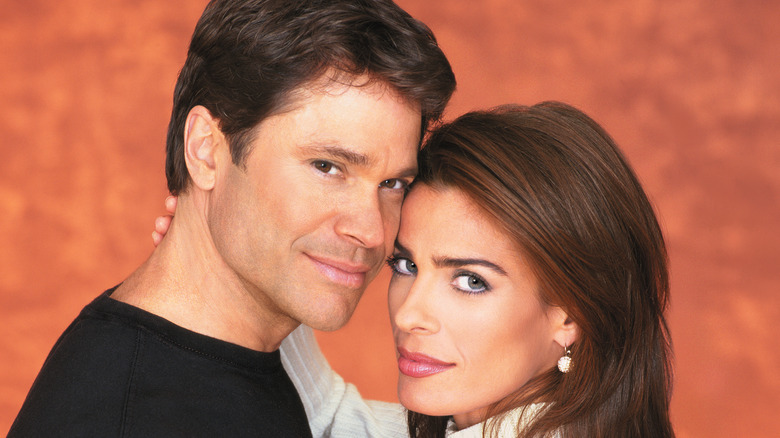 Getty Images/Getty Images
One of Bo Brady's most memorable and heroic deeds on "Days of Our Lives" was when he saved Hope Williams (Kristian Alfonso) from marrying Larry Welch (Andrew Masset). After Bo was forced to push Hope away due to his dangerous undercover police work, Hope fell into Larry's web (via Soap Hub). Larry was a dirty politician who saw Hope as a prize to be won. The couple eventually got engaged. However, Bo couldn't let the love of his life marry such a man. Instead, he stole a motorcycle and kidnapped Hope from the ceremony as they drove off into the sunset and shared a steamy kiss.
Later, Bo was Hope's savior once again when she went into labor with their youngest child, Ciara Alice. Even though Bo was unsure about the baby's paternity at the time, he stood by Hope's side and helped her deliver the little girl before finding out that Ciara was, in fact, his biological daughter, per Soaps in Depth.
After being imprisoned for many years, Bo eventually escaped and made his way back to Salem, where he found his wife, Hope, newly married to Aiden Jennings (Daniel Cosgrove). However, little did Hope know that Aiden had been replaced by a doppelgänger who was ordered to kill her. Luckily, Bo arrived at the perfect moment and saved Hope's life.
Bo also saved Ciara and Tripp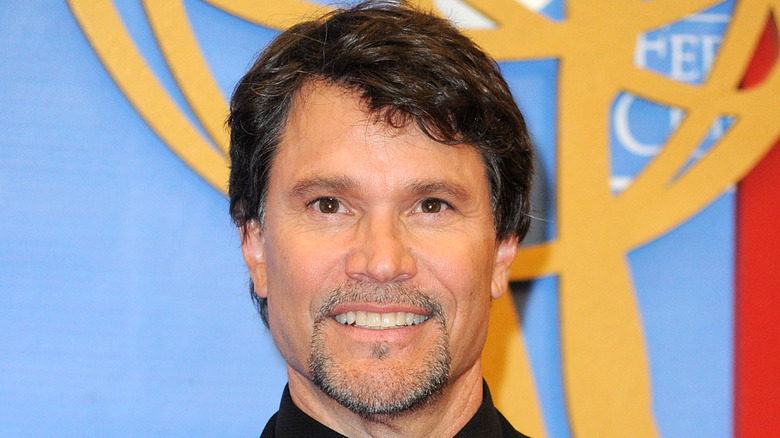 Frazer Harrison/Getty Images
In 2008, "Days of Our Lives" viewers watched Bo Brady and many other Salemites experience a plane crash while returning from Ireland, per Soaps in Depth. The accident tragically killed Bo's beloved father, Shawn Brady Sr. (Frank Parker). Bo was devastated but managed to aid the other survivors until they were eventually rescued.Years later, Bo found out that his mother, Caroline Brady (Peggy McCay), had Alzheimer's Disease. Bo wanted to do everything he could for his ailing mother and volunteered to accompany Caroline to California, where she could receive treatment for her illness.
Then, during a time when Bo's oldest son Shawn-Douglas Brady (Brandon Beemer), and his wife, Belle Black (Martha Madison), were on the run with their daughter, he helped the young couple flee and hide so that they didn't lose custody of their baby girl. In addition to helping his son out of a jam, Bo also previously saved his daughter Ciara (via Soaps). When Ciara was a child, she was kidnapped by a crooked cop, and Bo did everything in his power to bring his little girl home safely. He also previously saved the life of Tripp Johnson (Lucas Adams), the son of his best friend Steve Johnson, by using his angel powers to bring him back from the dead, per Soap Opera Spy.
It's clear that Bo Brady is one of Salem's biggest heroes, and fans still hope that the character will someday return from the dead as so many have before him.