Jameela Jamil Commends Meghan Markle For Standing Up To UK Tabloids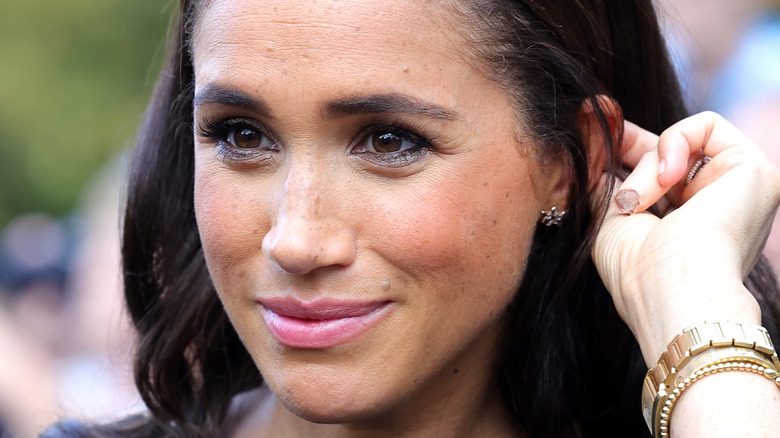 Chris Jackson/Getty
It's no secret that Meghan Markle, Duchess of Sussex, has been on a rollercoaster ride of emotions since she became a royal. When she began her relationship with Prince Harry, Duke of Sussex, her life certainly took a turn for the better and the worse. 
The couple reached their breaking point less than two years into their marriage in January 2020 when they decided to leave the royal family (via Us Weekly). "I have said for a long time to H, that's what I call [Harry], 'It's not enough to just survive something. That's not that point of life. You have to thrive. You have to feel happy," Meghan shared with ITV's Tom Bradby six months before the couple's abrupt exit from the U.K.
Ever since "Megxit," a term dubbed by the British press, the critique, backlash, and hate directed toward Meghan has not subsided. The media has scrutinized Meghan on everything from not knowing how to hold a child, as noted by The Daily Beast, to being overly ambitious (via Yahoo News). "Apparently ambition is a terrible, terrible thing, for a woman. That is, according to some," Markle said on the first episode of her podcast, "Archetypes." "Since I've felt the negativity behind it, it's [been] really hard to un-feel it." 
In a recent episode of her podcast, guest Jameela Jamil defended the duchess and all of the backlash she has faced, particularly from the British tabloids.
Jameela Jamil argues that the media has completely twisted Meghan Markle's character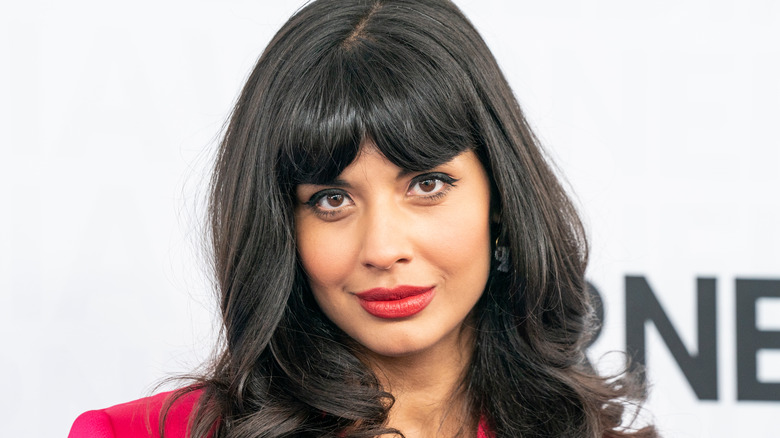 lev radin/Shutterstock
In a recent thought-provoking episode of Meghan Markle's podcast "Archetypes," Jameela Jamil spoke up about the constant criticism that the Duchess of Sussex has dealt with over the years. The London-born actress said, "it's an unfathomable amount of s*** that you take Meghan, I can't believe it." 
"The Good Place" star continued by saying she was "so outraged by the twisting of this very normal, very kind, very civilized woman," and that she has "fought back for years," in Meghan's defense. While the Duchess of Sussex remained quiet during Jamil's statement, she did express gratitude to her friend, saying, "Thank you for fighting back."
Meghan and Kate Middleton, Princess of Wales, have long been treated differently by the press.In an article with Insider, reporter Mikhaila Friel argued that Meghan has been critiqued for doing many of the same things that Kate has been applauded for doing. When Meghan was described as "unbecoming" for cradling her baby bump, Middleton was praised for this maternal act, and that's just one example. Whether she's wearing sandals or crossing her legs at an event, Meghan is consistently chastised, while Kate typically gets a free pass when performing the same acts. "I don't think Meghan would be facing any of these double standards if she was white," Kristen Meinzer, a royal commentator, told the outlet.