Who Really Killed Charlie Dale On Days Of Our Lives?
Paul Archuleta/Getty Images
"Days of Our Lives" viewers have seen their fair share of villains and criminals over the years. There have been so many bad guys who have caused chaos in Salem throughout the decades, and fans will likely never forget some of the most notorious characters who have destroyed lives (via Fame 10). Characters such as Stefano DiMera (Joseph Mascolo), Victor Kiriakis (John Aniston), Vivian Alamain (Louise Sorel), Dr. Wilhelm Rolf (William Utay, Richard Wharton), Kristen DiMera (Eileen Davidson, Stacy Haiduk), Andre DiMera (Thaao Penghlis), and more have all wreaked havoc on their enemies many times.
Others are less devilish, but always seem to find trouble wherever they go. Fan-favorite Salemites such as Sami Brady (Alison Sweeney), Gabi Hernandez (Camila Banus), Xander Kiriakis (Paul Telfer), Clyde Weston (James Read), Claire Brady (Olivia Rose Keegan), and Eve Donovan (Kassie DePaiva) all have a knack for shaking things up whenever they feel like they're being wronged, per Nine.
Meanwhile, other memorable "Days of Our Lives" villains, like Charlie Dale (Mike Manning) may not have been in Salem for the long haul, but they caused a lot of drama while they were in town.
Charlie Dale caused trouble in Salem from the start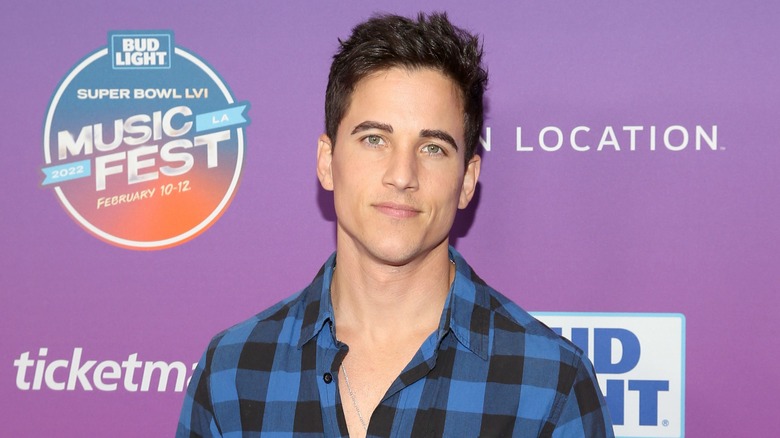 Jesse Grant/Getty Images
"Days of Our Lives" viewers first met Charlie Dale when he came to Salem in 2020. The character was revealed to be an intern working at Victor Kiriakis' company, Titan, during a time when Philip Kiriakis (Jay Kenneth Johnson) and Xander Kiriakis were fighting over the CEO position (via HITC). While running errands for his bosses one day, Charlie met Claire Brady and the two instantly clicked. Charlie asked Claire out on a date, and she agreed, although she was still hesitant to date after dealing with mental health issues in her past.
The pair began a relationship and Claire gushed to her friends and family members about her new romance. Charlie told Claire that he had grown up in Philadelphia with his father and that he had an estranged brother, per Soaps in Depth. Fans soon found out that Charlie's mother was none other than Ava Vitalli (Tamara Braun), and his half-brother was Tripp Johnson (Lucas Adams).
Meanwhile, Tripp was going through a crisis as Allie Horton (Lindsay Arnold) had accused him of raping her and being the father of her son, Henry, per Celebrating The Soaps. Tripp maintained his innocence, but a DNA test seemingly proved he was the child's father. Eventually, Ava put the pieces together and accused Charlie of being the rapist. It was later revealed that Charlie was Henry's bio dad.
If you or anyone you know has been a victim of sexual assault, help is available. Visit the Rape, Abuse & Incest National Network website or contact RAINN's National Helpline at 1-800-656-HOPE (4673).
Charlie Dale's murder left fans scratching their heads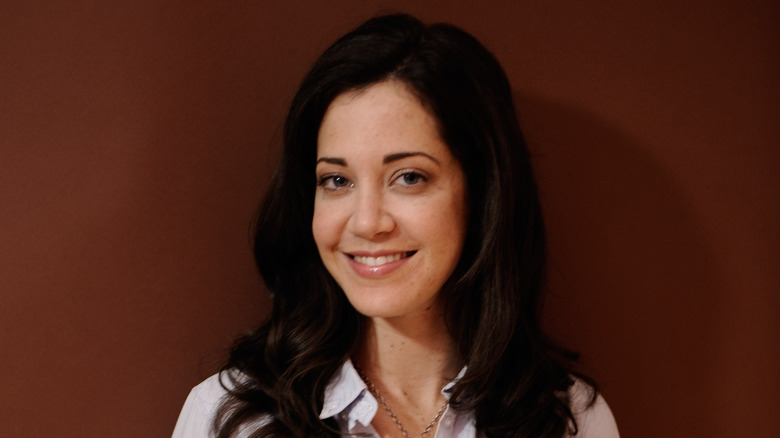 Larry Busacca/Getty Images
After it was revealed Charlie Dale was the person responsible for raping Allie Horton, things went from bad to worse. Someone shot and killed Charlie in his apartment creating a murder mystery that had plenty of suspects. Following Charlie's death, there was a lot of blame going around. It seems that many Salemites had motives for killing Charlie, including his betrayed girlfriend Claire Brady, the woman he attacked, Allie Horton, the mother he kidnapped, Ava Vitalli, and the brother he framed for rape, Tripp Johnson, per Soaps in Depth.
Eventually, Sami Brady (Alison Sweeney) confessed to the murder because she thought that her daughter, Allie, had killed Charlie. However, that wasn't the case. Sami's sister, Belle Black (Martha Madison) was later arrested for the murder when a button from one of her coats was found at the scene of the crime. However, "Days of Our Lives" fans eventually learned that Jan Spears (Heather Lindell) had actually been the one to pull the trigger and kill Charlie. After Jan woke up from her coma, she framed her longtime enemy Belle for the crime. Jan was later sent to prison for Charlie's murder.
While Charlie Dale is dead, he's certainly not gone. On Halloween 2021, a possessed Marlena resurrected Charlie to do her bidding, per TV Season Spoilers. The character also returned on Halloween 2022 (via Daytime Confidential) to have a showdown with Ava.