If You Love Succession, Here Are The Books You Should Read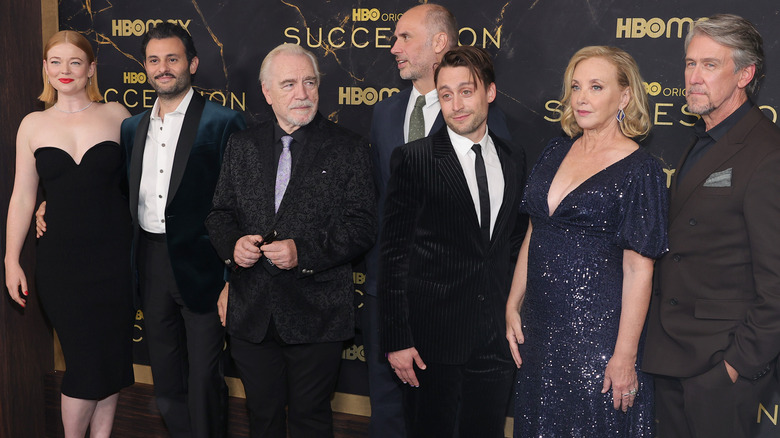 Theo Wargo/Getty Images
Ah, the Roy family. We love to hate this wealthy yet traumatized empire. For those of us who are major fans of HBO's "Succession" or even self-proclaimed Con-heads, there's really nothing quite like this slyly funny drama. While this series has kept us endlessly entertained for three seasons, sometimes it feels like there's just never enough "Succession" in our lives.
While the "House of the Dragon" cast may be filling some of our need for family drama that doesn't actually involve us, nothing can quite quench our thirst for "Succession's" unique tone, incredible writing, and some seriously funny mockery of the 1%. Luckily, as we patiently — or maybe impatiently — await the premiere of Season 4 to get another dose of the Roy clan, there is a way to make the hiatus fly by. We've got a few book recommendations that are sure to scratch that itch and make the wait to find out the future of Waystar-Royco just a little bit easier.
It's time to read House on Fire
One of the best parts of "Succession" has been watching the younger generation of Roys slowly but surely revolt against their cold, powerful patriarch father, Logan. If that storyline lights you up, your next read should definitely be "House on Fire" by Joseph Finder. This thriller deals with the opioid crisis while also focusing on a daughter taking down her sordid, wealthy father who lets his greed overpower his conscience. Does that plot sound familiar to anyone? Not only does this nail-biting thriller share plenty of traits with "Succession," but it also scored a 3.99 rating on Goodreads, which proves that this book has plenty of fans just like its TV twin. It's also a perfect page-turner for people who love good writing, and we know that as a "Succession" fanatic, you do. 
Many people are bigger fans of book series than standalone novels, and this is especially true for people looking to fill the void of a riveting TV show since they enjoy spending more time with the same characters. Luckily, we recommend that you try "House on Fire" first if you're looking to fill the "Succession"-shaped void in your life, as it's actually part of a series (via Most Recommended Books). Released in 2020, "House on Fire" is Finder's most recent book, and it's the fourth novel from his series focused on a private investigator, Nick Heller.
Other books to satisfy your Succession thirst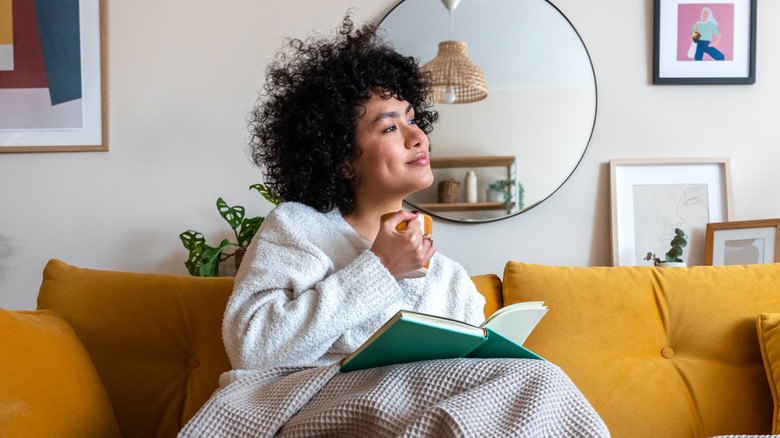 Daniel Hoz/Shutterstock
It should take you a while to get through Joseph Finder's "Nick Heller" series, but Season 4 of "Succession" isn't set to premiere until early 2023, so we've got some more time to kill before new content arrives (via Tech Radar). Luckily, there are some other options that will fit the "Succession" vibe we're all craving. 
If you are a Celeste Ng fan, like so many, her book "Everything I Never Told You" should be next on your list. It touches on the themes of complicated parent-child relationships and manipulation in a touching way. "The Nest" by Cynthia D'Aprix Sweeney is about yet another family with lots of money and privilege. There's plenty of drama between these siblings, their trust fund, and the myriad problems their upbringing has caused them. Lastly, "The Best Kind of People" by Zoe Whittall follows a family as their view of their father is altered in the wake of sexual misconduct allegations leveled against him. Complex characters and fights for justice are front and center in this novel. 
Now's the time to get cozy with a good book — or seven — and get lost in a story about the utterly wealthy and out-of-touch, betrayal, and family drama as we await the return of the Roys.