If You've Never Watched A Bette Davis Movie, Here's The One You Should Start With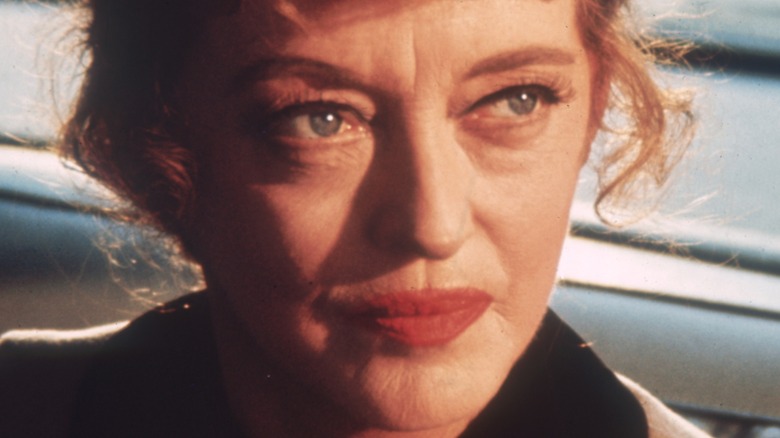 Keystone/Getty Images
Going to the movies is like second nature to most now, but in the early 1900s, it was a revolutionary form of entertainment. The Golden Age of Hollywood film kicked off in 1910 when the first film was made in the city (via History). By 1911, the first movie studio popped up on the infamous Hollywood street, Sunset Boulevard.
The stars of early films have left an impact on the industry. Many current actors and actresses have found inspiration from the stars of the Golden Age. Few have survived the test of time like Bette Davis, regarded as one of the all-time greats.
Davis was born in 1908, just as Hollywood was starting to come to life (via Britannica). She caught the acting bug when she was attending Cushing Academy in her native Massachusetts, leading her to attend John Murray Anderson's acting school. By 1929, she would hit the Broadway stage for the first time, leading her to Hollywood.
Bette Davis made Hollywood history in a powerful way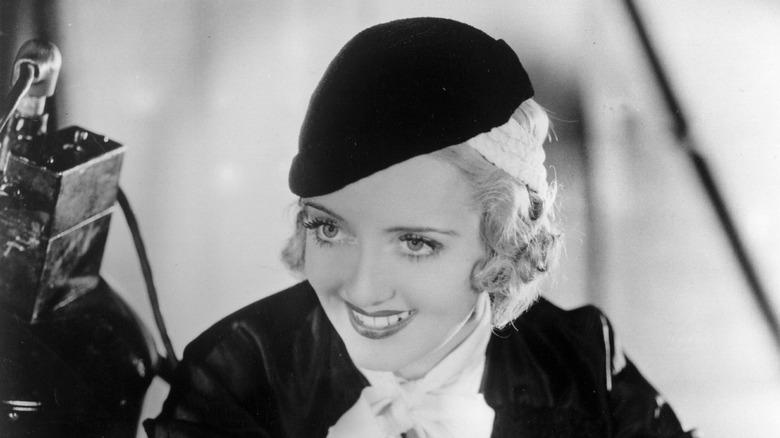 Keystone/Getty Images
When Bette Davis got to Hollywood, she was signed to a contract with the iconic Warner Brothers Studios. She signed a 7-year deal with the studio, which would turn out to be something she regretted (via Britannica). During this period, the studios owned their talent. Actresses like Davis, regardless of how popular or successful they are, could not make their own decisions when it came to making a film.
Davis had to star in whatever films Warner Brothers saw fit, but she was determined to only make pictures that were her preference. After getting suspended without pay for refusing to be in certain movies, she decided to sue the studio.
The actress wanted more artistic freedom, so she took the studio to court, like her colleague James Cagney had before (via Movies! TV Network).
A woman had never challenged a studio in this way. Davis shared, "I am a woman. I was told I had no right to fight like a man. Jack Warner [head of the studio] was determined to teach me a lesson."
She ended up breaching her contract to make films in Britain, leading to a battle between the studio and Davis. Eventually, she would convince Warners to allow her more freedom. When she returned to the studio to star in "Marked Woman," the film's poster read, "Bette's Back ... For Good!"
Here's which film you should watch to celebrate Davis' legacy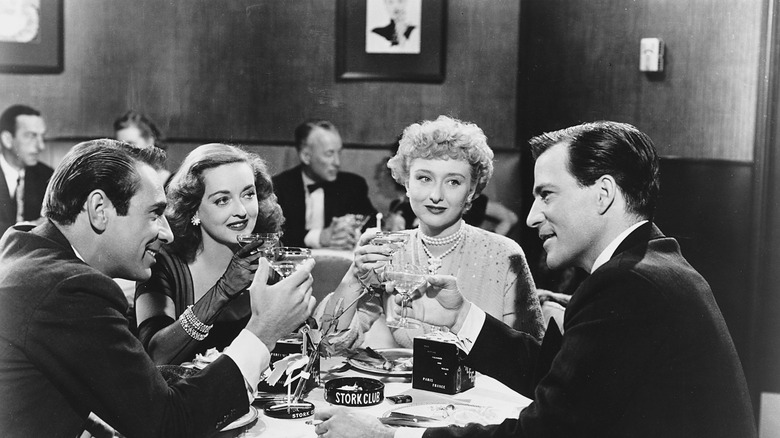 Print Collector/Getty Images
Bette Davis made history as the first woman to stand up to the male-dominated Hollywood studio system. She would go on to star in over 100 films throughout her career, working up until her death in the 1980s (via IMDb).
Davis has made some of the most beloved films of the Golden Age. With such an extensive filmography, it can be overwhelming to choose one to start with if you're diving in for the first time.
If you're looking for your first Davis film to watch, we recommend "All About Eve." This is the iconic actress at her best. Playing the role of Margo Channing, she portrays a Broadway actress who hires a fan as her assistant (per The Guardian). However, the assistant, Eve (Anne Baxter), plans to take over her life.
This film is both hilarious and dramatic. On top of being a wonderful watch, "All About Eve" also shows off a new actress in town at the time — Marilyn Monroe — who is briefly in the film.