This Is The Difference Between A Barrette And A Hair Clip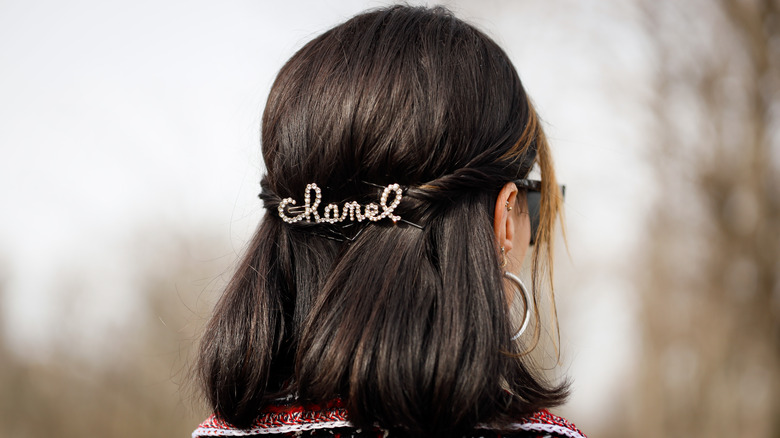 Hanna Lassen/Getty Images
For some people, hair clips are just another way to keep their hair out of their face. However, the accessory is having a standout moment. Stemming from '90s fashion nostalgia, hair clips were everywhere in the iconic decade, especially the cutesy butterfly hair clips the '90s couldn't get enough of (via L'Officiel), and it seems they're back for good (via Southern Living).
A popular sub-style is the claw clip. Having been spotted on style icon and model Bella Hadid, as well as Kendall Jenner and Hailey Bieber (per Vox), the claw clip became a viral sensation on TikTok. Even the hashtag #clawclip currently has amassed an incredible 1.6 billion views. You can create tons of cute hairstyles with a claw clip, which is perhaps why they have resurfaced as a must-have accessory. 
So, is a claw clip a barrette, and if not, what exactly is the difference between a hair clip and a barrette? We've got the answer to both of these questions, as well as some of the best hair clips to suit several occasions. 
Hair clips and barrettes are a great way to spice up day-old hair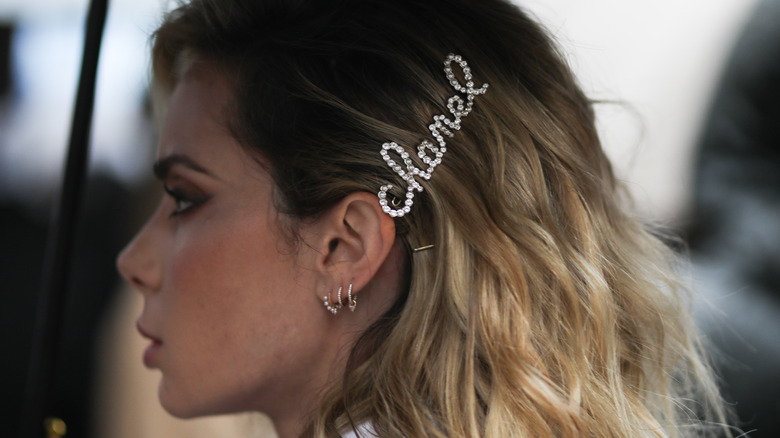 Jeremy Moeller/Getty Images
Though it can seem a bit pedantic, there is actually a distinction between a hair clip and a barrette, meaning you shouldn't be using them interchangeably. According to France Luxe, a hair clip can encompass a wide range of clip styles, whereas a barrette is "a type of hair clip." This means that claw clips, cascade clips, and other popular types of hair clip that went viral on TikTok can all be called hair clips, but they can't technically be called a barrette. 
If you're wondering about where to place your barrette, you're in luck. Speaking to Allure, hairstylist Justine Marjan said the placement of your barrette is important. Marjan says, "[F]or higher placement, place along the same line as your eyes or eyebrows. If placing behind the ear, place along the same line as your cheekbones." This will help you to achieve different looks based on what you're going for.
Barrettes aren't just for long hair, either. Hairstylist Clariss Rubenstein shared with Allure that she thinks barrettes are "especially cute on a shorter bob, and also pretty when it's a bit imperfect with some strands falling loose" — i.e. your barrette doesn't have to look perfect.
Hair clips can upgrade your look without much effort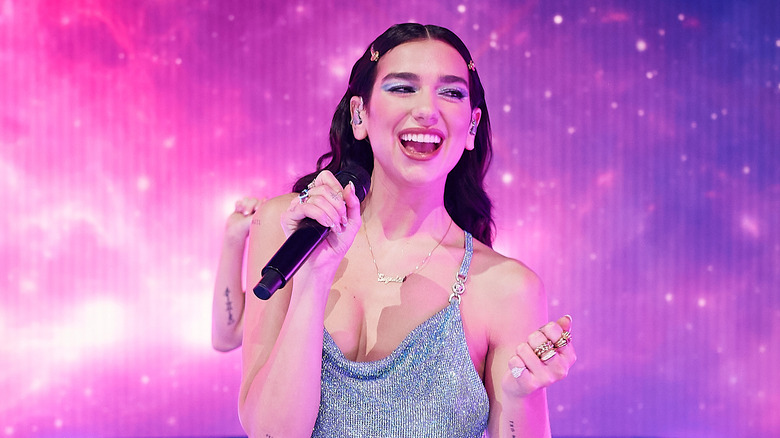 Gareth Cattermole/Getty Images
No longer just used to clip back your bangs on hair wash day, the humble hair clip has made a stellar comeback and these ones are some of the best out there.
Per Elle, if you have a formal event to attend, this pearl barrette from Anthropologie will complement any outfit beautifully without detracting from the rest of your look. Or, if you're looking for something that's full of sparkle for the festive season, you're sure to dazzle all night long with this set of five starry silver hair clips from Jennifer Behr (via Harper's Bazaar). Inspired by the night sky, the stunning clips are suited to both formal and more casual occasions.
Another pretty hair accessory that's perfect for the holiday season is a ribbon bow attached to a clip. Less fiddly than trying to tie a loose ribbon into a bow yourself, a pre-tied bow will lend any look a touch of whimsy. This ribbon barrette from Hill House Home, aptly named The Belle Bow, is an especially lovely pick. It comes in six colors, including a beautiful deep emerald green shade that will make you feel more festive instantly.