How Katharine Graham Broke The Glass Ceiling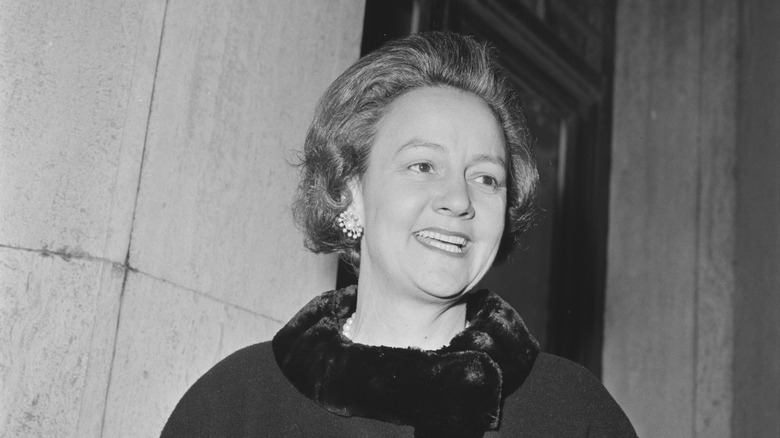 Evening Standard/Getty Images
As one of the first female American newspaper publishers, Katharine Graham's powerful work as director of The Washington Post led to the uncovering of some of the most monumental events of the century. She braved the U.S. government's threats and published both the Pentagon Papers and the Watergate scandal, the latter of which resulted in the resignation of President Nixon (via Redbook). The first female CEO of a Fortune 500 company, she was a trailblazer and pioneer for women in journalism around the globe (via Britannica).
If ever there was an example of what it means to break the glass ceiling, Katharine Graham is it. Her strong voice, leadership, and defiance of the powers that be were nothing short of awe-inspiring. While she may not always have gotten the attention and respect she deserved, Graham's work continues to be a roadmap for women in business. Her story was even immortalized on film, with Meryl Streep playing the legendary Graham in the 2017 film "The Post," for which she earned an Oscar nomination (via Town&Country). Surprisingly, the groundbreaking position Katharine Graham held in American history was not one she initially set out to accomplish.
Katharine Graham was an accidental feminist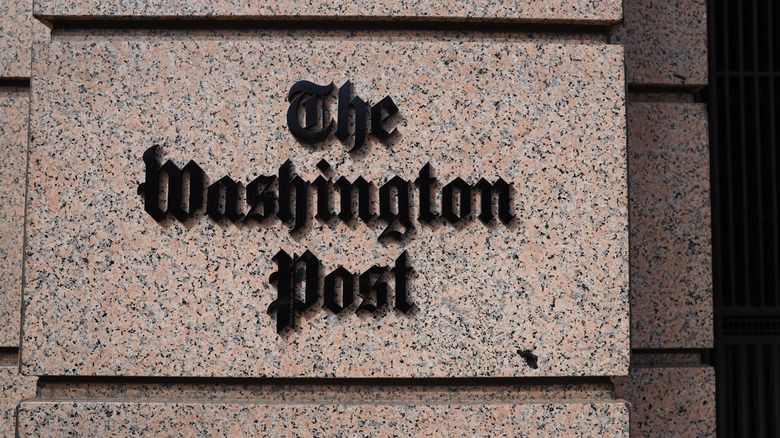 Evening Standard/Getty Images
Katharine Graham was born into a wealthy family and her father, Eugene Meyer, bought The Washington Post in 1933. When he was ready to pass the paper on, he gave it to Katharine's husband, Philip Graham. "In those days, of course, the only possible heir would have been a male," Katharine recalled (via Town&Country).
A mother of four children, Katharine Graham referred to herself as a "doormat wife" with few professional ambitions (via The Washington Post). When her husband died by suicide in 1963, a grieving Graham had to decide what to do with the paper. While many assumed she would sell, she instead stepped in as president of The Washington Post. "What I essentially did was to put one foot in front of the other, shut my eyes and step off the ledge. The surprise was that I landed on my feet," Katharine said (via Town&Country).
There were many things women couldn't do even 50 years ago, and it was nearly unheard of for a woman to be in Katharine Graham's position in that era. Even she didn't believe she could do it at first. In a sense, she thought of herself as just a placeholder until one of her children could step in and run the family paper, The Washington Post reveals. But, that certainly isn't who she became.
If you or anyone you know is having suicidal thoughts, please call the National Suicide Prevention Lifeline​ by dialing 988 or by calling 1-800-273-TALK (8255)​.
Katharine Graham defied male colleagues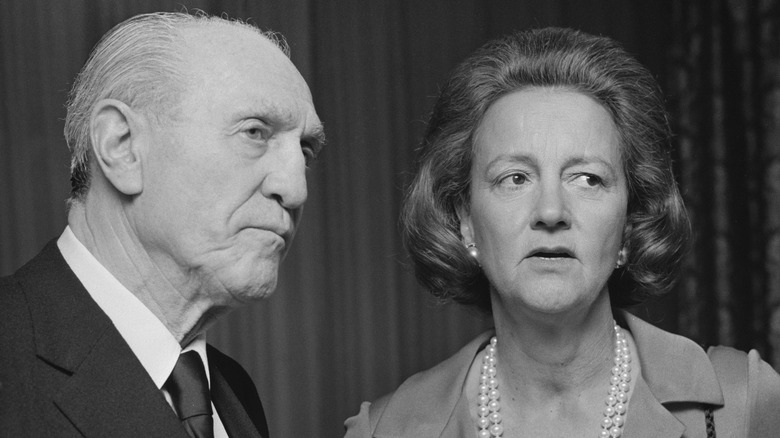 Evening Standard/Getty Images
Isolated in her role as a female CEO, Katharine Graham took slowly and timidly to her power, especially when it came to the male advisors at the paper. Sexism still filled every corner of the newsroom. It isn't difficult to imagine the energy she was likely to receive as a woman holding the power typically placed at the hands of a man.
In a note to The Washington Post's editor, Ben Bradlee, she called him out for zeroing in on Nancy Reagan's fashion above all else in newspaper coverage. "Should we change this ancient attitude? KG," she wrote (via The Economist).
Her decision to publish the Pentagon Papers against the warnings of the men around her is when she first claimed her legacy, according to The Washington Post. She later revealed this was not a move she made in full confidence. After all, anyone would likely be shaking in their boots. But she persevered, shattered that glass ceiling, and made history.