Inside Nicolle Wallace's Changing Views On Politics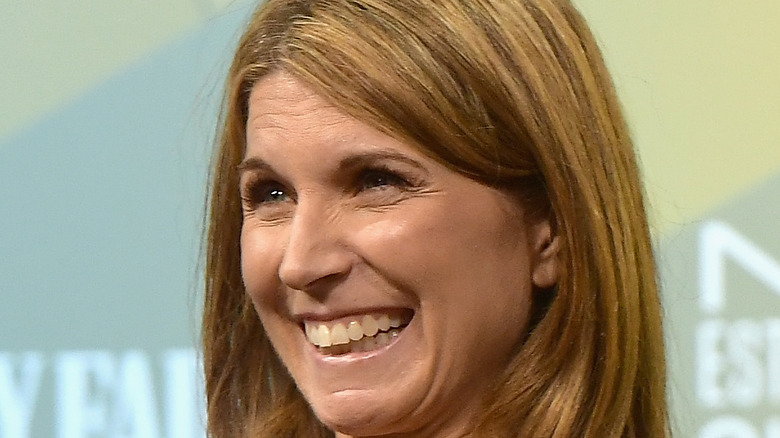 Matt Winkelmeyer/Getty Images
If you've never heard of Nicolle Wallace, it's time to pay attention.
Wallace is just one of the thousands of people who ditched the GOP in recent years, with the attack on the Capitol being the straw that broke the back for many (via People). But what's so unique about Wallace is that, unlike those thousands across the United States who turned in their Republican badges within the last year or two, she was ahead of the curve and left even before Trump made it into office — as if she knew the beginning of the end of the GOP was near.
As far as Republicans go, Wallace was in deep. She's the former communications director for George W. Bush and was the top advisor to Senator John McCain's 2008 presidential campaign. But it was that campaign and her constant clashing with McCain's running mate, Sarah Palin, that had Wallace leaving politics for good.
"There aren't any other people like her," McCain's former top strategist John Weaver told Insider. "She comes from my business and my party, but she's a truth teller that's transparent and what she does every day is provide a clarion call to decency."
But being a truth teller is just the beginning of Wallace's evolution.
She's gone from politics to pundit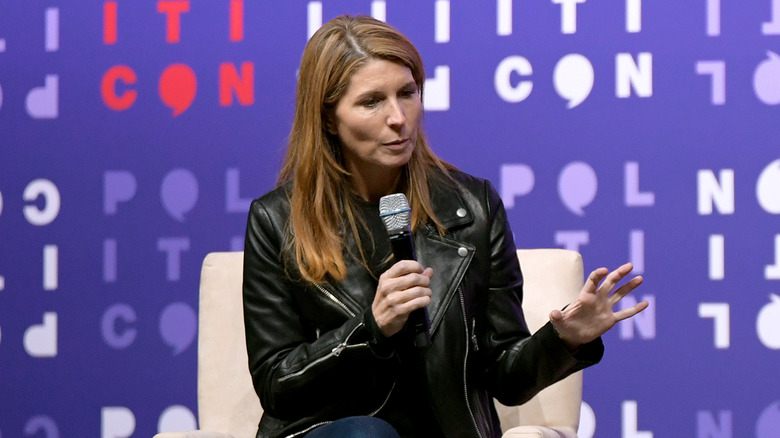 Jason Kempin/Getty Images
When a lot of people leave politics, they end up being a pundit either as a reoccurring guest on someone else's show, or hosting their own show. Not long after leaving politics, Wallace found herself hired to co-host "The View," and after only one season she was let go because she wasn't as conservative as the producers had hoped she would be.
"I think the problem was it wasn't contentious that season I was on," Nicolle Wallace explained to the Los Angeles Times. "Being fired from a TV show where you think you're kind of baring your soul feels personal because it is. It's like being broken up with. Because I never worked in entertainment I think what I didn't understand is: It really was a casting, and it was a casting they didn't like."
And if you've ever watched "The View," especially when they had ultra-conservative Meghan McCain sitting at the table, then you already know the show thrives off contention.
But after being dropped by "The View," MSNBC hired her to host "Deadline: White House" in 2017. Since then, her interviewing skills have to been questioned and even mocked by Fox News which is, of course, indicative that she's doing something right (via Fox).
She identifies as a self-loathing former Republican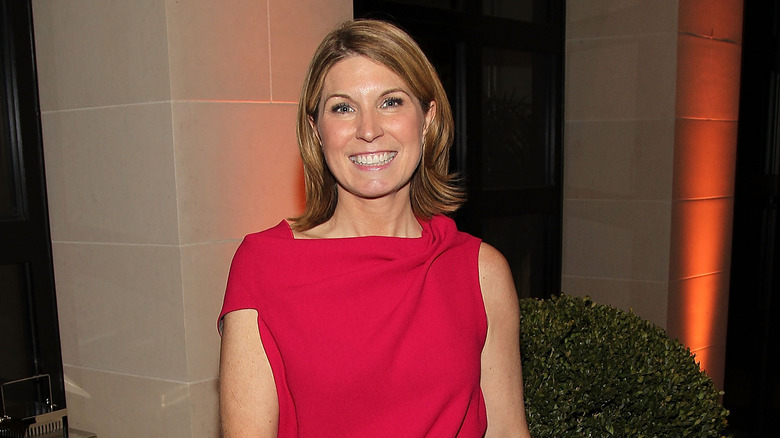 Paul Morigi/Getty Images
Calling yourself a "self-loathing former Republican" is something special (via HuffPo). But that's how Wallace identifies these days, even admitting in a November 2019 interview with Stephen Colbert that she's still a registered Republican. 
"If I had any capacity for sympathy for my old party, it would be so sad it would be embarrassing," Wallace told Stephen Colbert during the interview, according to The Wrap.
In a political climate where standing up for what you believe in, especially when your roots are in the GOP, Wallace stands out. She has been outspoken against Trump, voter suppression laws, the handling of COVID-19 by the Trump administration, the January 6 riots, and more. 
"Those who served in the GOP have a greater burden to tell the truth about what their party has become," Wallace wrote for MSNBC in 2021. "Those who know that the voter suppression laws masquerading as election integrity measures are solutions in search of problems have a duty to sound the alarm. The story of our times is understanding how one of the two major political parties became addicted to the same disinformation and anti-democratic practices it once rebuked in foreign countries and why its base has so eagerly embraced this disastrous pivot."
A combination of that burden and the fear of Trump's wrath keeps GOP members silent. Ultimately, this code of silence will be the undoing of not just the GOP but, if we're not careful, democracy as we know it.