Why Royal Commentators Say Meghan And Harry's Latest Award Insults King Charles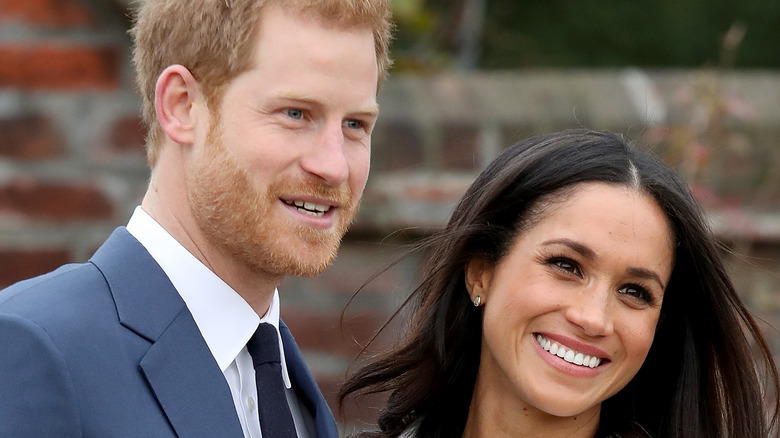 Chris Jackson/Getty Images
Prince Harry and Meghan Markle, the Duke and Duchess of Sussex, haven't had the easiest time with the media following their controversial interview with Oprah Winfrey in 2020. Still, it's nothing new to them as there have been struggles throughout the couple's relationship.
For Meghan, flack from the British media began soon after she and the prince became romantically involved (via The Guardian). In 2016, Harry mentioned that he felt he could not protect his partner from the media's wrath.
Many of the struggles centered around Meghan and Harry's relationship were due to the duchess' race. Meghan was the first biracial person to join the royal family. As a result, she was left to deal with offensive commentary from both the media and the royal family, allegedly (via NBC News).
The couple's interview with Winfrey exposed the royal family's views toward Meghan. As a result, Meghan and Harry are going to receive a special award. However, some royal commentators think this is a slap in the face to King Charles III.
One royal commentator felt this was offensive towards the royal family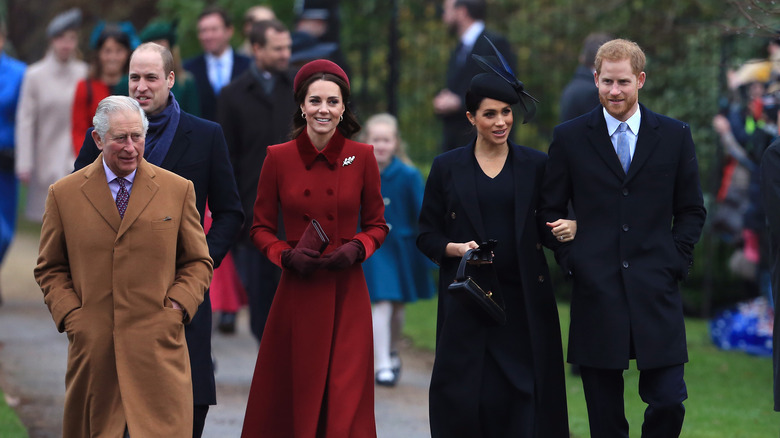 Stephen Pond/Getty Images
Prince Harry and Meghan Markle, the Duke and Duchess of Sussex, will receive an award at the Robert F. Kennedy Human Rights Foundation Ripple of Hope Gala in New York. Kerry Kennedy, Robert F. Kennedy's daughter, told El Confidencial's Vanitatis magazine that she chose the couple for their fight against structural racism.
However, some royal commentators think this was offensive to King Charles III. Rupert Bell, the royal correspondent for "TalkTV" shared his thoughts during his segment. "So they're endorsing this view that the royal family is racist inherently aren't they and that to me seems all wrong. It feels very uncomfortable, it feels another slight at the royal family and that includes Harry's father, the king, and other members of the royal family... perhaps his brother," Bell said.
He continued, "They've made these allegations ... but nothing stood up and they've never been able to really come out and say 'This is the problem.' So it's what they do, they put things out there and as a result, they think they're being terrific."
Bell defended the royal family, stating, "The individuals at the sort of heart of the royal family, I would suggest that they are not racists and this is the issue ... they're bashing down the monarchy ... it's a British institution we don't have a monarchy. .. yet they are getting the award for an institution they don't want to be a part of and want to divorce themselves ... yet here they are getting an award for everything that feels bad about their agenda since they left the royal family."