Study Examines Link Between Walking And Longevity For Breast Cancer Survivors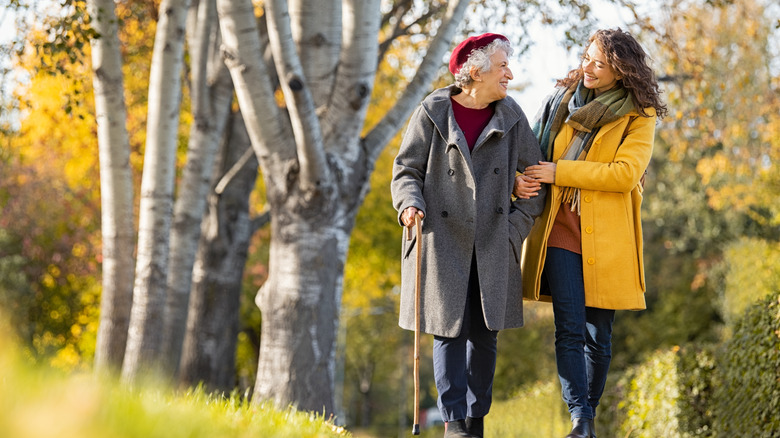 Ground Picture/Shutterstock
Breast cancer affects nearly one in eight women (via The National Breast Cancer Foundation). While that statistic might feel frightening, the good news is that thanks to improvements in early detection and treatment options, the frequency of death from breast cancer has decreased a whopping 40 percent since 1989. As such, there are many people who now call themselves breast cancer survivors. Researchers are invested in learning how these survivors can best ensure a long and healthy life after they've won their battles. 
Now, a new study published this month in the scientific journal JAMA Network Open has revealed that not only can moderate exercise help prevent cancer from developing in people who have not previously had the disease, it can also greatly increase the chances for breast cancer survivors to live longer and healthier lives. This is an important revelation for medical professionals treating survivors of breast cancer.      
What these findings mean for survivors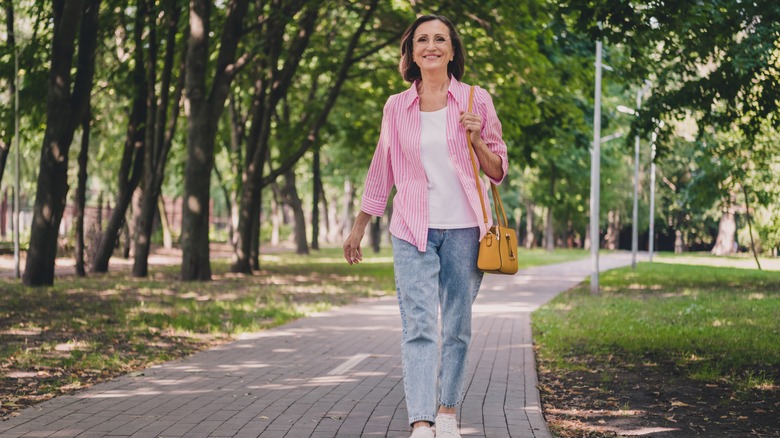 Roman Samborskyi/Shutterstock
Specifically, the study found that moderate physical activity in breast cancer survivors resulted in a 60 percent lower risk of death (via JAMA Network Open). That is a significant reduction. Interestingly, people who got moderate exercise, like taking regular, brisk walks around their neighborhoods, experienced the same benefits and increased likelihood for longevity as those who exercised more vigorously. This is wonderful news for people whose health or lifestyle doesn't allow for an intense gym schedule or workout routine.
Further, there are other health benefits to moderate exercise, including more balanced blood sugar, more controlled blood pressure, and healthier body weight. And while breast cancer survivors have long been advised to keep to a healthy diet and incorporate a moderate exercise routine, this study is the first to make a definitive connection between moderate exercise and greatly improved longevity in former breast cancer patients. It is a heartening statistic and gives both doctors and patients another tool in their arsenal to keep cancer at bay.