Joanna Gaines Tells Fans About The Personal Gift Taylor Swift Sent To Her Family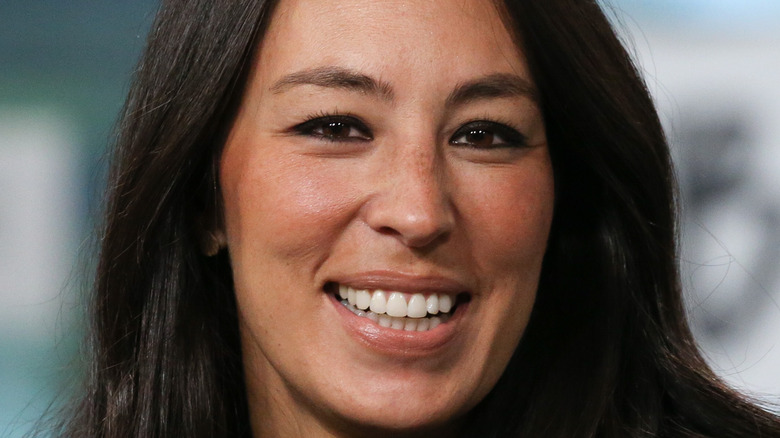 Rob Kim/Getty Images
Joanna Gaines has built an empire with her husband, Chip Gaines. The couple, best known for their beloved HGTV show, "Fixer Upper," has advanced from home renovation stars to famous designers with their own home decor line in Target stores across the country (via Homes & Gardens).
The Gaines' have even expanded their brand into their own network, the Magnolia Network, which streams their curated programming on Discovery+ 24/7, per Variety. While their business may be booming, it hasn't always been easy. "For us, there hasn't been a playbook, which I would say is why we have many sleepless nights," shared Joanna. "Because there's no other business that you can say, 'Well, they did this in the last 10 years and it's worked.' It feels a bit lonely on this side of it. But, thankfully, I've got Chip here with me. I feel like every other day we're just jumping and holding our breath."
The Gaines family has made it work, becoming celebrities in the process. Now, Joanna has revealed that she's connected with other famous faces, including Taylor Swift.
Gifts from Taylor Swift were greatly appreciated in the Gaines home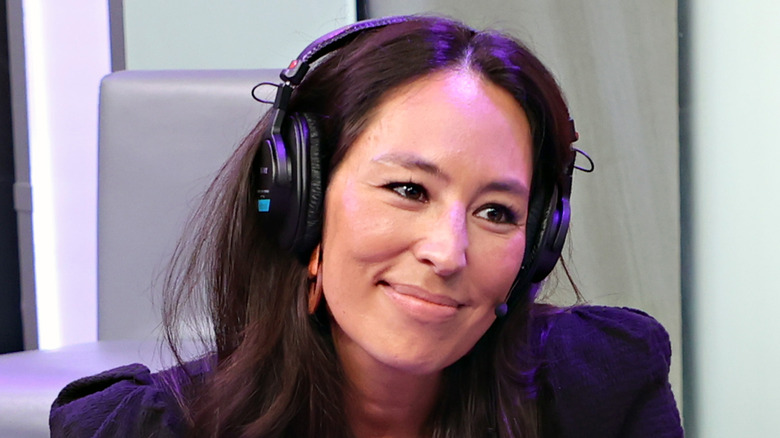 Cindy Ord/Getty Images
Joanna Gaines, the HGTV star who evolved her brand into a successful empire, recently spoke about a special gift sent over to her household by the pop and country music sensation, Taylor Swift. Speaking to Variety, she revealed that Swift sent over a copy of her album "Midnights" on vinyl, as well as a pair of sweats, and a hoodie, to the Gaines family. What followed was an epic war between her daughters over who got to wear the new digs.
"I listened to it the day it came out. She actually sent me some sweats and her vinyl, so I was very excited. The girls fought over it, so we kind of rotated. We've got the hoodie and the sweats, and it's like every other week," Gaines shared. "All I'm saying is yes, I love her new album, 'Midnights.' I think she is a genius."
Gaines is a mother of three sons and two daughters (via Today). However, it appears her girls, Emmie and Ella, were all about the gifts from Swift.