Here's How Gabrielle Union Stays In Shape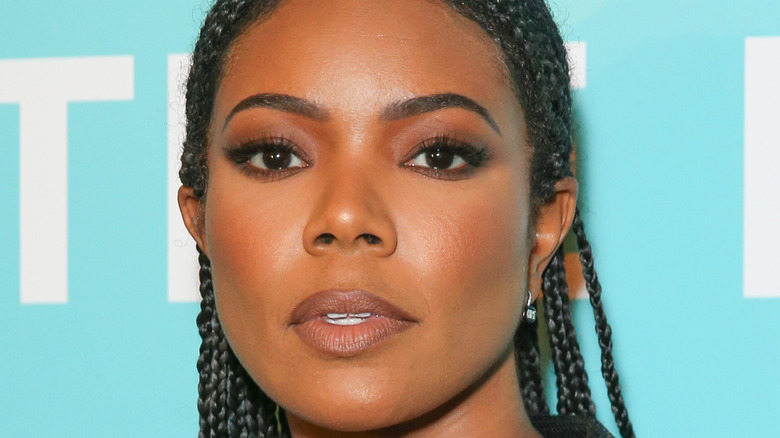 lev radin/Shutterstock
Award-winning actress Gabrielle Union has been charming audiences since she first started appearing on TV in the 1990s (via IMDb.) But it was her role as the strong-willed captain of the Clovers in everyone's favorite early 2000s cheerleader flick "Bring It On" that cinched her success and boosted her to the forefront in the ranks of top Hollywood stars. Since then, the actress has only grown in success and starred in multiple blockbuster hits, including Disney's latest film "Strange World" (per Rotten Tomatoes).
We're in awe of how Union seems to have changed since her days of rocking that famous green cheerleader uniform. She's still in fabulous shape all while juggling a busy acting career, being a wife, being an activist, and raising her adorable daughter Kaavia. We'd all like to know how she stays in shape and keeps so energetic while balancing work and a happy home life. Here's her secret.
Gabrielle Union shares her total body workout
Gabrielle Union is an advocate for staying fit and healthy. She even has a highlight reel on her Instagram page dedicated to nothing but fun, sweat-inducing workouts. She stays amazingly fit and joyful, so you can bet fans were excited when she gave away the secret to how she keeps in shape.
Union shared a workout routine with her more than 20 million Instagram followers that will have you racing to the gym to duplicate it. It probably comes as no surprise that keeping in as great of shape as the actress comes with a lot of hard work and dedication. As Prevention reported, Union begins her total body workout by warming up on the elliptical to get her heart pumping. She'll then move on to working out her upper body using the cable machine and then her lower body with weightlifting and lunges. Doing lunges every day promotes flexibility in your lower joints, so they're great to start off your workout.
Total body workouts, like the one Union shared with followers, work miracles for your body. According to HuffPost, working out your entire body is the perfect way to build strength and burn more calories quickly.
You can work out with Gabrielle Union using this unique fitness app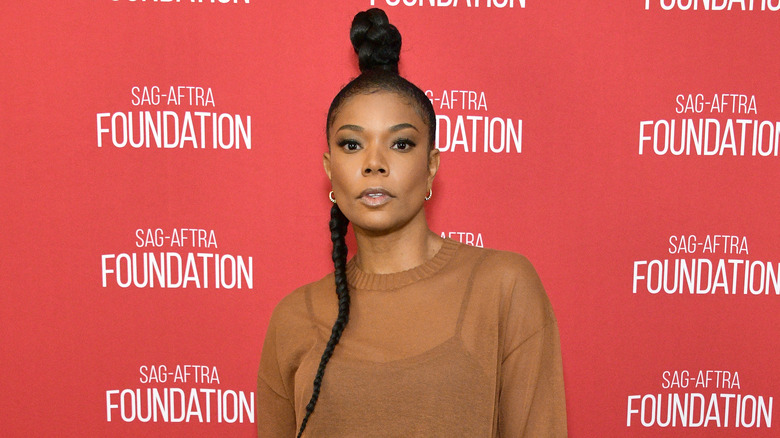 Araya Doheny/Getty Images
Gabrielle Union's Instagram workout is enough to make even the most hardcore fitness enthusiasts break a sweat. Her routine may seem too intense for beginners, but she has many other workouts that newbies will have no problem conquering.
If you want a workout that gears itself toward your height, weight, and workout preference, you can try the award-winning, celebrity-endorsed FitOn app. The app is perfect for busy people just beginning their fitness journey because it takes into consideration your preferred difficulty level and how often you can work out. And for fans of Gabrielle Union, you can follow along with her as she shows you how to do each exercise.
For a taste of the kind of beginner-friendly workouts you can do with Union, check out this YouTube video of the star working out alongside her husband and sister. It's a ten-minute, equipment-free routine that will get your blood pumping and help you start forming your own set of killer abs. She even has a great article through FitOn for women who want to protect their hair while working out, so they can look great while staying in shape.