Is The FitOn App Actually Worth It?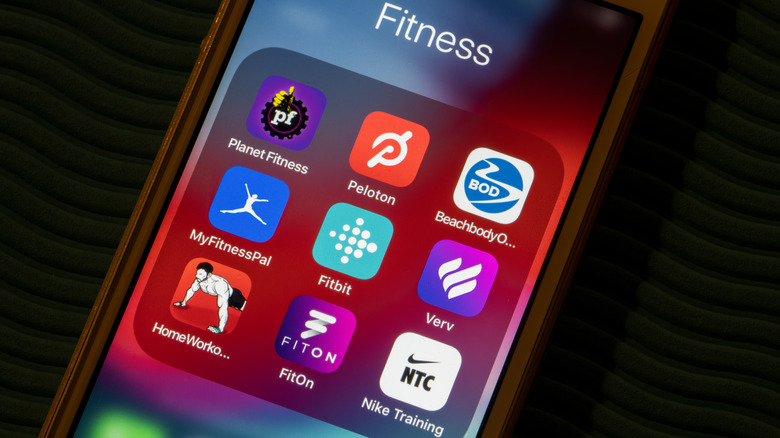 Tada Images/Shutterstock
Fitness apps that cater to at-home workouts are a lifesaver if you don't have time to go to the gym or can't afford a membership. There are plenty of services to choose from, with Peloton being one of the most popular for home workouts (via CNBC). But many of these apps require a heft subscription fee and some very expensive equipment. Thankfully, there are apps out there that don't need that sort of commitment, like FitOn.
Founded in 2019 by Lindsay Cook, a former executive of Fitbit, FitOn came to life after she struggled to find the time between work and childcare to go the gym (via Fit Tech). Cook tried workout videos online but struggled to find anything motivating enough, so she founded the app. "I understood that not everyone can afford an expensive piece of fitness equipment or personal trainers, but that they do have smartphones," Cook told Fit Tech, adding that FitOn's focus is to produce "insanely premium fitness content that's easily accessible, and with a social experience that helps find people motivation." On top of that, it's free — though a subscription-based version offers additional features. But is the FitOn app actually worth it?
The FitOn app caters to all exercise abilities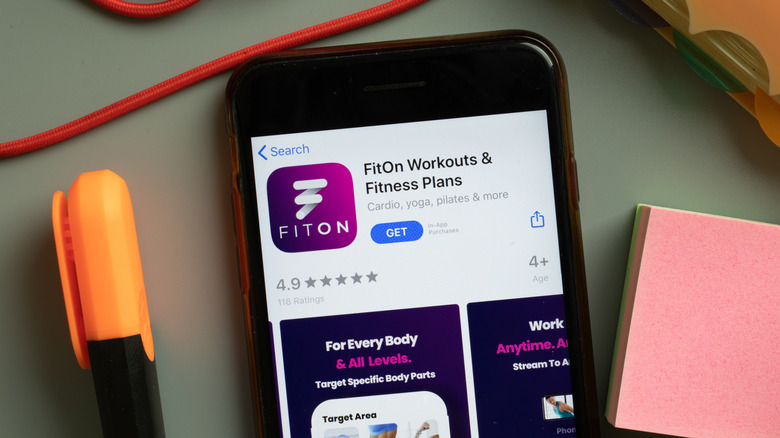 Postmodern Studio/Shutterstock
At its core, the FitOn app provides a continually updated array of workouts, including more than a dozen live-streamed daily (via Byrdie). Classes range from low to high intensity for any level — whether you're a beginner or an expert. You can filter workouts and classes for length and muscle groups, with exercises catered to ability with some routines that can be done sitting or lying down (via The Fit Careerist). Workouts include cardio, strength, toning, HIIT, Pilates, yoga, and stretch routines, in addition to dance and barre routines (via FitOn). There are also classes on weightlifting, agility, kickboxing (with or without equipment), Zumba, ballet burn, cardio dance, and meditation.
The app includes workouts from exclusive celebrity trainers, including dancer Julianne Hough, who teaches her KINRGY routine that features a blend of dance, strength, and meditation. Other instructors include "Queer Eye"s Jonathan Van Ness and fitness instructor Christine Bullock.
When you sign up to the app, you'll be put on their "Kick Start" program, which provides you with "weekly recommended workouts" (via FitOn). Trainers will also adapt sessions to "match your desired level of intensity," with new classes added every month "to keep up with the latest fitness trends and provide fresh new content" (via FitOn).
FitOn Pro provides additional features like meal planning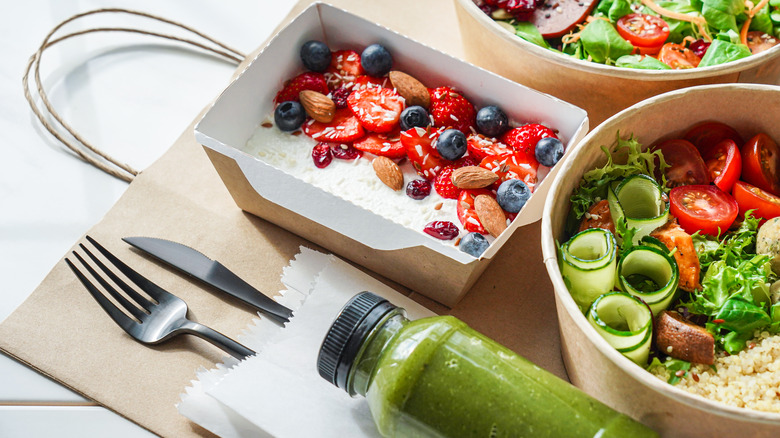 Ground Picture/Shutterstock
On FitOn's standard version, workouts will be interrupted by commercials (via Fit Healthy Momma). But if you sign up for FitOn Pro, you won't have this issue and will be able to access more features. According to The Fit Careerist, these include "customized meal plans, over 500 recipes, digital coaching, unlimited offline downloads, fitness tracker integration, premium music," and the ability to video call friends during class (via Byrdie).
As for how much a subscription to FitOn costs, there are two payment plans — 6 months ($69.99) and 12 months ($99.99). But as The Fit Careerist notes, there is usually a sale or offers which can sometimes cut those prices down by half for a limited time. So if you're after the benefits of FitOn's workouts with the added ability to plan meals, then it seems the subscription is totally worth it. There are over 500 unique recipes catered specifically for the app, providing you with an additional weekly shopping list for the ones you choose. There's also an option to pick your serving size and the ability to "heart" your favorite meals.
The only downside to the app seems to be that some "users reported difficulty canceling premium memberships, according to Diet Spotlight. But overall, it's rated highly on both the Apple and Google Play app stores at nearly 5 stars out of 5, with many praising the amount and quality of classes you receive without paying for a subscription.