Why Meghan Markle Felt She Could Quit Watching Real Housewives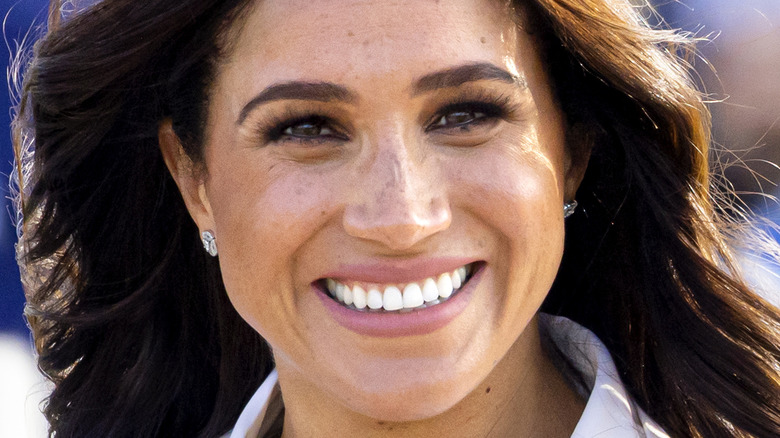 Patrick Van Katwijk/Getty Images
For the big finale of "Archetypes" Season 1, Meghan Markle brought men into her previously women-only podcast for the very first time. The Duchess of Sussex has welcomed the high-profile likes of Serena Williams, Issa Rae, and Mariah Carey on for a chat over the course of her debut season but, as she explained in "Man-ifesting A Cultural Shift," moving the conversation along also means broadening her scope.
As Meghan acknowledged, "There's more of this population that probably needs to be involved in the same conversation. I'm talking about men and I thought for this final episode, wouldn't it be interesting to sit with some men?" The lucky male guests were Trevor Noah, Andy Cohen, and Judd Apatow, with the former "Suits" star revealing that it was actually her husband, Prince Harry's, idea to bring some men in. 
Although her podcast was frequently beset by controversy, "Archetypes" shot to the top of the Spotify charts upon its release, per Variety, confirming that there's still a huge appetite for the royal defector's content. Despite the show's popularity, though, the duchess has no plans to expand her horizons by joining the "Real Housewives" franchise, for instance. In fact, as Meghan informed Cohen, she no longer even watches them.  
The Duchess of Sussex already has enough drama in her own life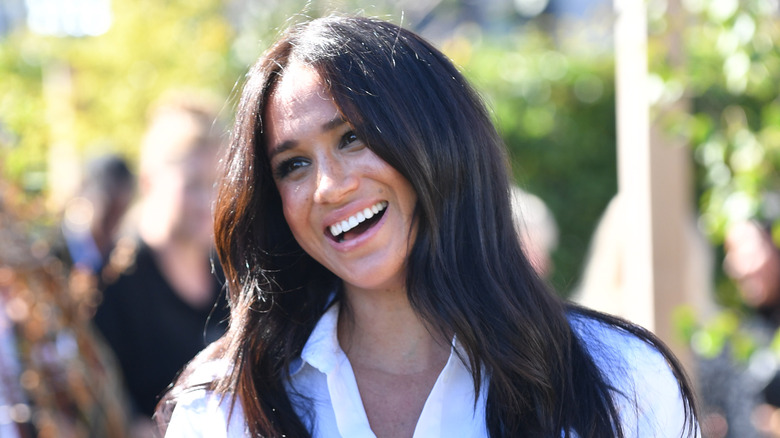 Wpa Pool/Getty Images
During the season finale of "Archetypes," entitled "Man-ifesting A Cultural Shift," the Duchess of Sussex opened up to Bravo head honcho Andy Cohen about why she no longer imbibes his content. Although she was a big star at the time, Meghan Markle just couldn't get booked on "Watch What Happens Live" despite being a huge "Real Housewives" fan herself. A sheepish Cohen admitted it was "the biggest blunder in the 13 years of the show."
What he really wanted to know, though, was whether the royal defector still indulges in any Bravo shows. In response, Meghan admitted: "Well, I will tell you the truth. I stopped watching the Housewives when my life had its own level of drama that I stopped craving ..." to which Cohen finished her thought with "other people's." Despite being a California native, the duchess couldn't really connect to "The Real Housewives of Orange County." 
However, her friends still love the Housewives and find the drama hugely compelling, even though Meghan is torn on whether the franchise is actually good or bad for women. As for if she'd ever consider joining "The Real Housewives of Beverly Hills" herself, or even front a new Montecito installment, the former actor simply doesn't have the time. Fans craving a reality show starring the duchess won't have to wait long, though, since Page Six recently confirmed the Sussexes' at-home docuseries is dropping on Netflix on December 8.