William And Catherine Send A Heartfelt Message To The People Of Boston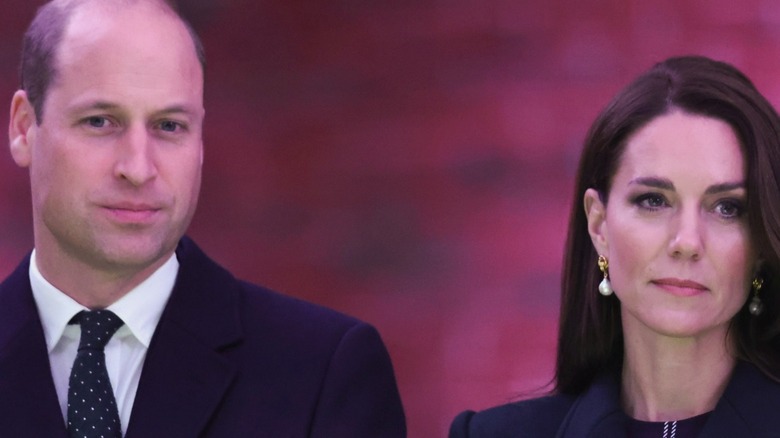 Chris Jackson/Getty Images
William and Catherine Middleton, the Prince and Princess of Wales, landed in Boston on November 30 for their first foreign royal visit since the death of Queen Elizabeth II (via CNN). The main focus of their trip is The Earthshot Prize, an event William launched in 2020 with the help of The Royal Foundation of the Prince and Princess of Wales (via Global Citizen). 
The Earthshot Prize was "designed to find and grow the solutions that will repair our planet this decade," as the website reads. The event in Boston on December 2 will feature special appearances from Rami Malek, Catherine O'Hara, and Shailene Woodley, in addition to Sir David Attenborough, Daniel Dae Kim, and Clara Amfo (via The Earthshot Prize). Billie Eilish, Annie Lennox, Chloe and Halle Bailey, and Ellie Goulding will also perform at the event.
While the main focus of the U.S. trip is The Earthshot Prize, William and Kate's itinerary is jam-packed with other outings, including visits to charities and organizations within the city and a tour of the John F Kennedy Presidential Library and Museum (via the Independent). When the royal couple arrived in the Massachusetts capital on Wednesday, they were greeted by hundreds of well-wishers, which prompted the couple to publish a heartfelt statement on social media.
Prince William recalled how Queen Elizabeth remembered Boston with great fondness following her 1976 tour of the city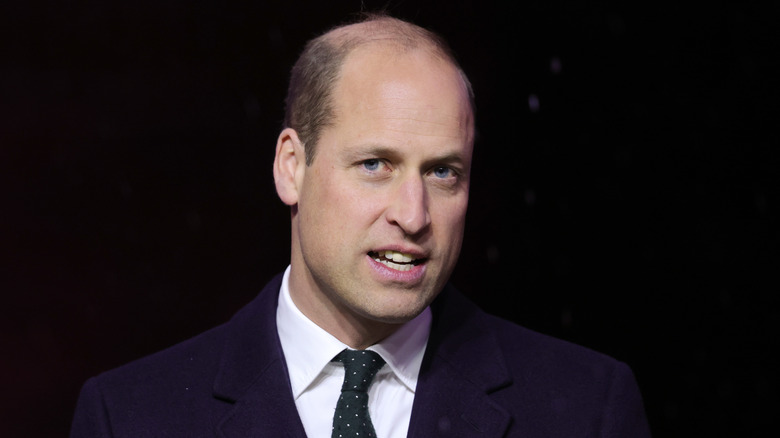 Chris Jackson/Getty Images
In a statement written by William, Prince of Wales, on Twitter, the royal said that he and Catherine Middleton, Princess of Wales, were "delighted" to be in the U.S. and are "extremely grateful to Governor Baker and The First Lady of Massachusetts for their warm welcome into Boston." William wanted to personally thank the people of the state "and particularly Boston for their many tributes paid to the late Queen," adding that Queen Elizabeth II "remembered her 1976 bicentennial visit" to the city "with great fondness." The late monarch's visit to the city was the last stop on her royal tour of the United States, celebrating its 200th birthday (via The New York Times).
William added that he was thankful for the "great city" to be the host of the second Earthshot Prize event and ended by saying that he and Kate were looking forward to meeting people as they continued their royal trip to Boston. 
The royal continued this sentiment during a speech at the Speaker's Corner outside City Hall on the day of their arrival (via CNN). Here, William referenced his main influence for The Earthshot Prize, John F. Kennedy, who was from Boston. "Like President Kennedy, Catherine and I firmly believe that we all have it in ourselves to achieve great things, and that human beings have the ability to lead, innovate and problem-solve," he said.